Immediate Dispatch Available Hurry while stock lasts!




Black Friday Savings are here! Quick delivery available on our best-selling products, while stocks last!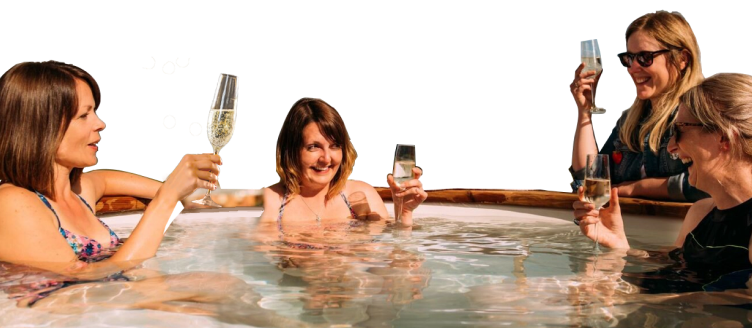 Immediate Dispatch Available Hurry while stock lasts!
Deluxe Hot Tub Limited Offers
Ofuro Hot Tub Limited Offers
Traditional Wooden Hot Tub Limited Offers
Frequently asked questions
Still have questions?
We're happy you have questions when you're considering a wood-fired hot tub!
Check out our FAQ's for answers to the most common queries.
Can't find the answer you're looking for?
Frequently asked questions
Access should be clear between the kerbside drop off point and the hot tub's final position. The base should be prepared before the hob tub's arrival. Having a garden hose and a few bags of firewood will make it easy for you to get started as soon as the tub is ready to go!
Packaged dimensions of our hot tubs are listed under the "Technical Specifications" link on each of the product pages. Special attention to be paid to ensure that obstacles like window sills, outside taps and pipes are considered when checking access.
A special base is not required, but the surface must be level, and able to support a weight of up to 2,500kg (depending on the size of the tub). This could be decking, concrete or simply a flat patch of grass.
If heat logs of seasoned hardwood are used there will be minimal smoke produced. Burning treated/painted wood will produce more smoke as well as tar within the chimney and stove.
As a general indicator, a larger hot tub will require 6-8 good-quality logs to heat up from cold. This will vary depending on a range of factors including the size of your tub, weather, and when your tub was last used.
You can make payment using credit/debit card or bank transfer.  Please contact us if you wish to discuss any other payment methods.
When you receive your delivery, your product will already be fully constructed and ready for installation. The driver will help you positioning the hot tub, but you will need some men power at your end if there are no lifting facilities. 4 men can normally carry the tub without major issues. If you have a Sauna coming, you will need to make sure you have a forklift with extended forks or a tele-porter / crane. Crane services are around £150/hour and one hour in most cases is more than enough to lift the sauna into the required position.
If you have decided to opt for an electrical product it will need to be installed by a qualified electrician which you will need to arrange prior to delivery.
Our products are generally very easy to set up, and require a minimal amount of preparation before delivery. You will need to make sure you have a firm and level location for your product. If you have ordered a wood-fired hot tub you will need access to a garden hose to fill it up, as well as a couple of bags of dry firewood to start it up. If you have chosen an electrical product it is important you contact a competent electrician to discuss the safest way to connect it to the mains supply.
Yes, we have interest-free finance options through our partners DivideBuy. You can find details here.
Real Customers Real Feedback
Don't just take it from us! Hear what our customers are saying about Royal Tubs.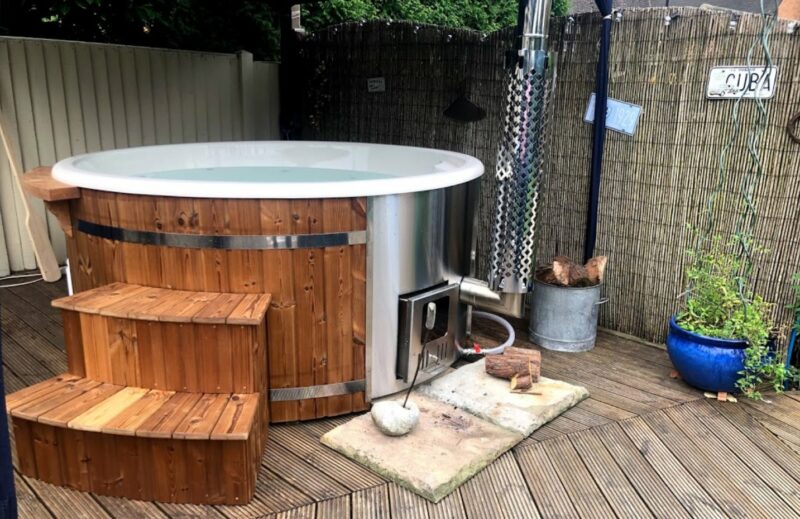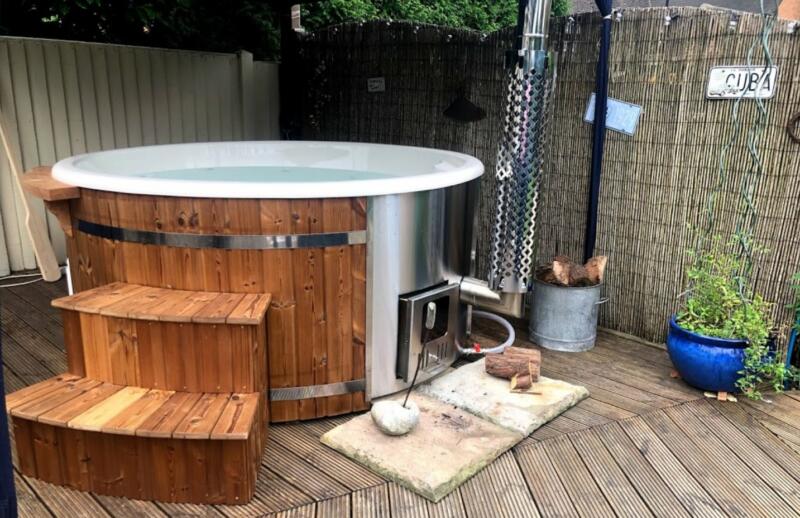 I wish there were more companies like this one
"The team at royal were genuinely friendly and so helpful in helping us choose the right tub for us. Quality people and product and a price that was just right. The tub has exceeded our expectations, following Kelly and Simons advice we decided to go for a wood fired with fibre glass insert with LED lighting and massage system."
MARK KELSALL – Verified Customer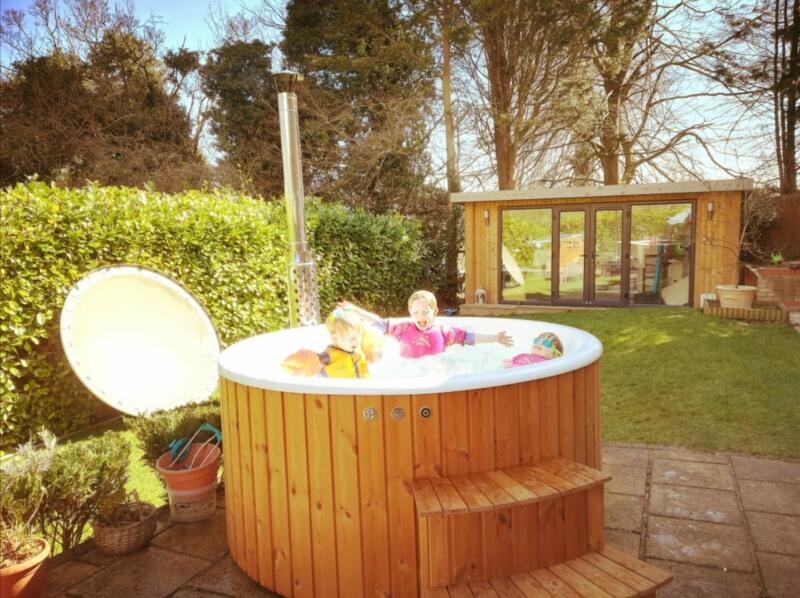 It's like having a holiday in our back garden
"I was absolutely thrilled to receive this hot tub just in time for my sunshine birthday. The children love it and it brings a new dimension to self isolation. It was cost effective, delivered 2 days after purchase and the service was fantastic. "
HELEN HUNTER – Verified Customer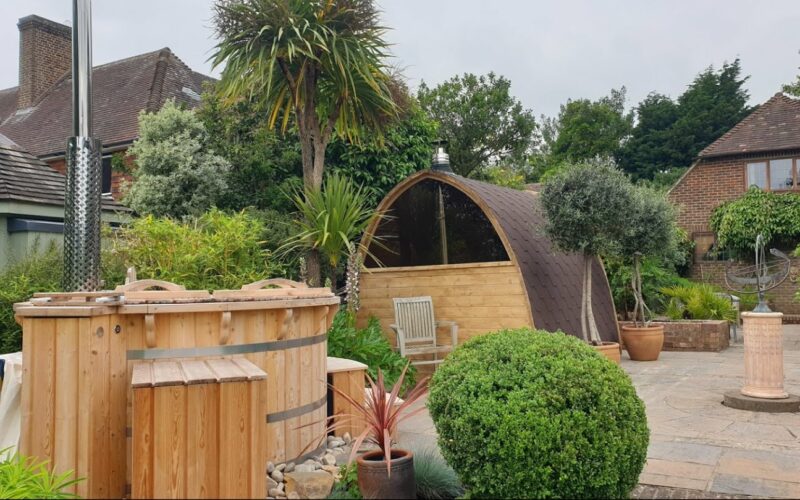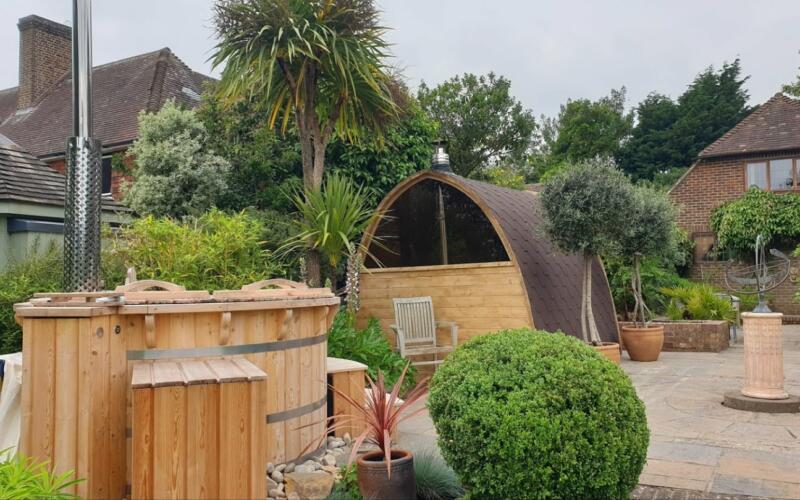 Our sauna has turned out to be a triumph!
"We are totally delighted with our Sauna Pod, built here in Sussex yesterday and already fully operational! Great quality, even roomier than expected, we recommend the big arched window and glass door, very classy indeed. We recommend both the quality of materials and sterling service from a wonderful team."
SUE VIRIK – Verified Customer
Contact Us
Visit our Showroom
Please contact us to arrange an appointment beforehand
Royal Tubs
Ash Tree Farm,
Stoke Albany Road,
Northants,
NN14 2SP

Get Directions
Contacts
Call us:
Mon-Fri: 9am to 5pm,
Sat: 10am to 1pm
Local phone: 01536 606040