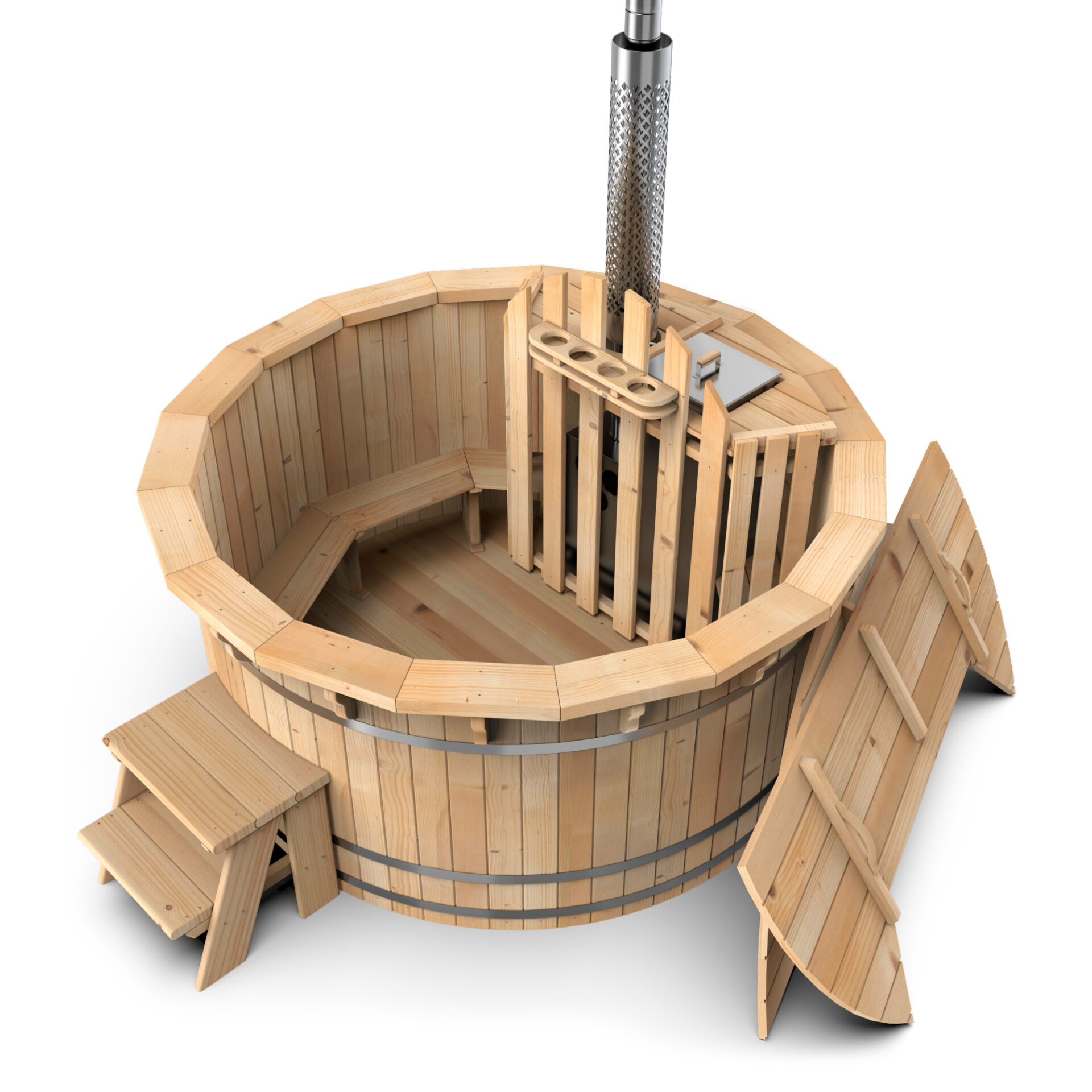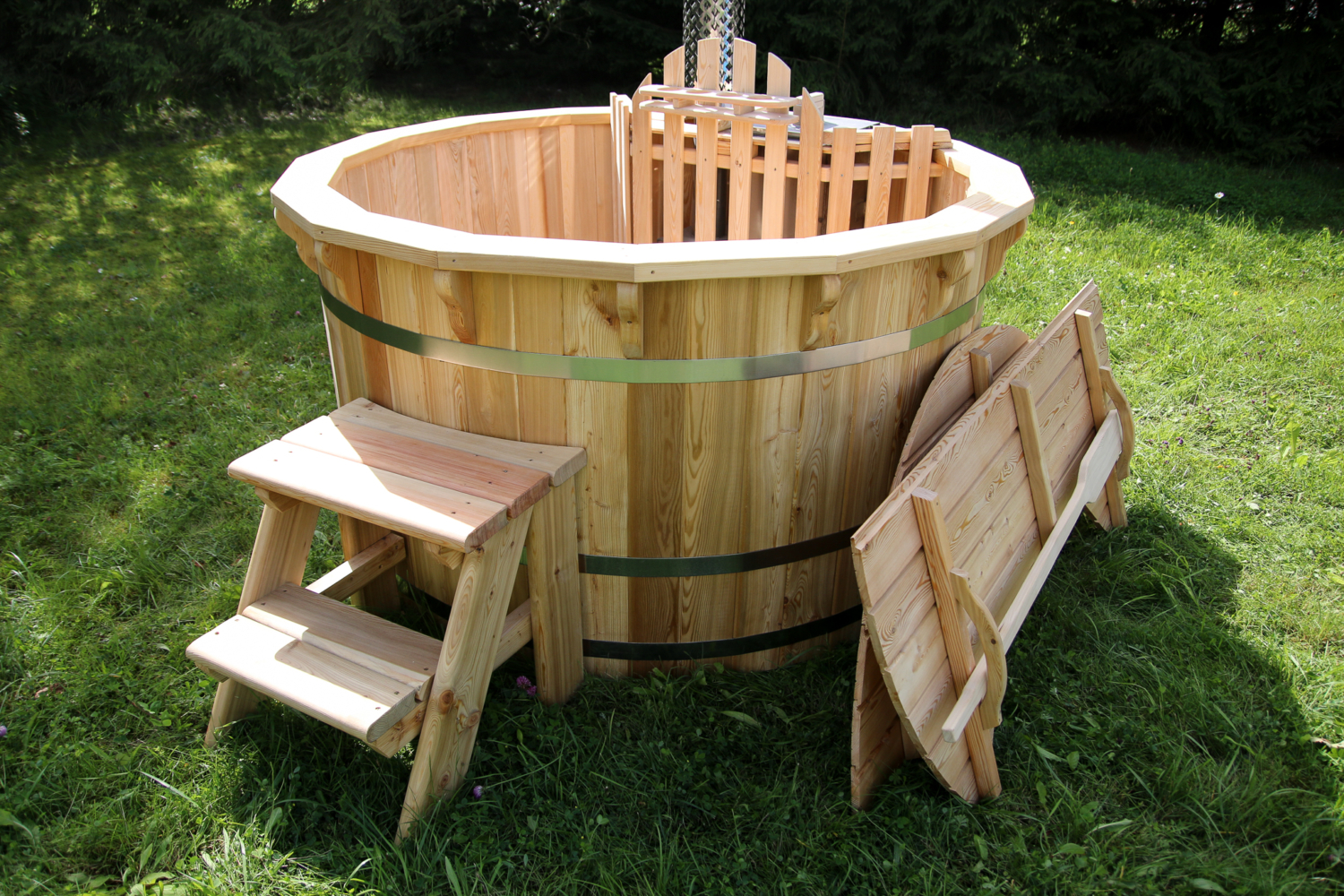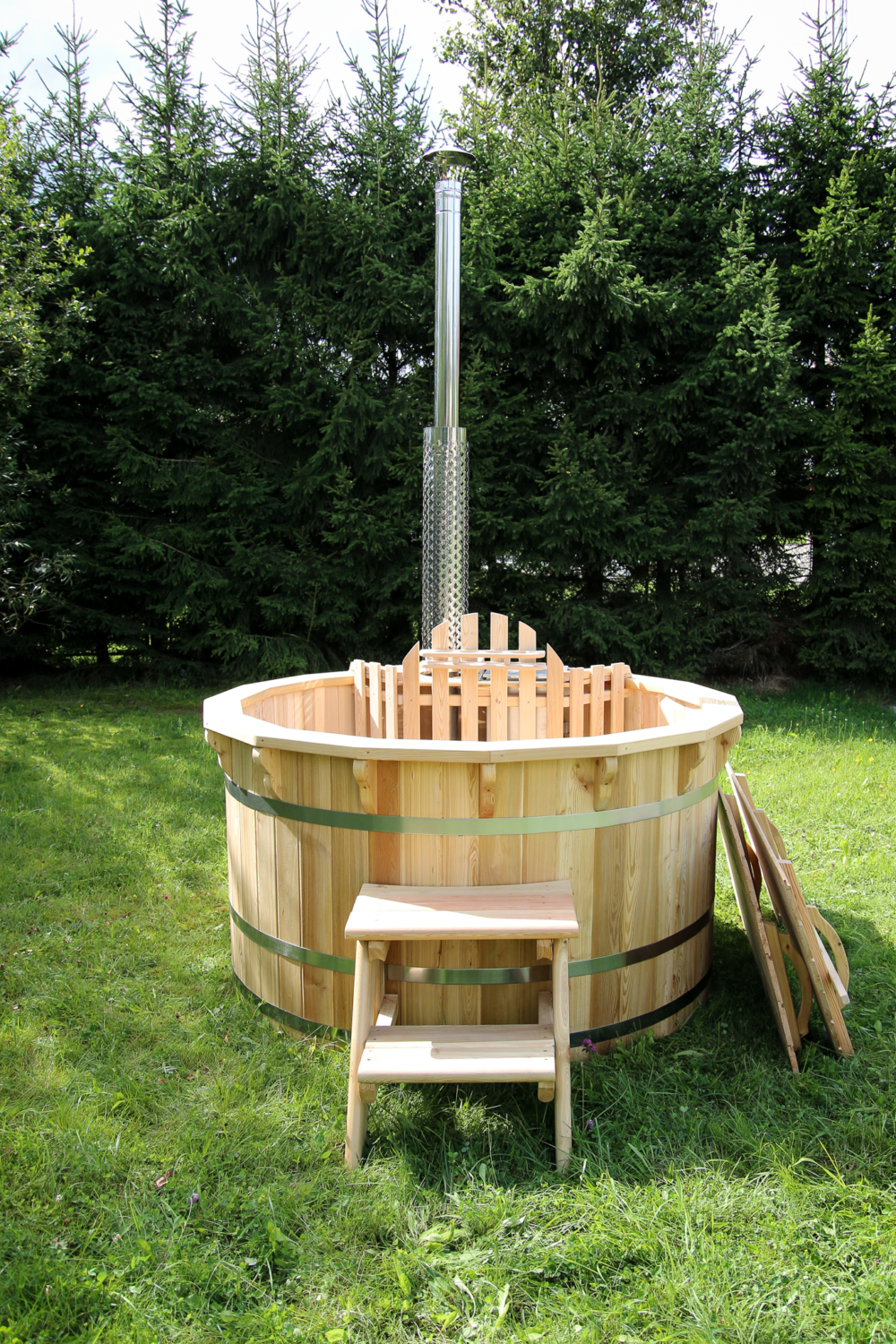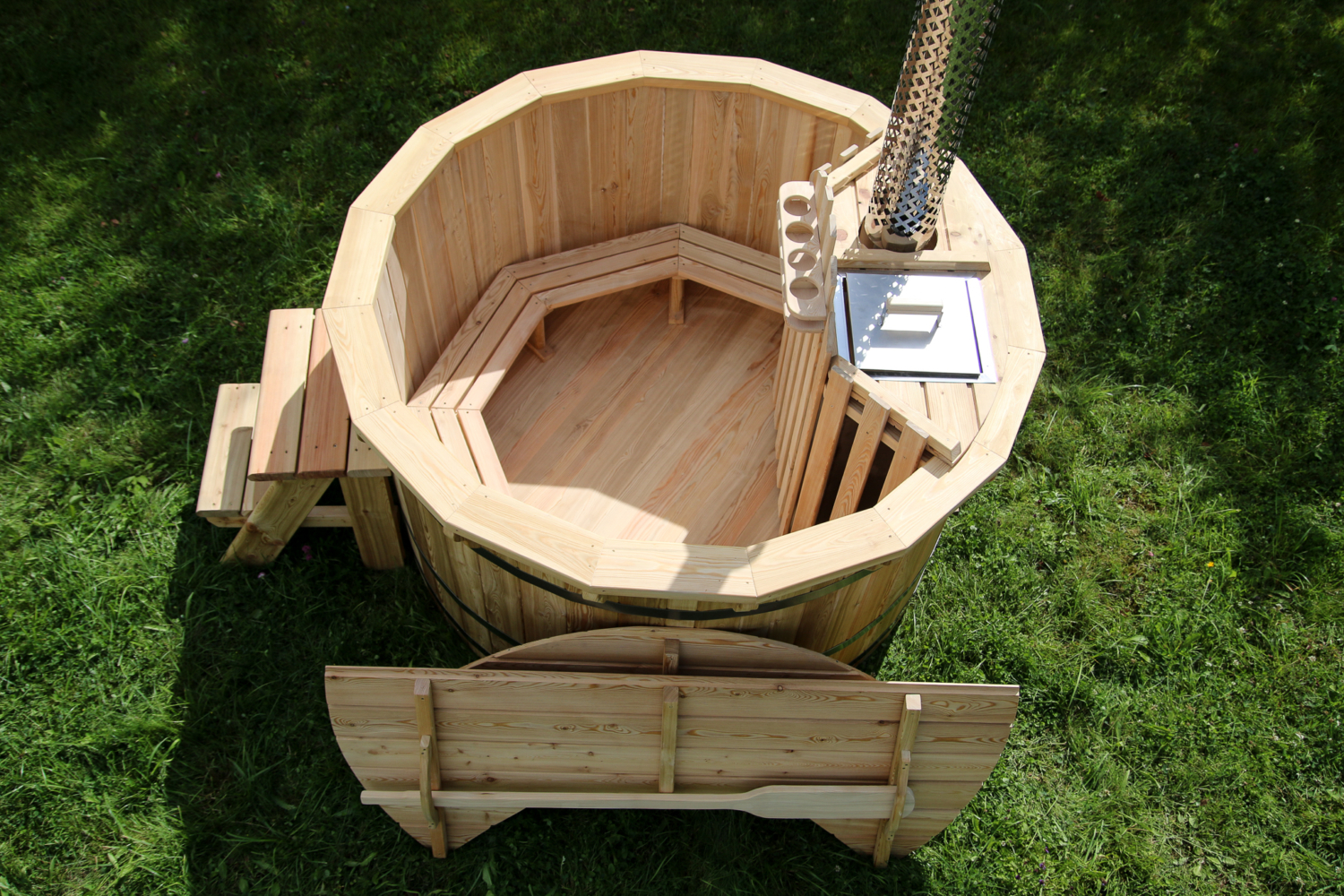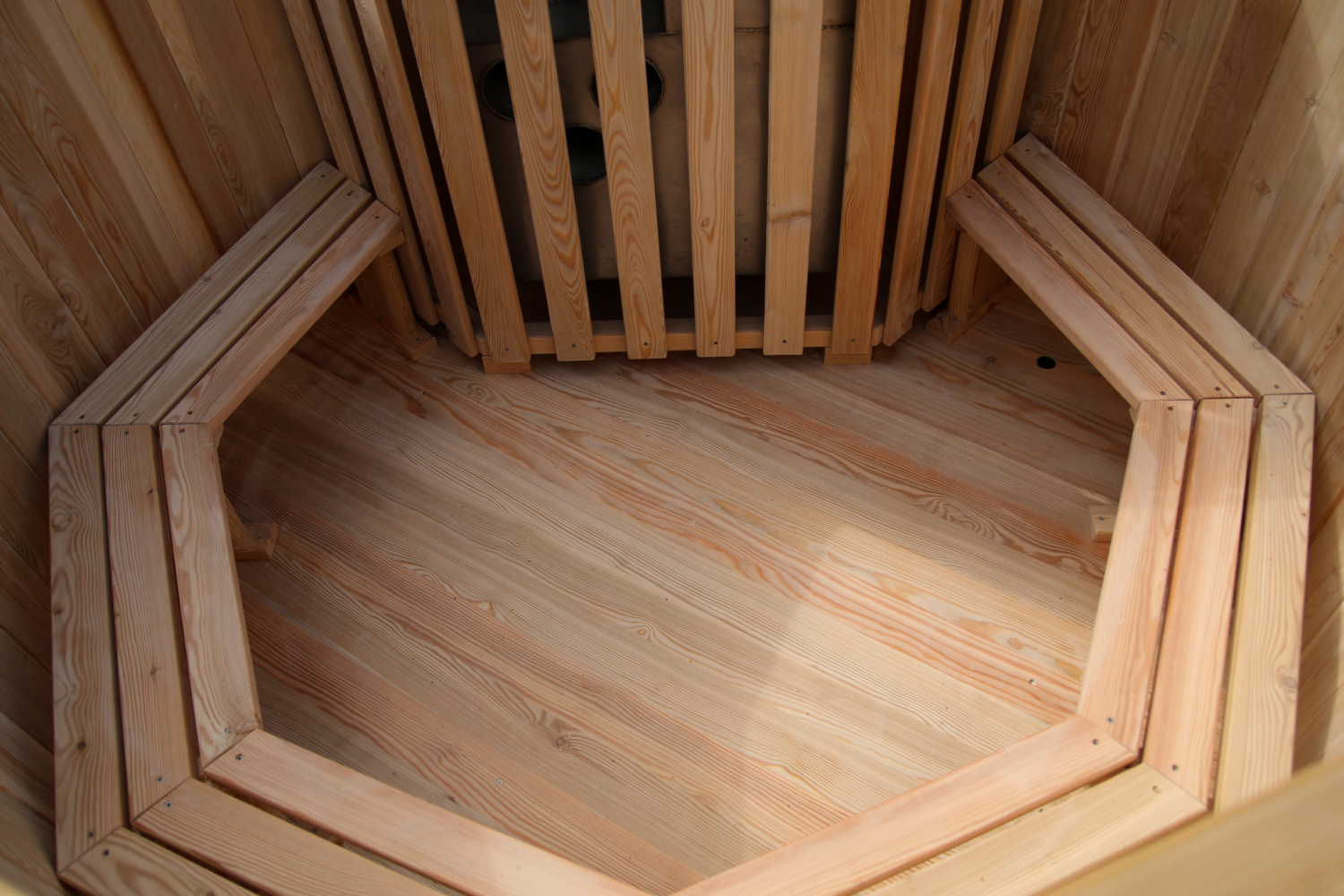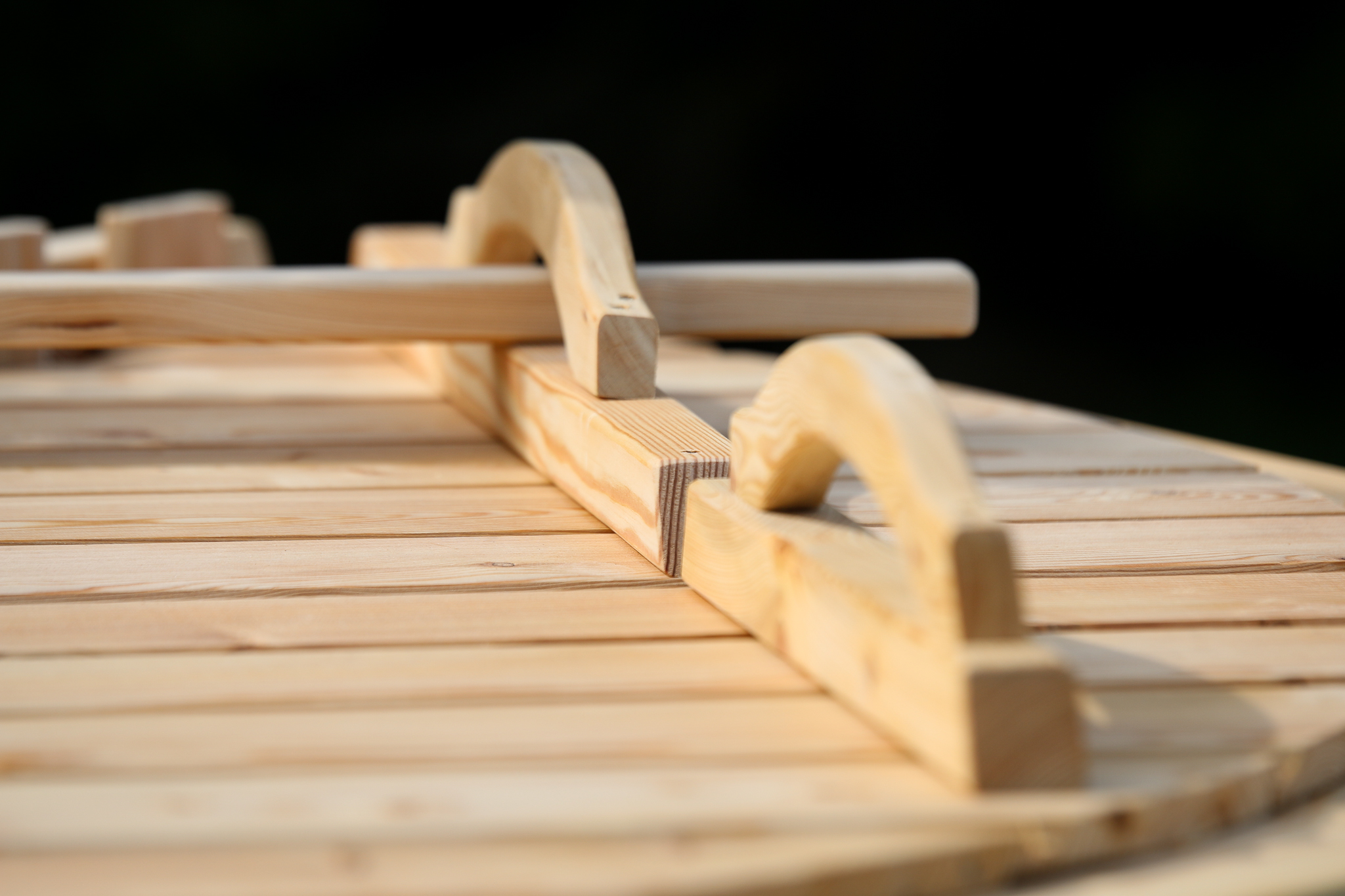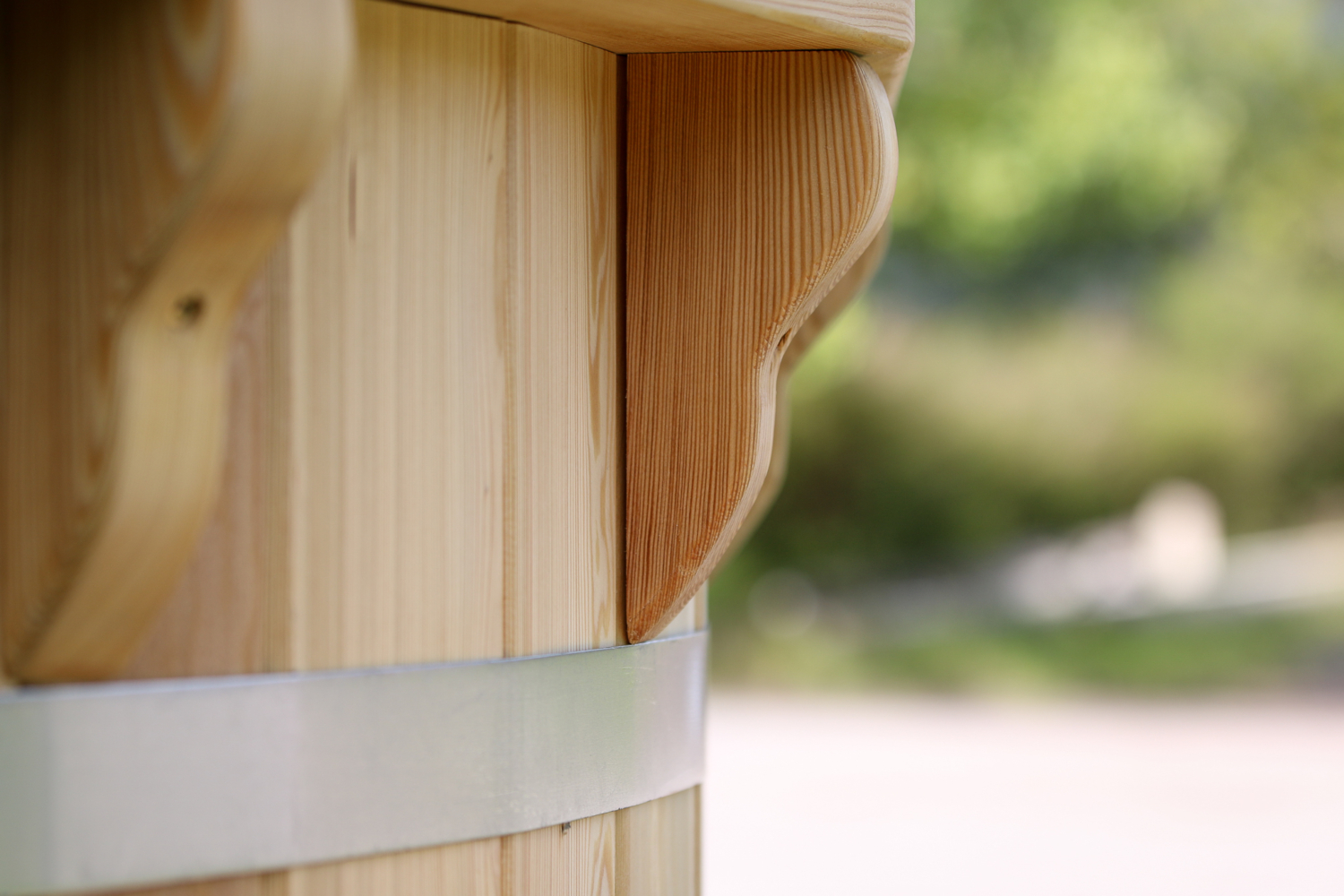 Spruce Standard Package
Sit back and gently unwind to the crackle of firewood and the soulful aroma of cut timber. Simple to operate and fast to heat, a Wooden Hot Tub is the purest way to take in the joys of nature, woodsmoke, and warm water.
1.8m Spruce Wooden hot tub
Standard internal heater
Top rim decoration
LED multicolour underwater lighting
Wooden lid
Wooden cover around internal heater
Chimney heat guard
High-flow drain tap
Wood treatment
Stirring paddle
Mini bar/drink holder
Split the cost with
From £406.25 p/m, 0% credit
Ready to ship in 1 - 3 weeks
Nationwide UK Delivery
100% Secure transaction
Spruce Standard Package
---
Bring a touch of Zen into your home with a traditional wooden hot tub. Engineered with modern precision to designs that have lasted centuries, these tubs give any space a spa-like feel.
Specifications
Capacity

Fits 6 adults

Height

43 inches (1100 mm)

External diameter

70,9 inch (1800 mm)

Top rim diameter

+ 7,4 inch (190 mm)

Chimney height

105 x 115 inches (2,6 – 3 m) from the ground up

Package weight

529,1 lbs (240 kg)

Water volume

475,5 gallons (1800 l)

Heating time

Summer ± 3 hrs, Winter ± 4 hrs

Heater fuel

Softwood/Hardwood
Tub & Heater
1.8m Spruce Wooden hot tub

(£1,799 value)

Standard internal heater

(£300 value)

Stainless steel chimney with a heat guard

(£125 value)

Wooden cover around internal heater

(£125 value)
Interior & Exterior
Wood treatment

(£55 value)

Wooden lid

(£160 value)

Top rim decoration

(£210 value)
Accessories
1 x mini bar / drink holder

(£55 value)

High-flow drain tap

(£70 value)

Stirring paddle

(£55 value)

LED underwater lighting (1 LED light)

(£210 value)