Are Wood-Fired Hot Tubs Cheaper To Run Than Electric Hot Tubs?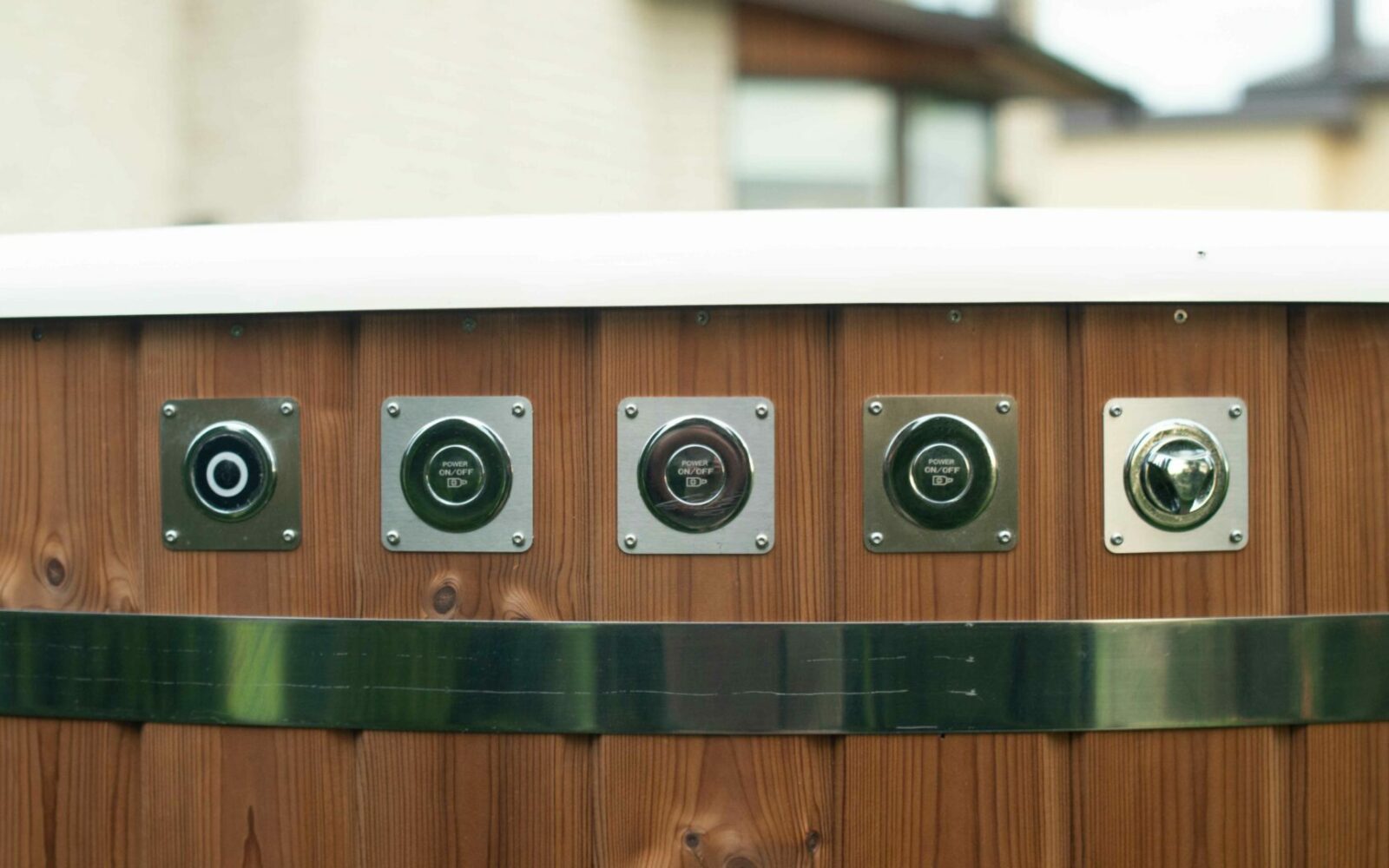 If you're looking for an unbiased comparison of the financial pros and cons of electric heater hot tubs vs wood-fired hot tubs, here's the Royal lowdown…
Buying a hot tub is an investment you should be excited about, and the best way to keep you buoyed up about your purchase is to go into it with your eyes wide open. There are a few factors to consider that will help you get much more out of your hot tub once it's in use, and one of the biggest considerations is its running costs.
We've created this blog to provide an honest comparison of the running costs of wood-fired hot tubs compared to electric hot tubs to help with that. Not a single bias in sight – see how much we love you?
Here are our top suggestions for you to consider before splashing out on your hot tub…
How Long Does It Take To Heat The Water In A Hot Tub?
This question alone gives a clear idea of how both types of hot tubs differ so drastically. With an electric heater, there are different factors to take into consideration – the main one being the power of the heater.
Assuming your hot tub has a good quality electric heater and that you're heating it in optimum temperatures such as the summer, a newly filled tub will take 4 to 8 hours to heat. If the water used to fill the tank is particularly cold, this can easily double those times. If you're also heating the water during the winter, you can triple them.
It's a little like asking how long a piece of string is, but allowing for these four factors will help you gauge how quickly you can heat your hot tub – regardless of whether it uses a wood-fired heater or an electric heater:
the external temperature and weather around the tub
the water temperature before you start heating it
the size of the hot tub and how much water it is holding
hot tub accessories such as insulated cover, liner, using jets, the heater power
In summary though, a wood-fired hot tub will usually take 1-2 hours to heat the water in the summer and an electric one will take around 4-8 hours.
In the winter, a wood-fired hot tub will usually take 2-4 hours to heat the water and an electric one will take around 24 hours.
Eco-Friendly Hot Tubs – Which Is The Most Sustainable?
Whilst this isn't directly cost-based, there is a myth that being eco-friendly costs more. We can confirm that this most definitely isn't the case with a log-burning hot tub. As with some of the other comparisons, this one is also slightly tricky to compare on a like-for-like basis because the source of your fuel directly affects how sustainable it is.
Nearly all logs that you can buy in the UK for burning are renewable – it's one of the most sustainable and greenest fuels you can use. Not only is the felling and logging process heavily managed, but the planting of new trees is monitored too, so the overall impact of using logs for heating any part of your home or hot tub, is a positive one.
Where your electricity is concerned, sustainability will differ according to which supplier you use. This is what the government's statistics regarding 2022's electricity provision state:
Renewables' share of electricity generation was 36.3 per cent in Quarter 3 2022, up 1.1 per cent on last year. On a technology basis, wind generation was 17.3 per cent of total generation, and bioenergy was 11.9 per cent [1]
This would mean your electric hot tub heater would be just over 63% unsustainable which isn't ideal if sustainability is important to you personally.
Installation Of Hot Tubs – Is Electric or Wood-Fired Cheaper?
One of the benefits of a wood-fired hot tub is that it can be installed anywhere regardless of whether there is a power source available which is ideal if you are in a rural location where power isn't an option. Because of this, we'll answer this question assuming no power will be used for the wood-fired tub at all.
Both hot tub types will be delivered and incur a standard installation cost so let's ignore that too. An additional cost you'll potentially have with an electric hot tub is the need for a safe electricity supply to be installed at the site of the hot tub if one doesn't exist already.
Annually Servicing An Electric Hot Tub
Another cost you'll need to factor in with an electric hot tub is an annual service – much like the one you'd have for the boiler in your house. This will ensure it lasts longer and is more efficient which could have quite an impact on the cost of heating and using the hot tub over the year.
According to whatspa.co.uk which offers independent advice on hot tubs, "A typical one-off hot tub service will cost between £150 and £200". They recommend using a local supplier for the hot tub who will also be able to service it as you may be able to negotiate the price and bring this down.
Buying Your Hot Tub With Confidence
So there you have it – because we want you to buy your hot tub with confidence, you now have all of the foundations to consider with our hot tub running cost comparison and we've kept our passionate bias out of this one.
This is why we left this nugget until the end – a classic example of buyer's remorse is the hot tub buying frenzy that the pandemic created. More than 80% of those 'must-have' hot tubs are now redundant in gardens across the UK and the main factor in the abandoned tubs is the exorbitant cost of heating them.
The energy crisis we're all experiencing has caused most of the country to reduce usage of any energy-guzzling gadgets that aren't crucial and warming the hot tub has clearly become one of those. On that note, take a look at our last blog which shares how you can reduce the running costs of your hot tub too.
We hope you've found this whistle-stop cost comparison useful, but if you'd love more help or advice on wood-fired hot tubs, please get in touch here and our Royal Tubs team will be more than happy to help.
References: [1]: Energy Trends UK, July to September 2022 (Statistical Release 22 December 2022 by Department for Business, Energy & Industrial Strategy)