Enjoy Fire, Air & Water In The Arms of Nature
Immerse yourself in the relaxing ambience of woodsmoke and warm water, as you create memories that will last a lifetime
Let Tradition Soothe You
You're not just taking a dip. You're discovering a sanctuary of retreat that's all yours – a place of calm that washes away the stress and strain of everyday life, leaving you happier, revived, and recharged. This is the Secret of Royal Tubbing, and we can't wait to welcome you.
Built To Last As Long As The Memories You'll Make
Royal Tubs offers one of the largest collections of
Wooden Hot Tubs for sale
in the UK.
Our wooden hot tubs are built from sustainably sourced timber, from trusted suppliers. Every one comes with a high efficiency, high grade steel stove to give you peace of mind.
We craft our wood fired hot tubs to designs that have evolved over hundreds of years, and have been tested in the truest fashion – by our customers at home.
We're proud to put our name on Royal Tubs.
Create Your Own Oasis
When it comes to what you want from your wooden hot tub, you don't have to compromise…
Royal Tubs have realised the dreams of thousands of customers by customising their hot tubs, adding the features they need without fuss.
Find a wood fired hot tub you love, and make it perfect!
What Does Your Dream Hot Tub Look Like?
– Size
– Interior Colour
– Timber Exterior
– Stove Type
– Shape
– Lights
– Jets
– Filtration
– Wood Finish
– Finishing Touches
Immerse Yourself In Tradition
Relaxation
Soaking in warm water has been a cornerstone of luxury for centuries, with Royalty dating back to Cleopatra recharging in the simple luxury of warm water.
Royal Tubs let you experience the same indulgence, from the peace and privacy of your own garden.
Health benefits
The soothing effects of hot water on the body have been used to soften tension and ease inflammation since people first had aches, pains, and hot water. Harness Nature's warmth to ease your own body and mind.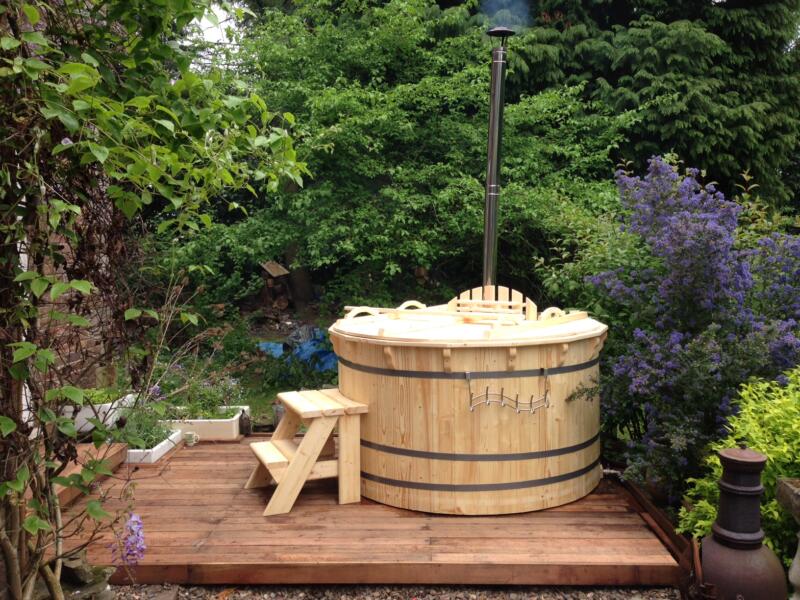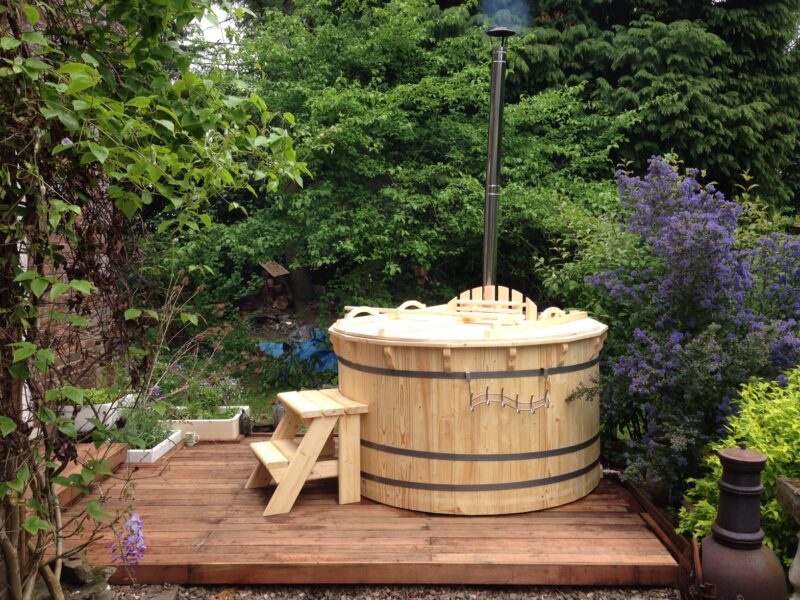 Give Your Venue A Dash Of Luxury
Upgrade Your Accomodation
Transform your venue, and delight your guests with the simple luxury of a Royal Tub.
With demand for domestic breaks soaring, see your reviews transform from "quiet retreat" to "luxury escape".
Lift Your Rates, Not Your Workload
Wood-fired hot tubs are a landlord's dream, giving your venue a standout feature and adding huge value over a season.
Plus, they couldn't be easier.
– Cheap to run
– Quick to heat from cold
– Easy to maintain
See how a Royal Tub can add a touch of indulgence to your venue.