Easily Add Space with a
Camping Pod
Studio? Workshop? Sleeping space? Our camping pods are designed with versatility in mind, making them easy to adapt for a range of uses. Whether you're looking for a Glamping Hut, Garden Studio or just some extra sleeping room, our camping pods nestle effortlessly into any outdoor space.
Camping, or Glamping?
Upgrade your campsite to "Glamping"! Furnish your magical corner of the countryside with a camping pod that's sure to delight your guests as a home away from home, giving them a staycation they'll be sure to remember. Roofed in shingle and resistant to the British weather, our pods remain charming and cosy, no matter what's going on outside.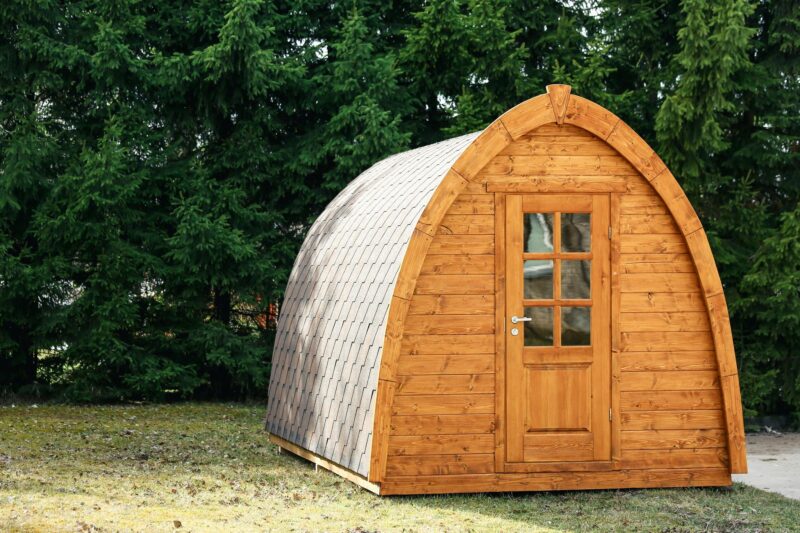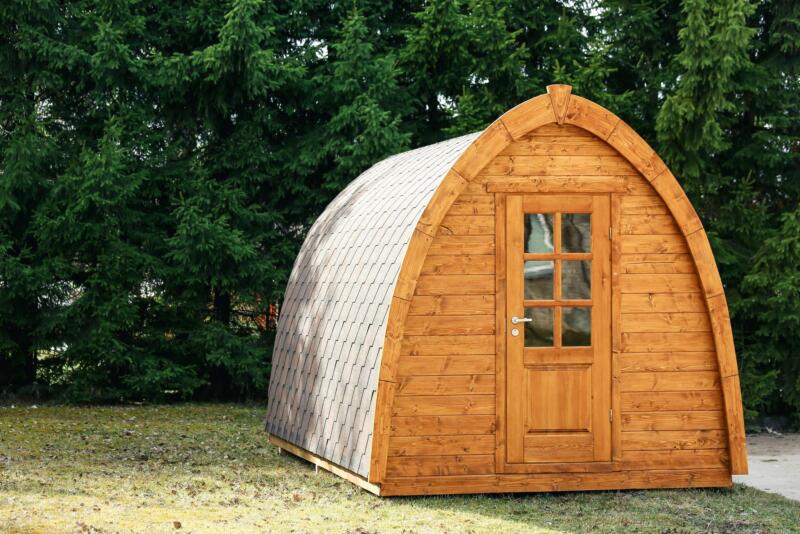 Delivered Ready to Use
Our camping pods can be delivered fully assembled, ready to be sited straight off the lorry saving you hours in construction.
Of course, if you're looking for a project to make your own we can also deliver for assembly on-site.
From order to delivery, Royal Tubs go the extra mile to ensure to make sure that adding a little extra space is easy as can be.
Sit back and start planning your new space.
Make your space a part of the scenery
Our camping pods are fully customisable inside, allowing you to adapt the space to your vision of comfort.
Add internal walls, beds, lighting or furniture to create a space that's uniquely yours.
With colour choices for the roof shingles and optional timber treatment available, you can match your camping pod to any surrounding. Make it feel as natural as the countryside it sits amidst.
With assembly available off-site, you can start enjoying your new camping pod as soon as it arrives.
What'll make a pod uniquely yours?
– Internal Layout
– Lighting
– Furniture and fixtures
– Add a living/sleeping space
– Pod Size
– Roof Colour