In Japan they call them "ofuros" and to this day they are present in most Japanese homes. A wooden bath used to enjoy a long, relaxing soak in hot water is seen as the perfect way to relax and unwind after a long day. At Royal Tubs we manufacture our modern take on this traditional product from the finest spruce and larch, creating a superior product the people of Japan would surely approve.
In North America the first barrel hot tub was created in the wine yards of California in the 1960's. At the end of the grape harvest the field workers would fill a wooden barrel with water and try various different methods of heating the water over a wood fire. Often old beer kegs or whiskey stills were used as they tried to perfect the most effective way to heat the water with some fascinating results.
Back in the sixties, when young people lost their inhibitions and the hippie movement was in full swing it is quite likely there was a fair amount of skinny dipping going on! But one thing's for sure……they were certainly having fun!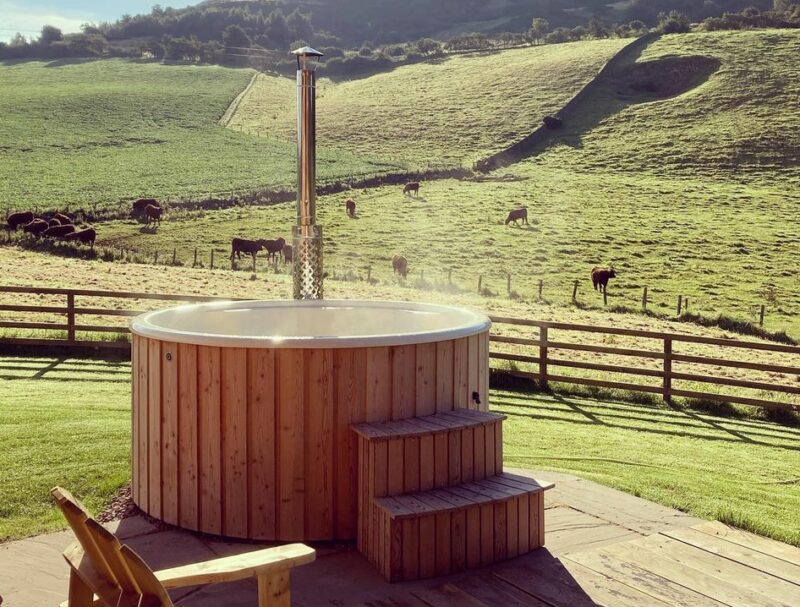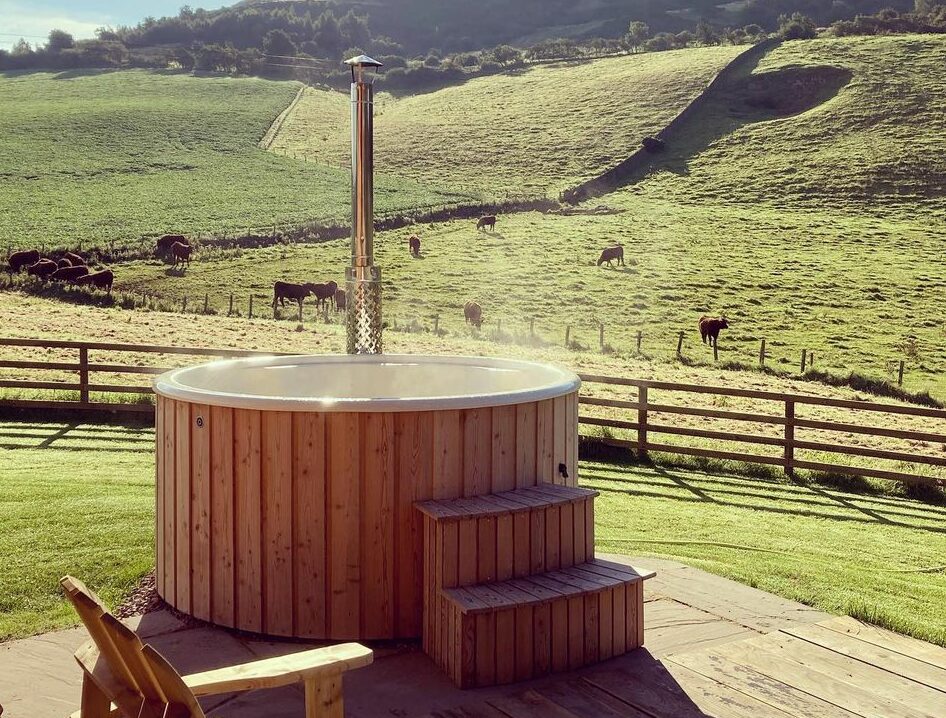 But at some point, someone realised there was money to be made from these wooden tubs. They began production and they were soon available to buy for the general public, their popularity has continued to grow ever since.
Since then mass production has reared its ugly head, and it wasn't long before cheaper varieties made from plastic began to appear. With added features, speedy production lines and high profit margins these low cost option spawned an influx of dealers all after a slice of the pie. As rumours spread that wooden tubs were unclean and difficult to look after, plastic tubs were favoured by the majority. However, there is no truth in these rumours.
Gradually, over the past 15 years people are being drawn back to wooden hot tubs. They are of far superior quality and are made from sustainable wood. They are a handcrafted product built to last, unlike the disposable plastic tubs.
Spruce and larch barrel hot tubs once again have the reputation they deserve in the modern market place.