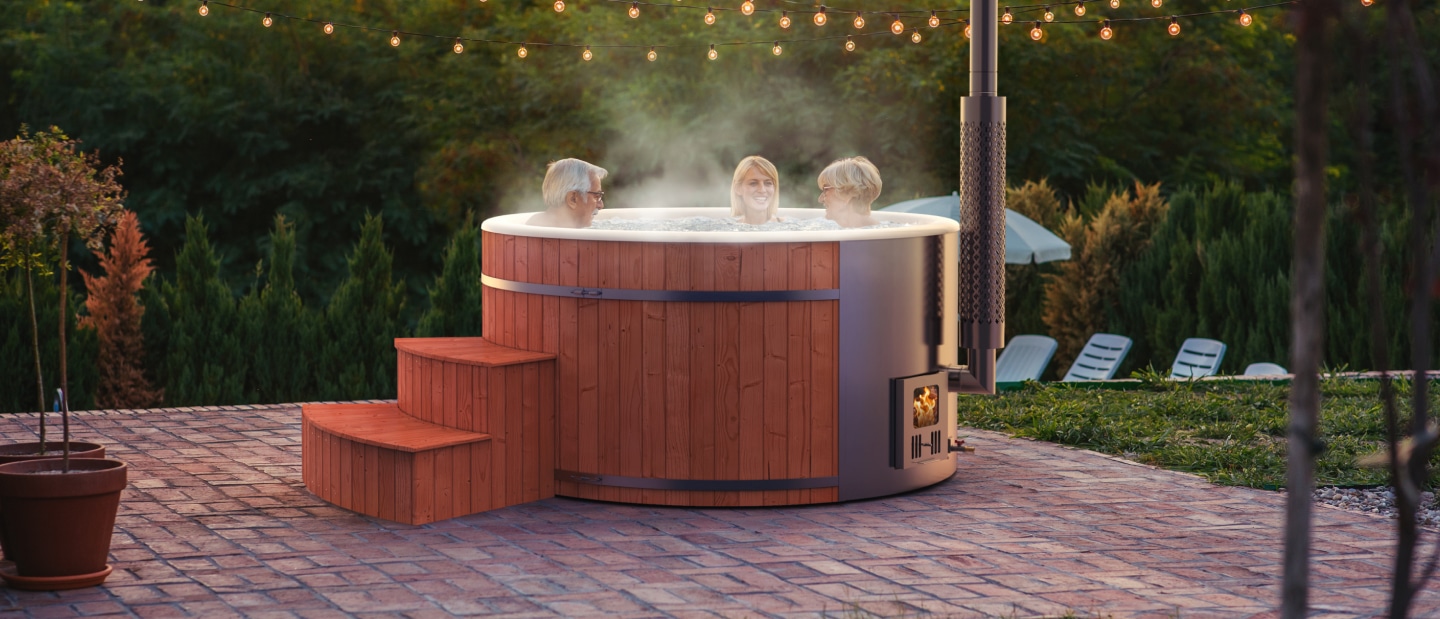 DELUXE WOOD FIRED HOT TUB
Premium Comfort Meets Classic Elegance
When you want both superior comfort and gorgeous aesthetics, our deluxe range tubs offer a luxury centrepiece you'll never want to leave.
Deluxe Packages Include
Wood plastic or thermowood cladding

External integrated wood stove

Ergonomic acrylic liner

Range accessories included

Have a different vision?
Use our configurator to design your custom Deluxe hot tub that matches your needs.
Compare Deluxe Packages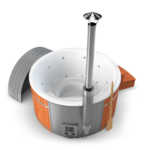 Deluxe Premium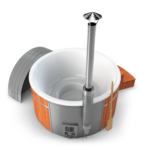 Deluxe Off-Grid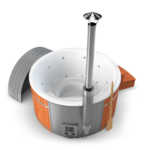 Deluxe Premium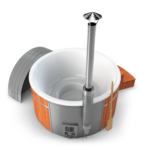 Deluxe Off-Grid
Key Features
Choose from Wood Plastic Composite (inc. 2 colour options) or Thermowood (inc. wood treatment)
External integrated heater
Resistance to Water & Heat
8 hydro massage jets with LED lights
Other Accessories
Stainless steel chimney with a heat guard
1 x mini bar / drink holder
Frequently Asked Questions
Still Have Questions?
Still Have Questions?
We're happy you have questions when you're considering a wood-fired hot tub.
Check out our FAQ's for answers to the most common quiries.
Still have questions?
Contact us and we'll help you out.
Are wooden hot tubs difficult to keep clean?
Not at all. Unless you really neglect your tub it will last for years with minimal effort. Wood naturally releases a gentle antiseptic that will help to protect your product.
Does the hot tub need a water supply?
A water supply must be present for filling the tub, but a permanent plumbed connection is not required – a garden hose is suitable.
How long does the tub take to fill?
Filling time varies depending on the size of your tub, your water pressure and flow rate. You can estimate the filling time by measuring how long it takes your hose to fill a 1 litre container, and multiplying this by the hot tub's capacity.
Is it safe for children to use the hot tub?
Yes… Kids love hot tubs! As always, when children are around water close supervision is required (there is still a drowning risk, even in a hot tub) and you may wish to lower the temperature a little so that the tub is comfortable for them. It is also advisable for children to take regular breaks out of the water.
Will there be a lot of smoke from the chimney?
If heat logs of seasoned hardwood are used there will be minimal smoke produced. Burning treated/painted wood will produce more smoke as well as tar within the chimney and stove.
Can I use fuel other than wood?
No – burning anything else will invalidate your stove's warranty and could cause damage thanks to higher burning temperatures. We recommend using only seasoned hardwood (moisture content <20%) or heat logs.
Can I burn any type of wood or other solid fuels on the fire?
Do not be tempted to burn anything other than wood, and it is really important you only ever use dry wood. This will give you the best results, is far more efficient and better for the environment. Never use other solid fuels or wood that is wet.
How long will my wooden hot tubs last?
Look after your product as directed and it will last a very long time. Our tubs are made from spruce (average life 10 years) or larch (average life 20+ years) high quality woods known for their longevity. There are a few things you can do to help prolong the life of your tub. For instance we recommend a coat of protective oil on at least an annual basis.
How much wood will I need?
As a general indicator, a larger hot tub will require 6-8 good-quality logs to heat up from cold. This will vary depending on a range of factors including the size of your tub, weather, and when your tub was last used.
What maintenance do the stove and chimney require?
Very little! If good-quality logs are used, the ash will need to be emptied from the stove periodically.
How should I dispose of ash from the stove?
You can remove ash from the stove easily using the tools provided. The ash can be composted or used in the garden as a fertiliser.
Should I treat the timber exterior to maintain it?
Yes. You can use stain, or products such as linseed oil to treat the exterior for the tub against the weather and moisture.
How often should I clean the tub?
Wooden hot tubs should be drained for cleaning every 2-3 days. This can be extended with the use of chemicals or filtration systems for tubs with a fibreglass or polypropylene liner.
How do I clean the tub?
Make sure the stove has cooled down before draining the tub! Failure to do this could damage your stove.
Drain the water out, and scrub all of the internal surfaces using a brush and soap solution. Once complete, rinse down and refill.
For hot tubs with liners, surfaces can be thoroughly wiped down in a similar fashion, before rinsing and refilling.
Can I add chlorine to the water?
If the hot tub has a liner (fibreglass or polypropylene) you may use chlorine if you wish to keep using the same water for longer.
Should I use chemicals in the water?
Chemicals can be used with lined tubs (fibreglass or polypropylene) where the water doesn't come into contact with the timber facade but they are not required.
Using chemicals can allow the same water to be retained for longer, between cleaning.
How often should I change the water?
This is a difficult question to answer, because it depends!
Wooden tubs are unsuitable for chemicals, which means water should be changed every 2-3 days when in regular use, with the lid fitted while not in use to ensure no debris finds its way in.
For lined tubs (fibreglass or polypropylene), chemicals such as chlorine, or filtration systems can be used to maintain water quality for a period running into weeks.
Following basic practices such as showering before using the hot tub can extend the period between cleans.
In a commercial setting (such as glamping sites or holiday rentals), water should be changed for each new guests' arrival.
What is the typical delivery time?
Lead times vary depending on the product. Please send us an email at info@royaltubs.co.uk, telling us which product you are interested in and we can confirm current delivery lead times.
How heavy is the hot tub when it arrives?
Product weights can be found at the Technical Specifications link on each of the product pages. We recommend having 4-6 fit and able people present to lift the tub into position upon delivery.
Is a special base required for the hot tub?
A special base is not required, but the surface must be level, and able to support a weight of up to 2,500kg (depending on the size of the tub). This could be decking, concrete or simply a flat patch of grass.
What access is required to get the hot tub into position?
Packaged dimensions of our hot tubs are listed under the "Technical Specifications" link on each of the product pages. Special attention to be paid to ensure that obstacles like window sills, outside taps and pipes are considered when checking access.
How much room do I need to fit a wood-fired hot tub?
You can find all of the dimensions for our hot tubs under "Technical Specifications" on the product pages. We recommend leaving at least 50cm clear on all sides of the tub for maintenance and inspection, with additional clearance for loading and cleaning in front of the stove.
Should I make any special preparations before delivery?
Access should be clear between the kerbside drop off point and the hot tub's final position. The base should be prepared before the hob tub's arrival. Having a garden hose and a few bags of firewood will make it easy for you to get started as soon as the tub is ready to go!
What payment options do you offer?
You can make payment using credit/debit card or bank transfer.  Please contact us if you wish to discuss any other payment methods.
Do you offer finance options?
Yes, we have interest-free finance options through our partners DivideBuy. You can find details here.
Can I cancel my order if I change my mind?
We cannot accept cancellations, as all tubs are built to order. Cancellation will result in loss of funds paid. Please ensure that you have checked and double checked everything before placing an order.
If you have questions or are unsure, please contact us and we will be happy to help.
What happens once I've placed my order?
Once you have completed the checkout process, you'll receive an email confirming your order (this can take up to 20 minutes to arrive in your inbox).
In the Royal Tubs offices, a hive of activity will break out as we confirm stock levels, order materials as necessary and send out instructions to our delivery team to let them know that you too will shortly have a garden the whole street wants to visit!
Once the commotion has died down, you'll receive another email with delivery instructions and confirmation of your anticipated delivery date.
This email will also contain the instructions you'll need if you wish to upgrade from delivery only to a full installation service.
Before your tub leaves us, we'll crack open the champagne to celebrate another soon-to-be-very-happy customer upgrading their garden, and we'll contact you again to confirm your product's arrival.
Still have questions?
Contact us and we'll help you out.
What Our Customers Think
What Our Customers Think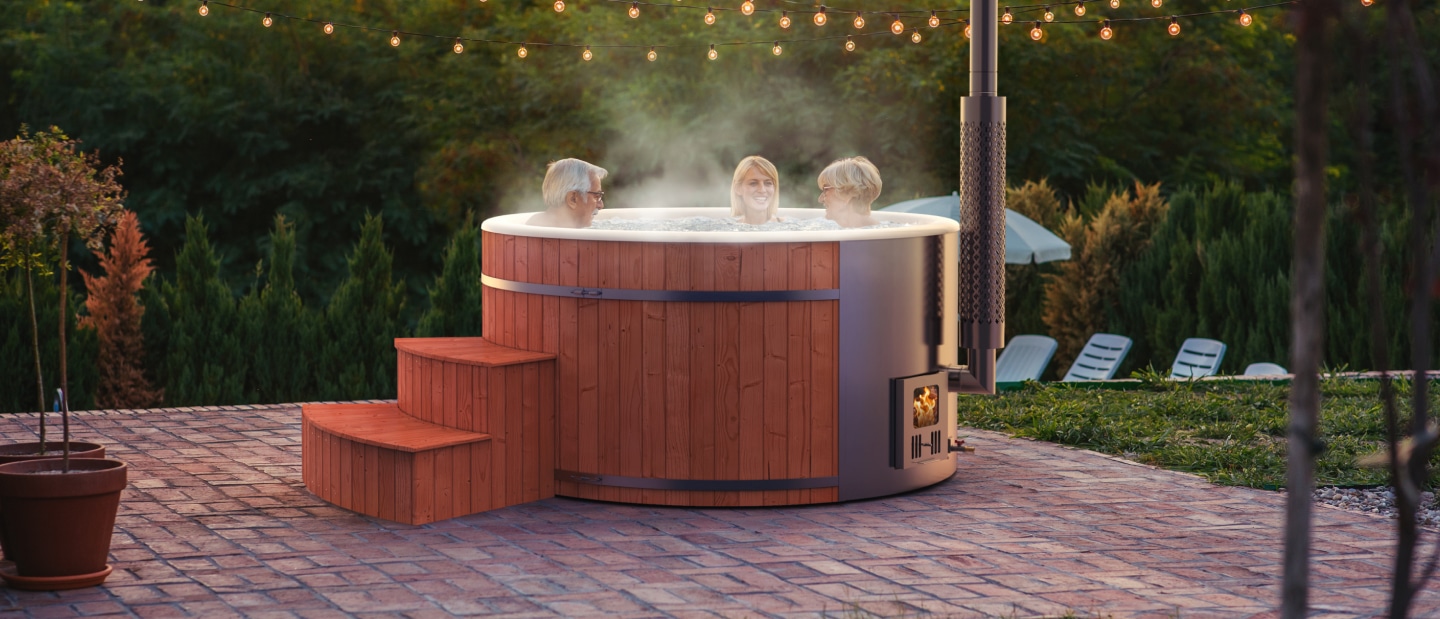 Review Title
Lorem ipsum dolor sit amet, consectetur adipiscing elit. Vestibulum vel ipsum auctor, mollis libero sed, auctor nisl. Vivamus eu lacus dapibus, pulvinar tortor at, vestibulum felis. Quisque in ornare libero. Praesent laoreet non urna eget accumsan. Maecenas dapibus lorem non felis pellentesque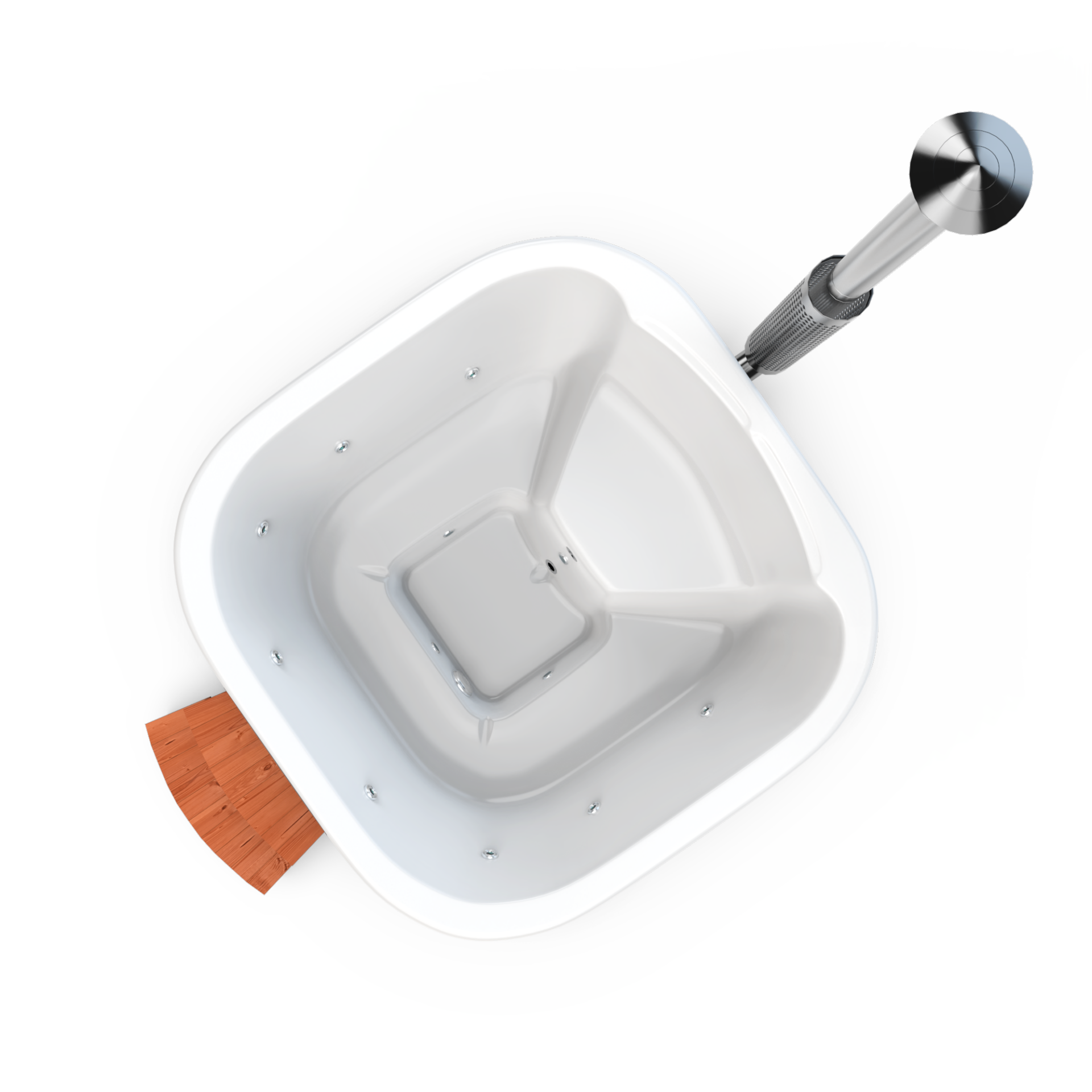 Good
Lorem ipsum dolor sit amet, consectetur adipiscing elit. Vestibulum vel ipsum auctor, mollis libero sed, auctor nisl. Vivamus eu lacus dapibus, pulvinar tortor at, vestibulum felis. Quisque in ornare libero. Praesent laoreet non urna eget accumsan. Maecenas dapibus lorem non felis pellentesque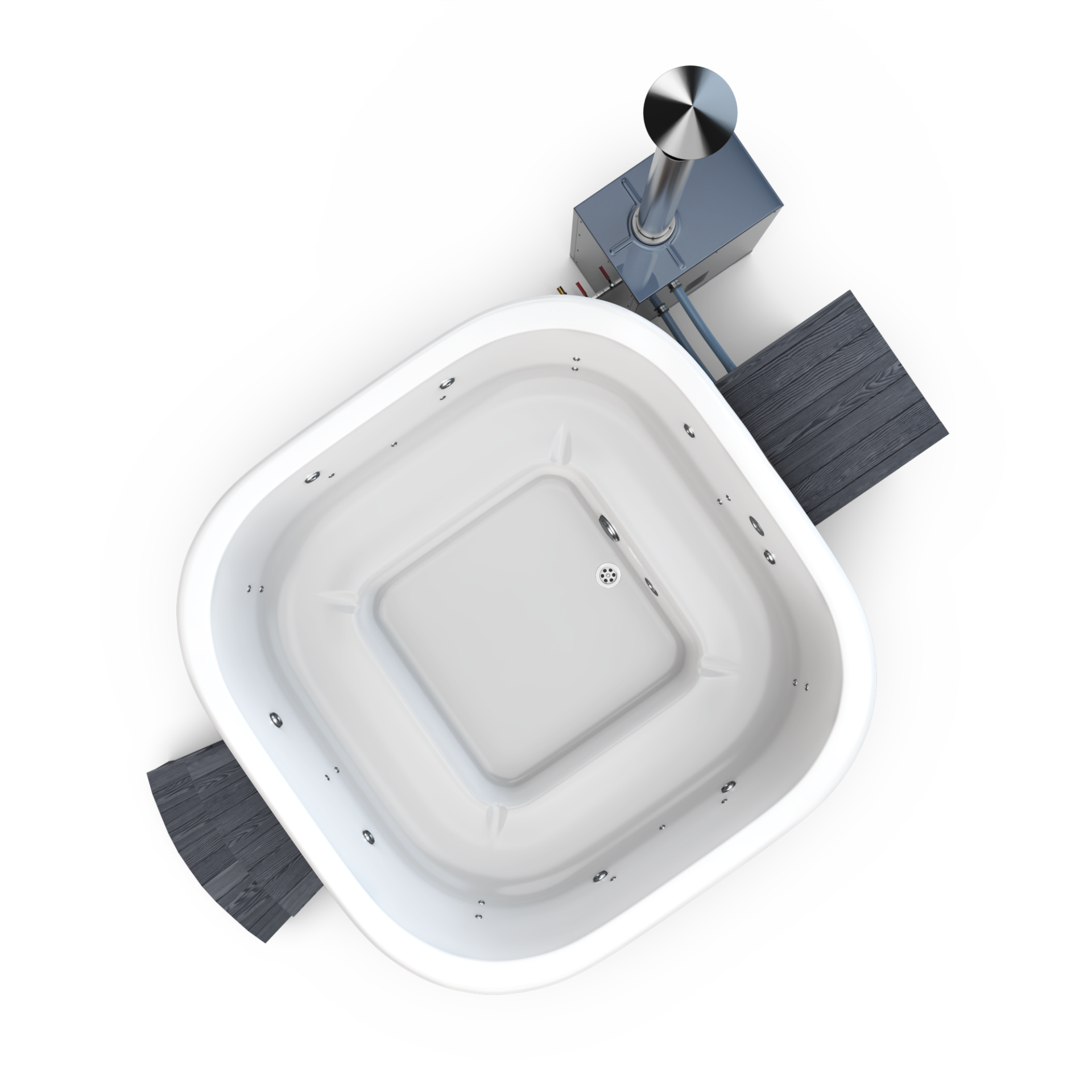 Is nice
Lorem ipsum dolor sit amet, consectetur adipiscing elit. Vestibulum vel ipsum auctor, mollis libero sed, auctor nisl. Vivamus eu lacus dapibus, pulvinar tortor at, vestibulum felis. Quisque in ornare libero. Praesent laoreet non urna eget accumsan. Maecenas dapibus lorem non felis pellentesque Lorem ipsum dolor sit amet, consectetur adipiscing elit. Vestibulum vel ipsum auctor, mollis libero sed, auctor nisl. Vivamus eu lacus dapibus, pulvinar tortor at, vestibulum felis. Quisque in ornare libero. Praesent laoreet non urna eget accumsan. Maecenas dapibus lorem non felis pellentesque