Get a permanent summer in your garden with wooden hot tub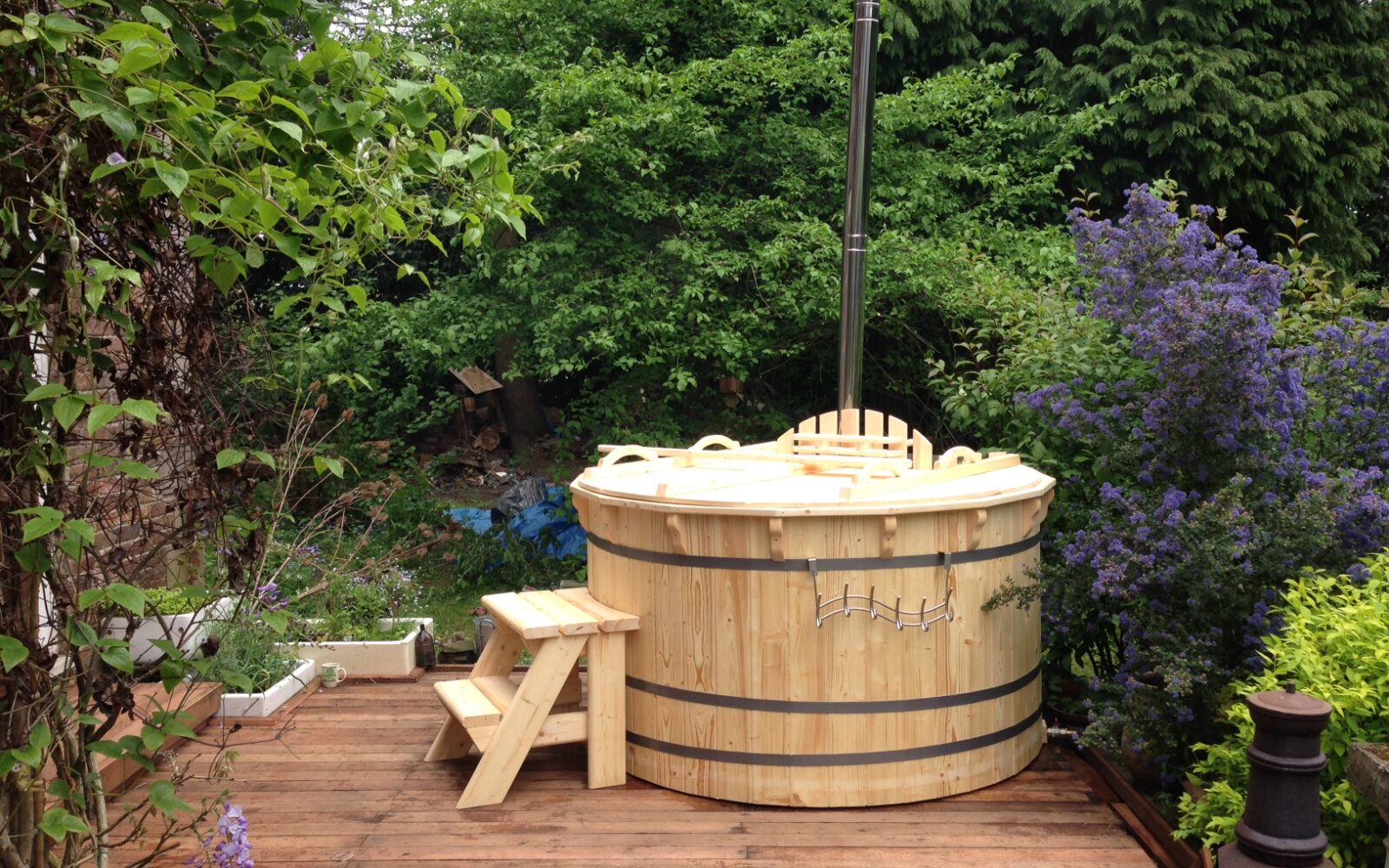 What in UK is this weather? It's almost as though the Universe doesn't know that it's June! It is June though, and while it's currently very wet, very grey, and very miserable you don't have to sit indoors like Glum Gail and Glum Gary in UK. Our wooden hot tubs can be used in the harshest of weather conditions, and before you think we've lost our minds, hear us out.
The fire in our wooden hot tubs keeps everything – including your chilly nose! – toasty warm, meaning that no matter the weather you can enjoy a soak in some seriously hot bubbling water. All you have to do is chuck a gazebo up, and hey presto, you have your very own sauna away from the elements. No need to cancel your summer garden party that are so popular in UK!
You don't have to worry about the hot tub taking a beating from the elements either. All of our wooden hot tubs, made from the finest larch or spruce depending on your preference, are robust, solid, built to last. They get better with age too, really coming into their own after just a few uses. The rain shouldn't stop you from using your hot tub, and gazebos can be sourced pretty cheaply these days, or you could loan one from a neighbour. They might think you're insane, but who cares?
Once you're in that wooden hot tub your cares will melt away and let's face it, everybody loves a nice soak in a gorgeous relaxing bath so why should this be any different? Get the most out of your hot tub no matter what season you're in!
For all enquiries regarding our wooden hot tubs, get in touch today.