Enjoy Joyful Luxury with
Hot Tub Hire
Enjoy wood-fired delight whether you're hosting a mini-festival, planning a hen-do or any other event – Royal Tubs can deliver a wood-fired hot tub to you and collect it once you're done.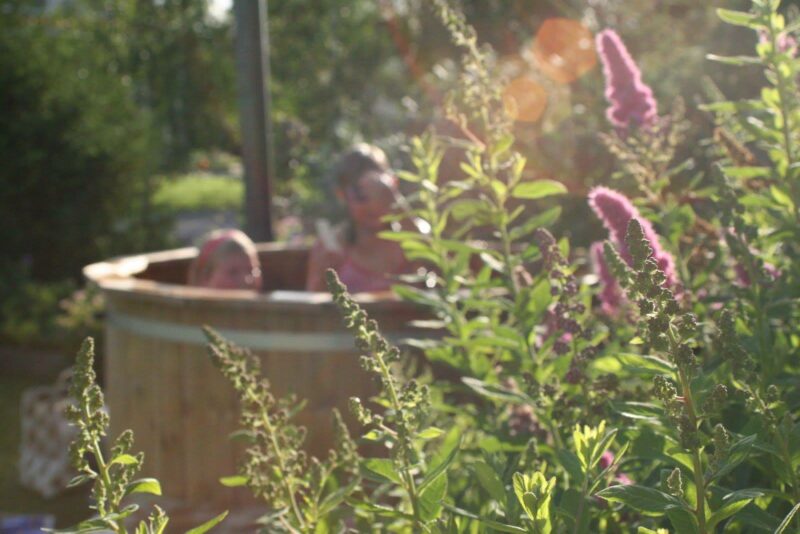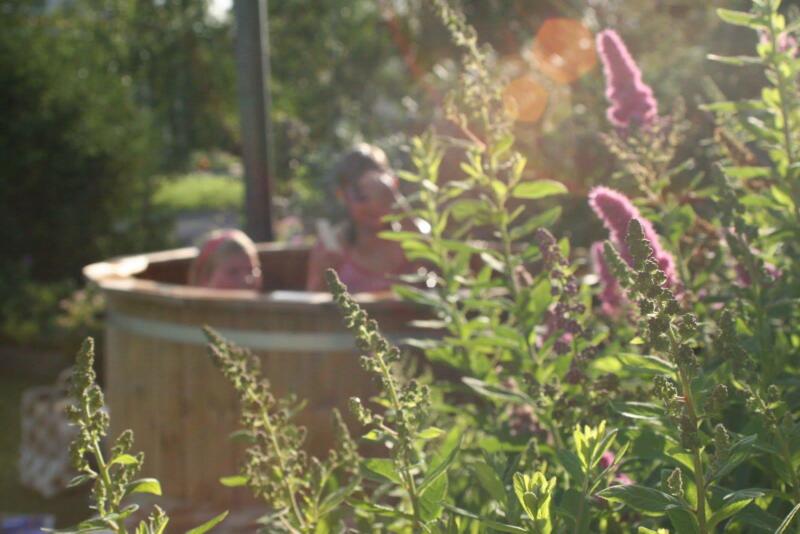 Hot Tub Hire That Works For You
Once you've confirmed which model you're looking to hire, and how long you want to keep it, we'll return a custom quote for your hire. We'll also give you a checklist to make access and the area for positioning your wooden hot tub won't cause any issues with delivery and set up.
Once you have checked access is clear, you'll tell us whether you'd like to take our optional installation service and we'll book your delivery.
As all our deliveries are sent out with Royal Tubs' drivers, we can give you an accurate arrival time when your tub leaves our warehouse and even give advice about your installation on site.
Hot Tub Hire – Perfect for Any Occasion
Royal Tubs' Hot Tub Hire Service is an easy way to ensure that your event is long remembered!

Universally popular with both young and old, the wood-fired hot tub experience will bring your gathering to life.

Rent price starts at £500 per week + roundtrip delivery and setup costs, based on your postcode.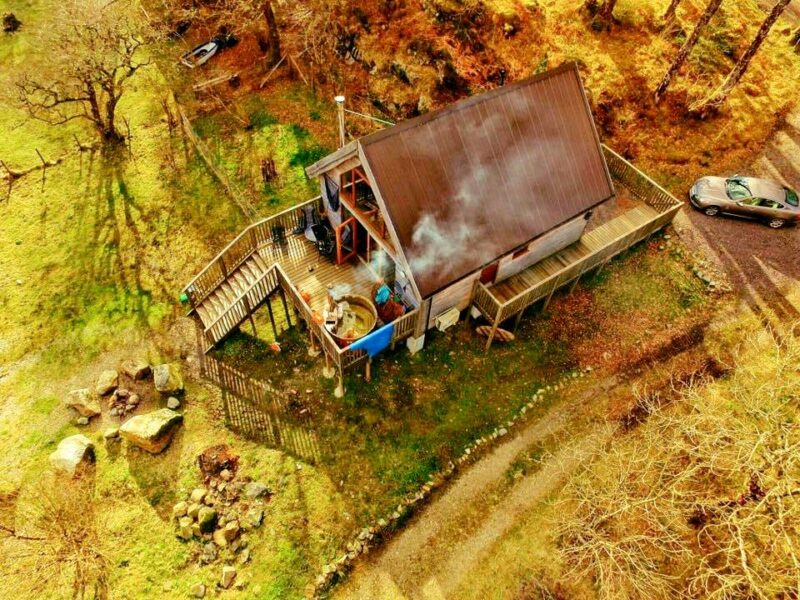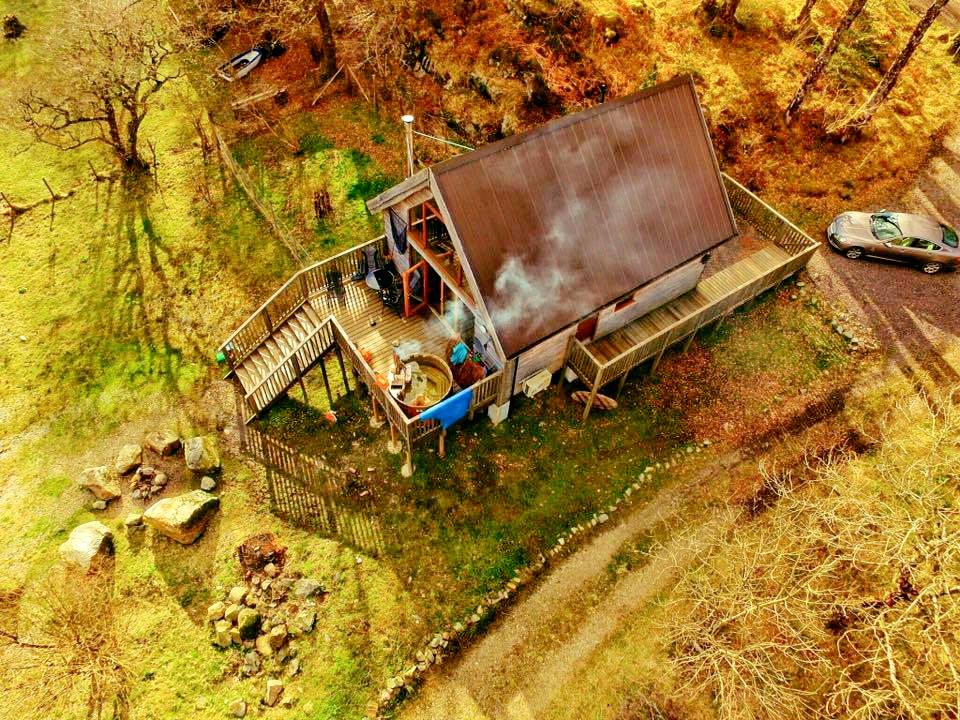 Retreats
Royal Tubs can arrange wooden hot tub hire for luxury escapes and experiential retreats across the UK.
The ideal setting to unwind after a day of physical activity, wood-fired hot tubs have a rustic appeal making them well-suited to events "off the beaten track".
Make downtime as exciting as the daily activities and bring your guests together by making sure there's a communal space participants can't wait to share.
With only a flat surface, water and logs required, delight your guests with a wooden hot tub hired for the occasion and make your event unforgettable.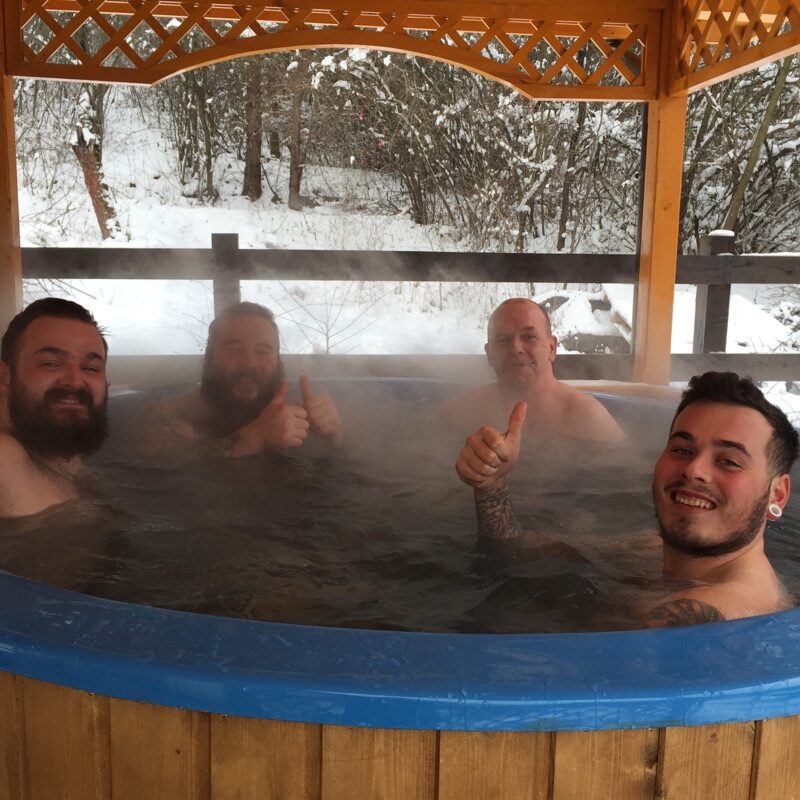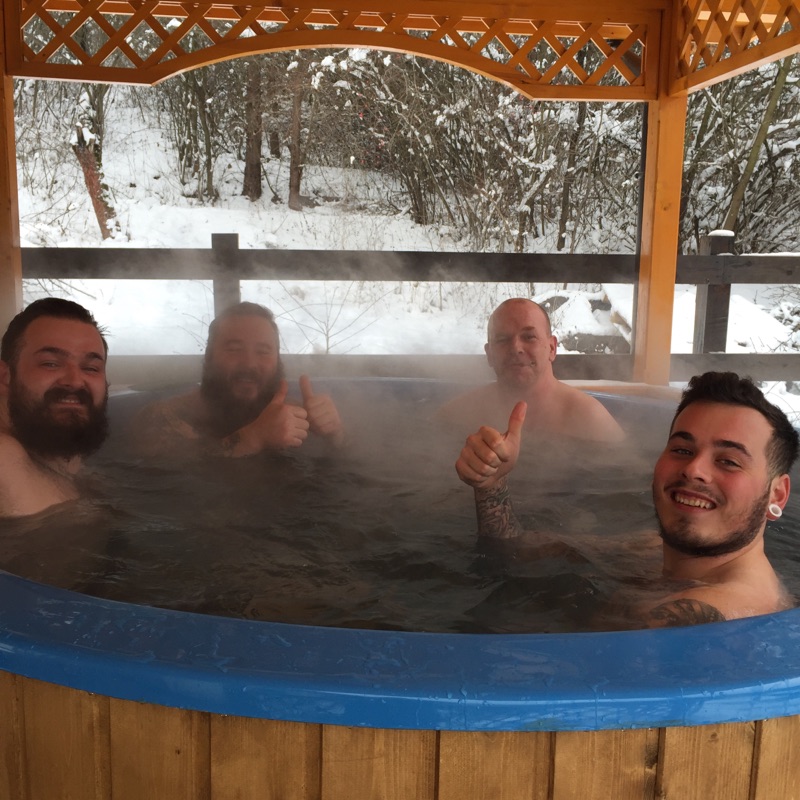 Special Occasions
Whether you're celebrating a special birthday, planning a unique wedding or just throwing a party because you can, a wood-fired hot tub will give your guests memories that'll never fade.
Royal Tubs can deliver on your preferred date, set up and commission your tub and return to collect on a date that suits you, leaving you free to focus on the important things… like entertaining your guests and making their experience unforgettable!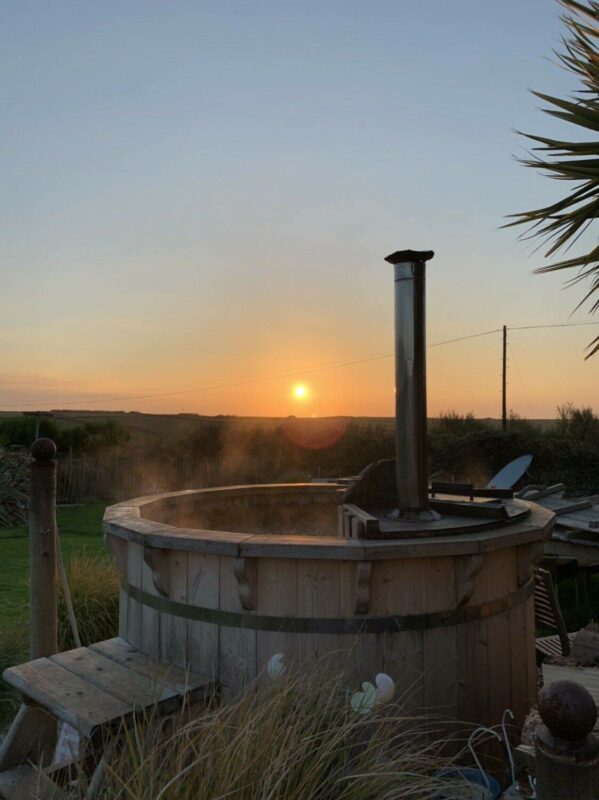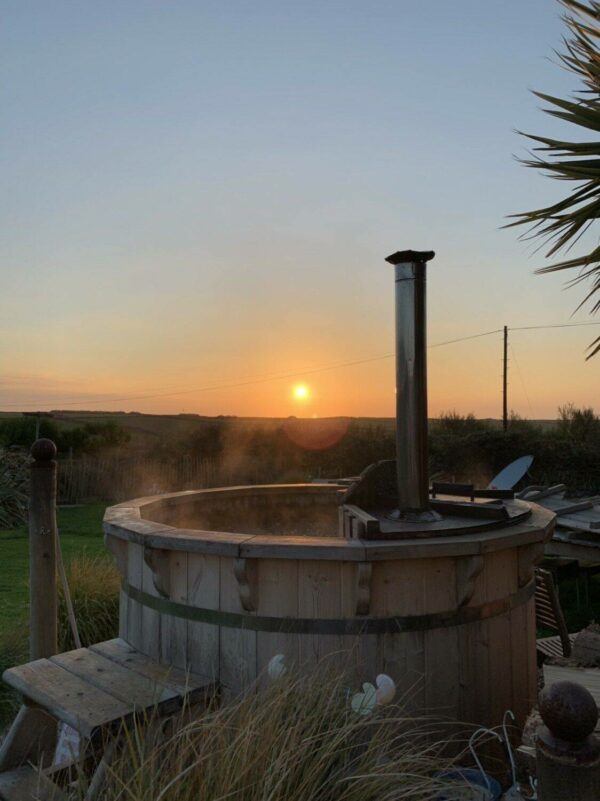 Royal Wood-Fired Delight
A popular hub for gathering, a wooden hot tub is guaranteed to bring people together and make your role as host much easier.
Quick to install and fast to heat, your hired hot tub could be ready to use just a few hours after arriving (you might even have time for a quick dip before the guests arrive!). All of our deliveries arrive on Royal Tubs own network of vehicles, meaning we can give accurate arrival times and coordinate to make sure that your hot tub arrives exactly when it's convenient.
Hot Tub Hire Anywhere in the UK
Royal Tubs can deliver hot tubs on hire anywhere in the UK.

Whether you're looking for hot tub hire for a party in London or the Midlands, a weekend event in the South West or a rural retreat in Scotland, Royal Tubs can cater for your needs.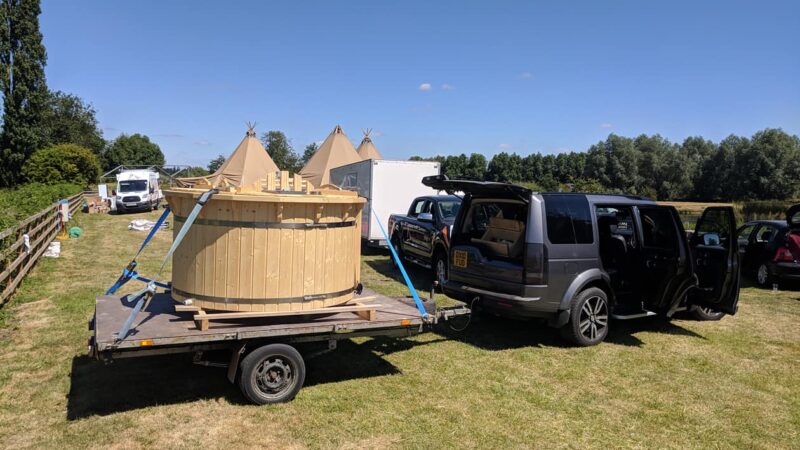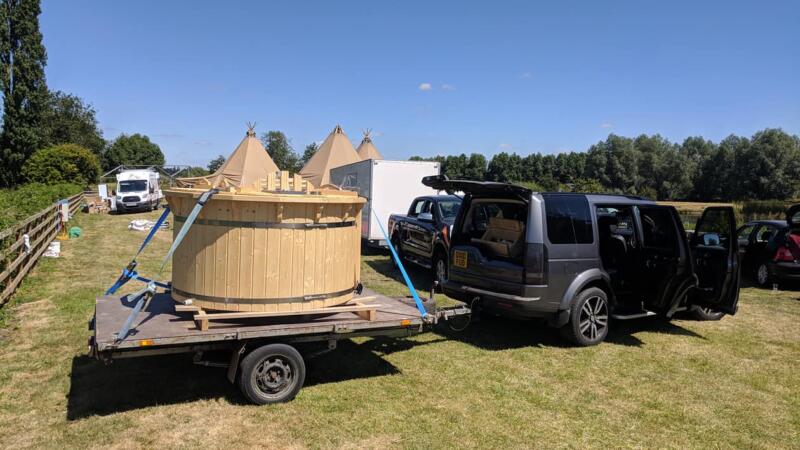 Our hot tubs for hire are sent out using our own drivers and vehicles, which means your delivery isn't at the mercy of a third party courier… we have full control over our scheduling.
While we can't account for traffic, delivering your hot tub ourselves means you're less likely to have unexpected delays that ruin your plans, and there'll be no last minute delivery cancellations.
Many of our drivers have experience installing wooden hot tubs and will be able to help advise on your installation. With our installation service, they'll even get your tub up and running for you, giving you complete peace of mind and letting you enjoy your hired hot tub even sooner.
Delivery and setup cost depends on your chosen tub and postcode.
Royal Tubs are based in Northamptonshire/Leicestershire, and our hire prices include delivery to the site. All of our quotes are custom-matched to your needs, the hot tub you'd like to hire and the delivery/collection postcode.
As long as you, and your property meet the following criteria, we can send you a quote ASAP
To hire a wooden hot tub, you must be over 18 years of age and own the property. For events, please contact us as we understand spaces are often leased, and we can accommodate these arrangements.
Access to the area where the hot tub will be positioned must have a minimum width of 130cm, to ensure safe delivery without damaging the hot tub or your property.
The area where the hot tub is to be sited must be level, and have a clear space of 210cm x 210cm for the tub to sit. There must also be a water connection within 10 metres of the tub.
For short term hires, such as parties or events we'll arrive to collect your tub on the agreed date and time.
For longer term hires, such as holiday seasons, you'll hear from around a week before your hire period is due to end, to confirm arrangements for collection.