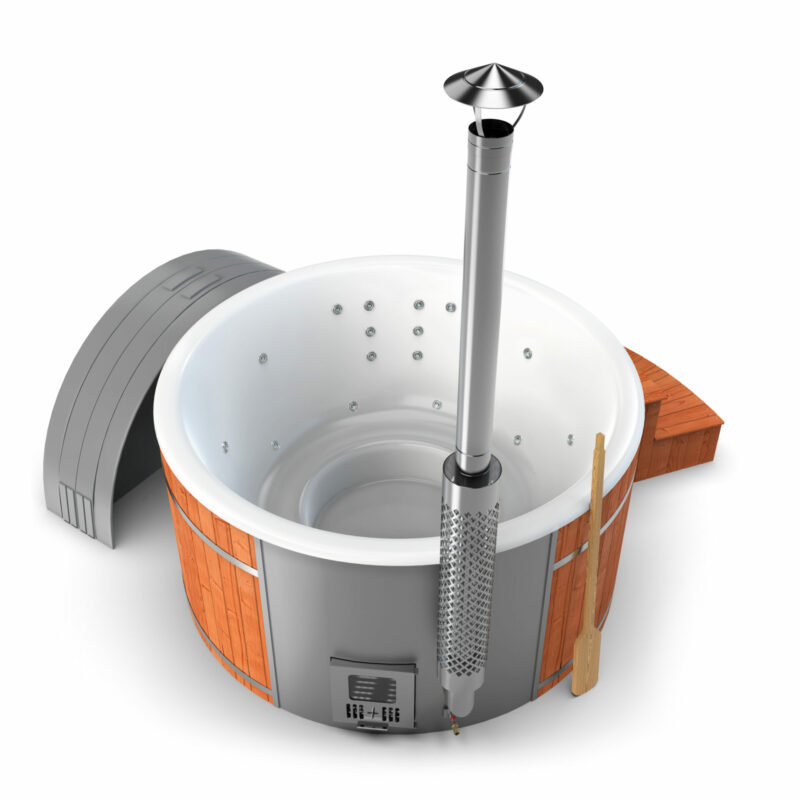 Rob Armstrong - Verified Customer
Best thing I have ever bought for my garden and my family! An amazing addition to the garden and such a relaxing and enjoyable place to be.

Deluxe Premium Acrylic Hot Tub Package
The Deluxe Premium Acrylic Package is the peak of wood-fired relaxation. With our brand-new, ultra-durable acrylic liner in white gloss finish and stunning thermowood exterior, these tubs look just as at home in a country garden as they do in a Chelsea courtyard. Hydro Massage Jets, Air Bubbles and Atmospheric Lighting put the final touches of luxury to the subtle essence of relaxation.
Special offer combination
LED multicolour underwater lighting
Hydro massage system
Air bubble system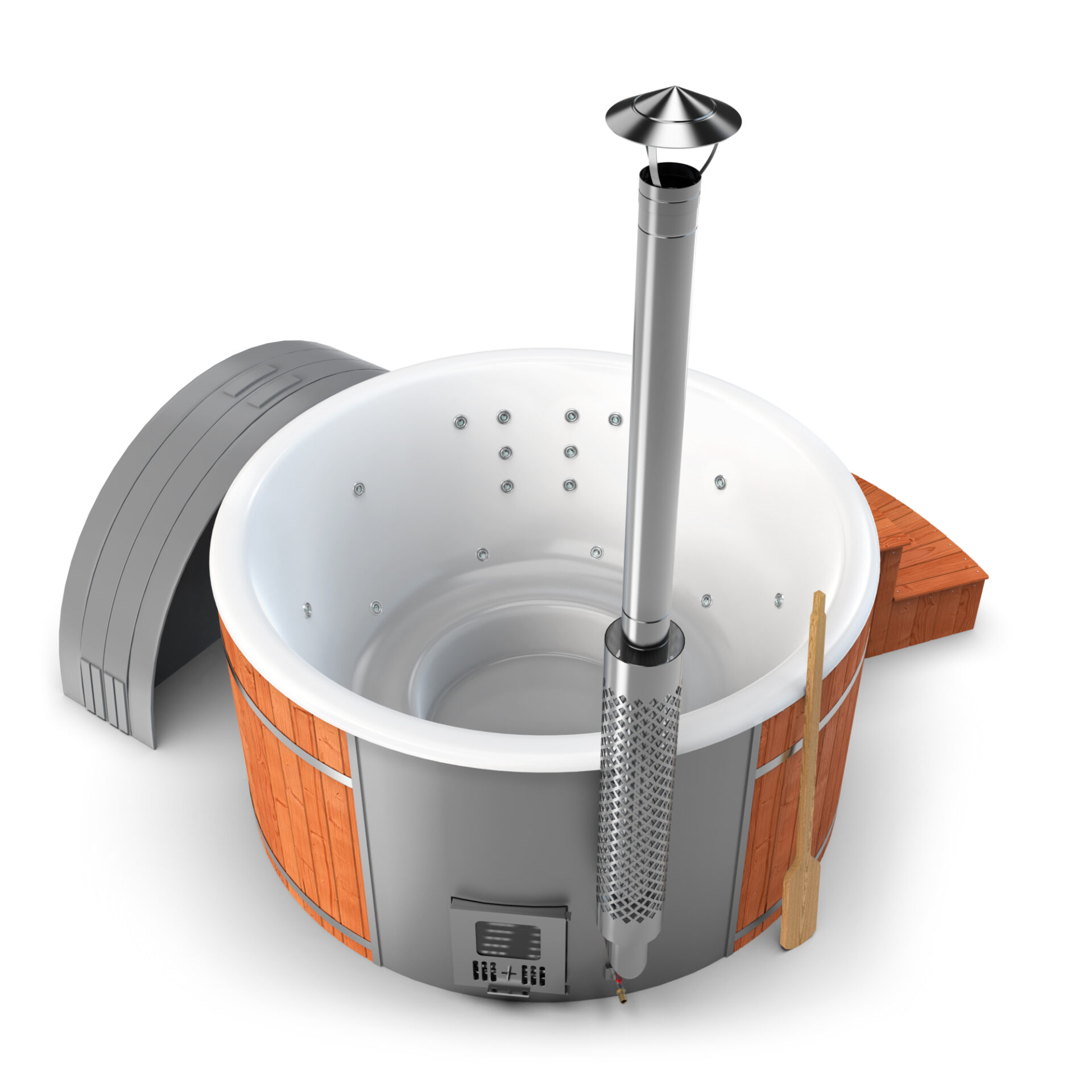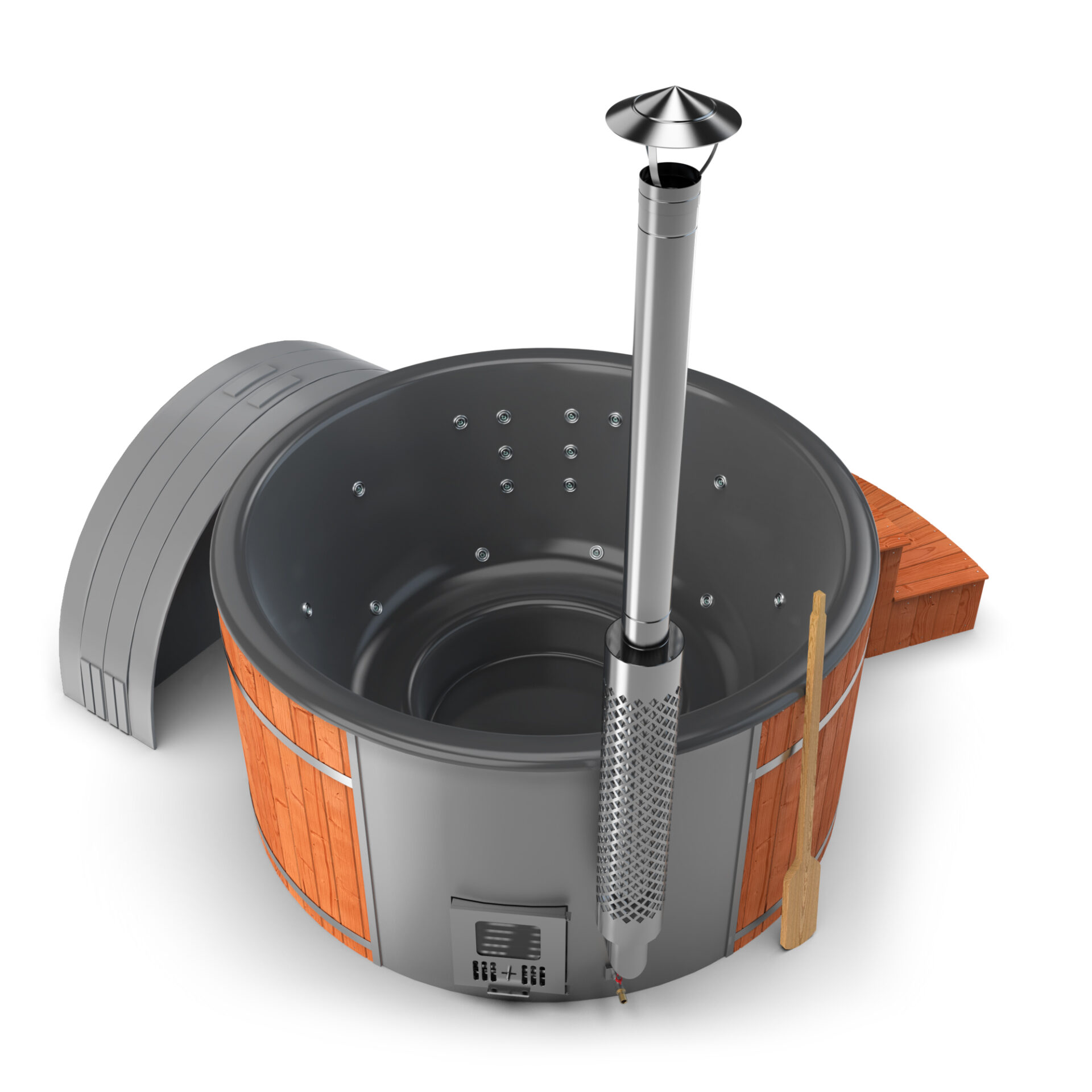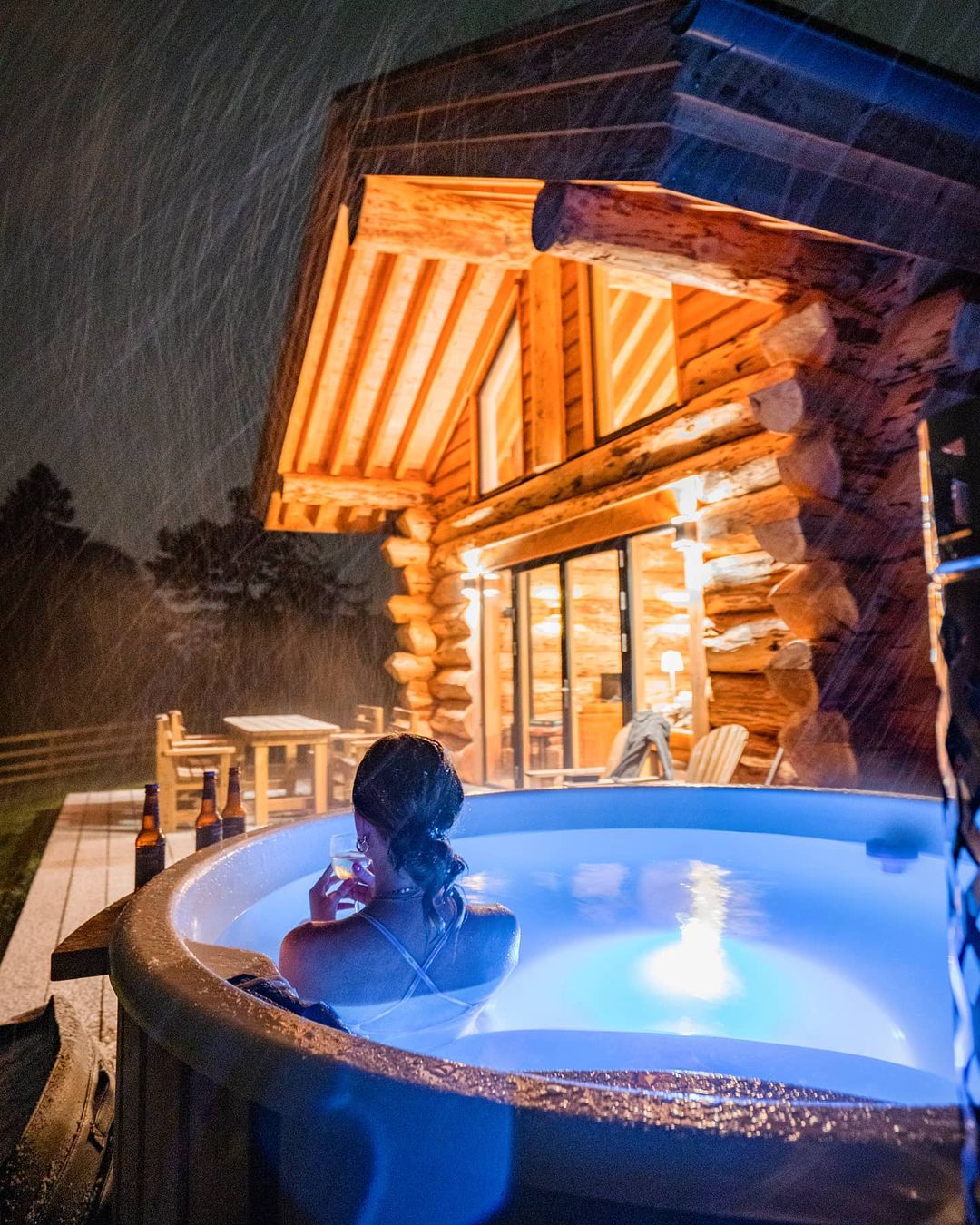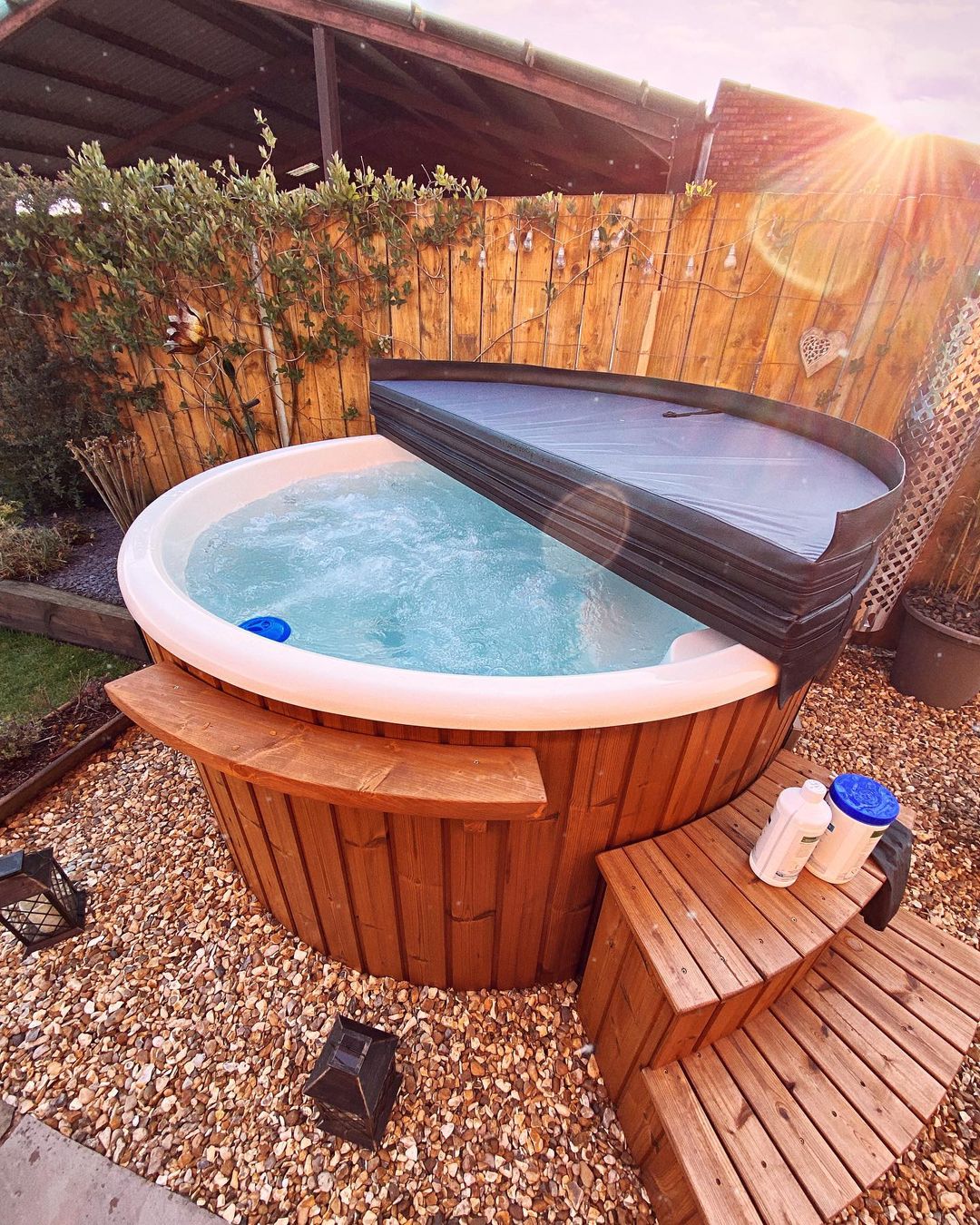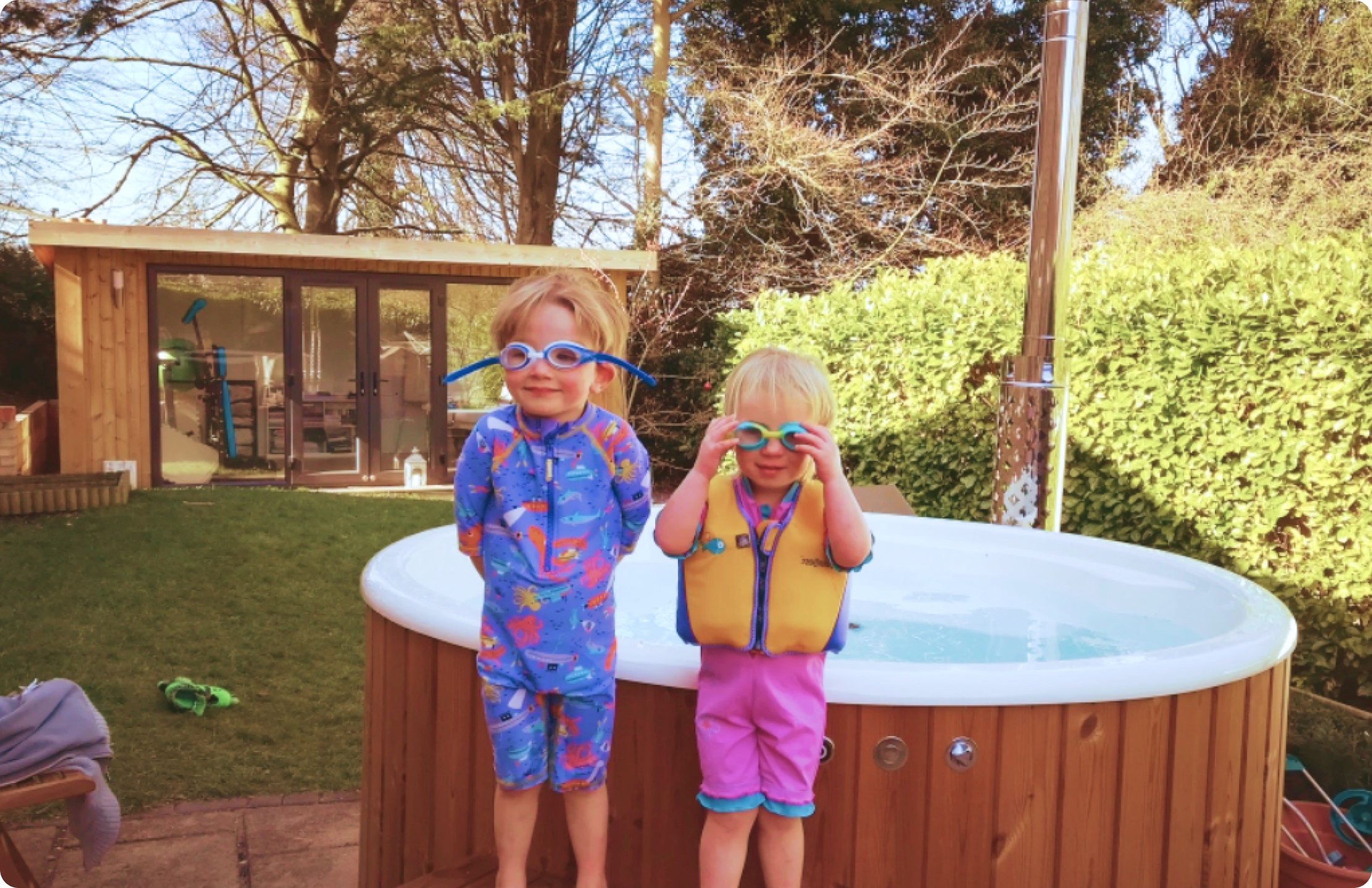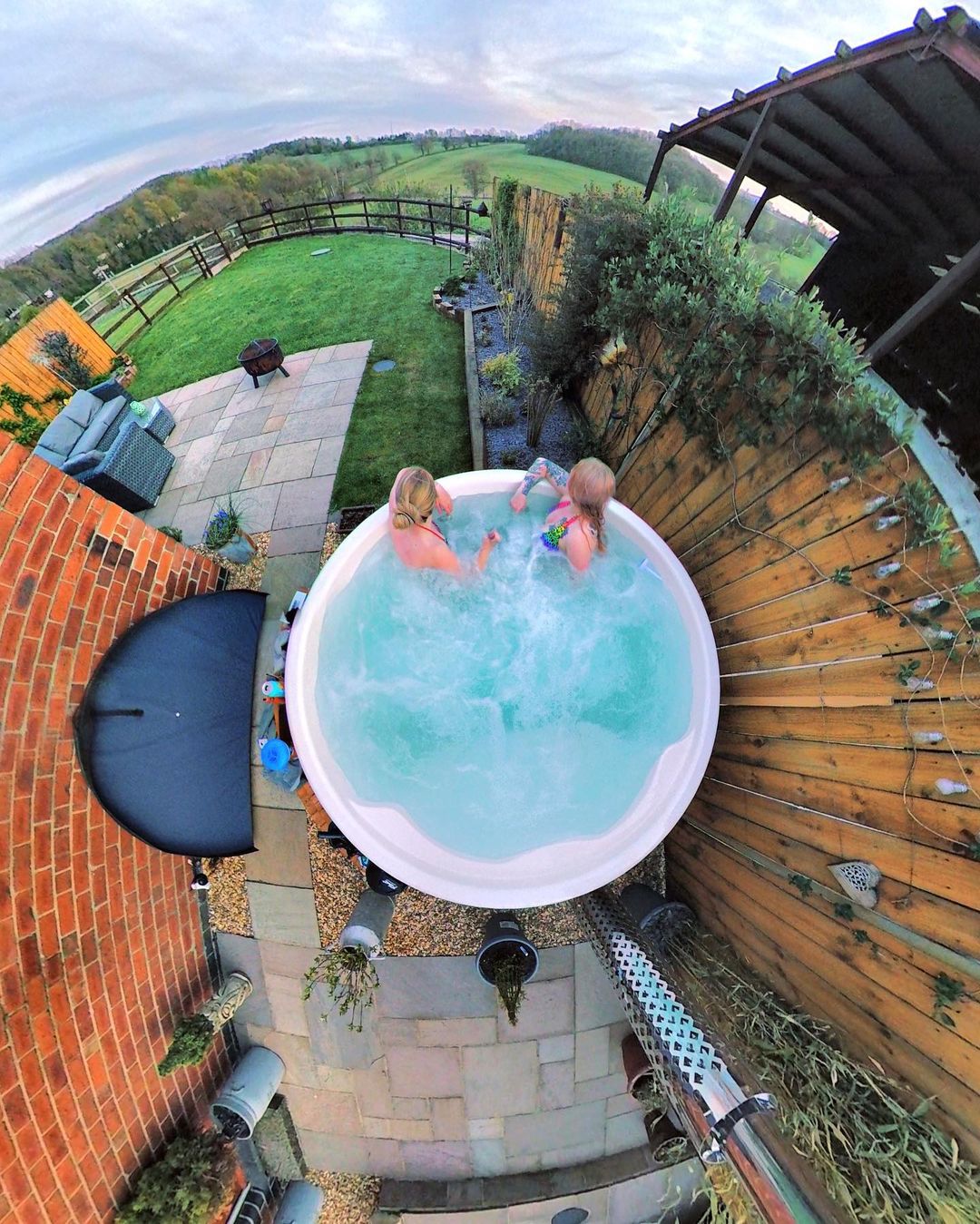 Split the cost with
From £656.25 p/m, 0% credit
Ready to ship in 1-3 days
Nationwide UK Delivery
100% Secure transaction
Acrylic Hot Tub
---
Our Deluxe Hot Tubs blend the rustic appearance of a traditional wooden hot tub with superior comfort and modern-day convenience. Maintaining their eye-catching timber facade, Royal Tubs Deluxe tubs give the feeling of effortless comfort and strength, as you bask in the peace of your tranquil oasis.
The acrylic liner features superior structural integrity & durability as well as excellent resistance to corrosion, chemicals, weathering, staining & scratching.
Specifications
Capacity

Fits 6-8 adults

Height

43 inches (1100 mm)

External diameter

78,7 inches (2000 mm)

Internal width

70,9 inches (1800 mm)

Depth

33,5 inches (850 mm)

Chimney height

106,3 x 114,2 inches (2,7 – 2,9 m) measured from the ground up

Package weight

418,8 lbs (190 kg)

Water volume

317 gallons (1200 l)

Heating time

Summer ± 1.5 hrs, Winter ± 2.5 hrs

Heater fuel

Softwood/Hardwood

Main heater material

Stainless steel (304 grade)
Tub & Heater
Deluxe Acrylic Hot Tub

(£2,999 value)

External integrated heater

(£525 value)

Stainless steel chimney with a heat guard

(£125 value)

304 steel grade upgrade

(£210 value)
Interior & Exterior
Thermowood exterior cladding

(£265 value)

Wood treatment

(£55 value)

Insulated lid

(£425 value)

Stainless steel straps

(£125 value)
Accessories
1 x mini bar / drink holder

(£55 value)

High-flow drain tap

(£70 value)

Stirring paddle

(£55 value)

Wide bespoke steps

(£210 value)

LED underwater lighting (1 LED light)

(£210 value)

Hydro massage system (1.1kW with 6 jets)

(£525 value)