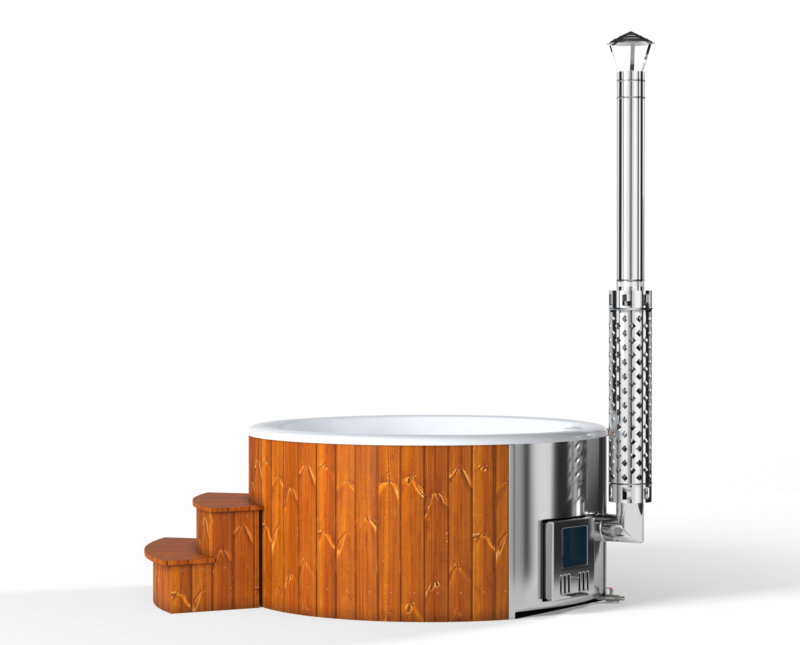 Rob Armstrong - Verified Customer
Best thing I have ever bought for my garden and my family! An amazing addition to the garden and such a relaxing and enjoyable place to be.
Deluxe Off-Grid Package
Our Fibreglass Hot Tubs blend the rustic appearance of a traditional wooden hot tub with superior comfort and modern-day convenience. Maintaining their eye-catching timber facade, Royal Tubs Fibreglass Deluxe tubs give the feeling of effortless comfort, as you bask in the peace of your tranquil oasis.
Special offer combination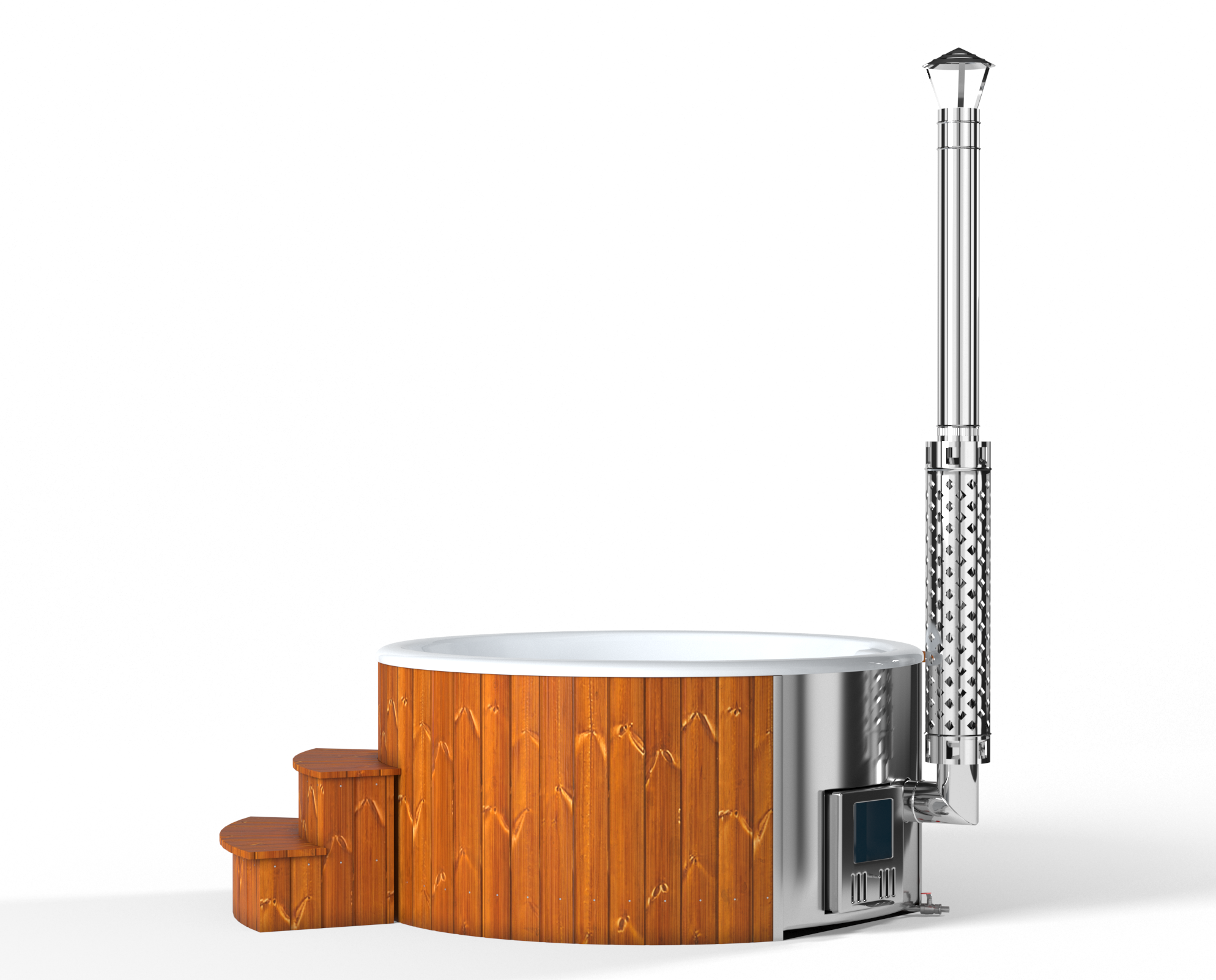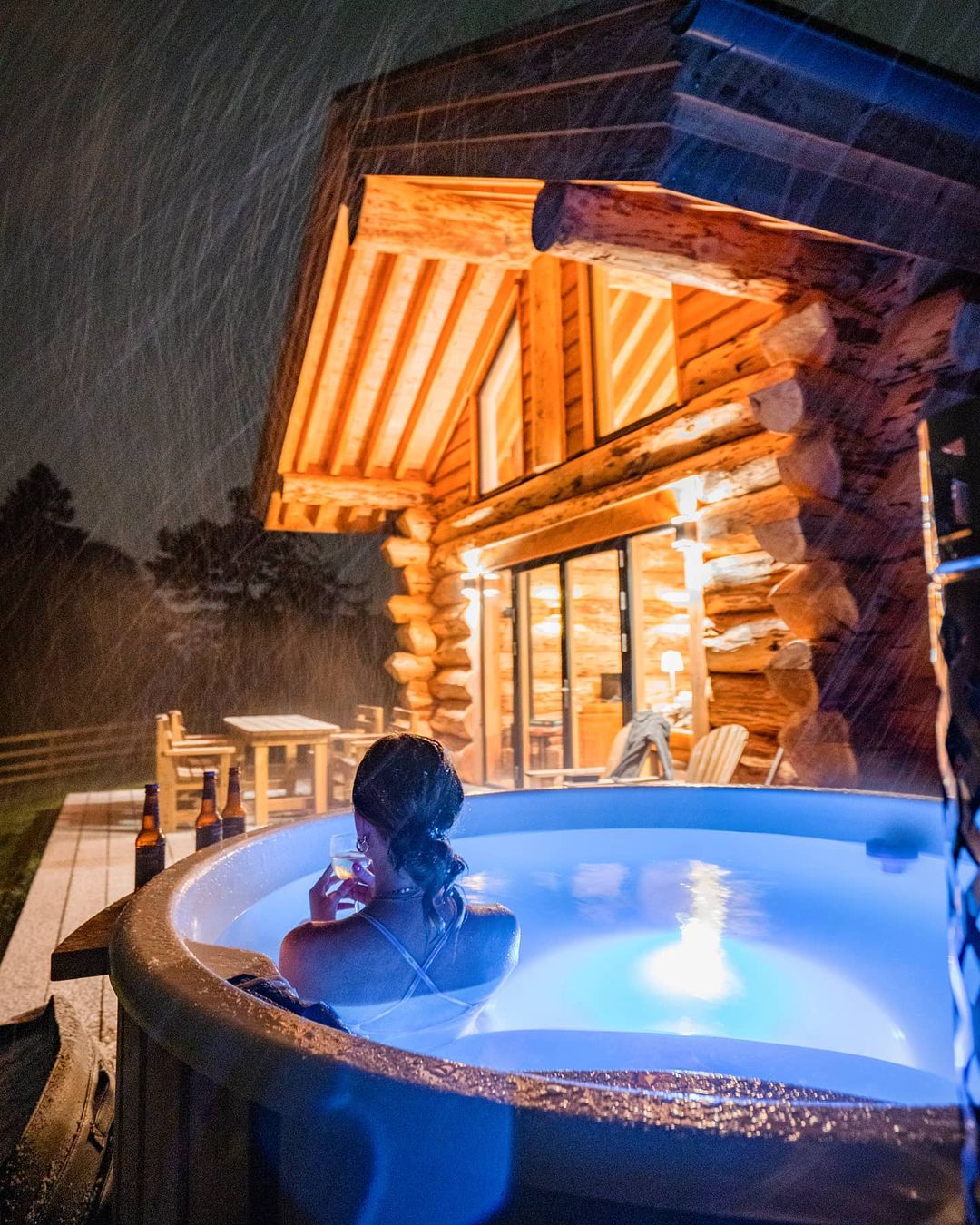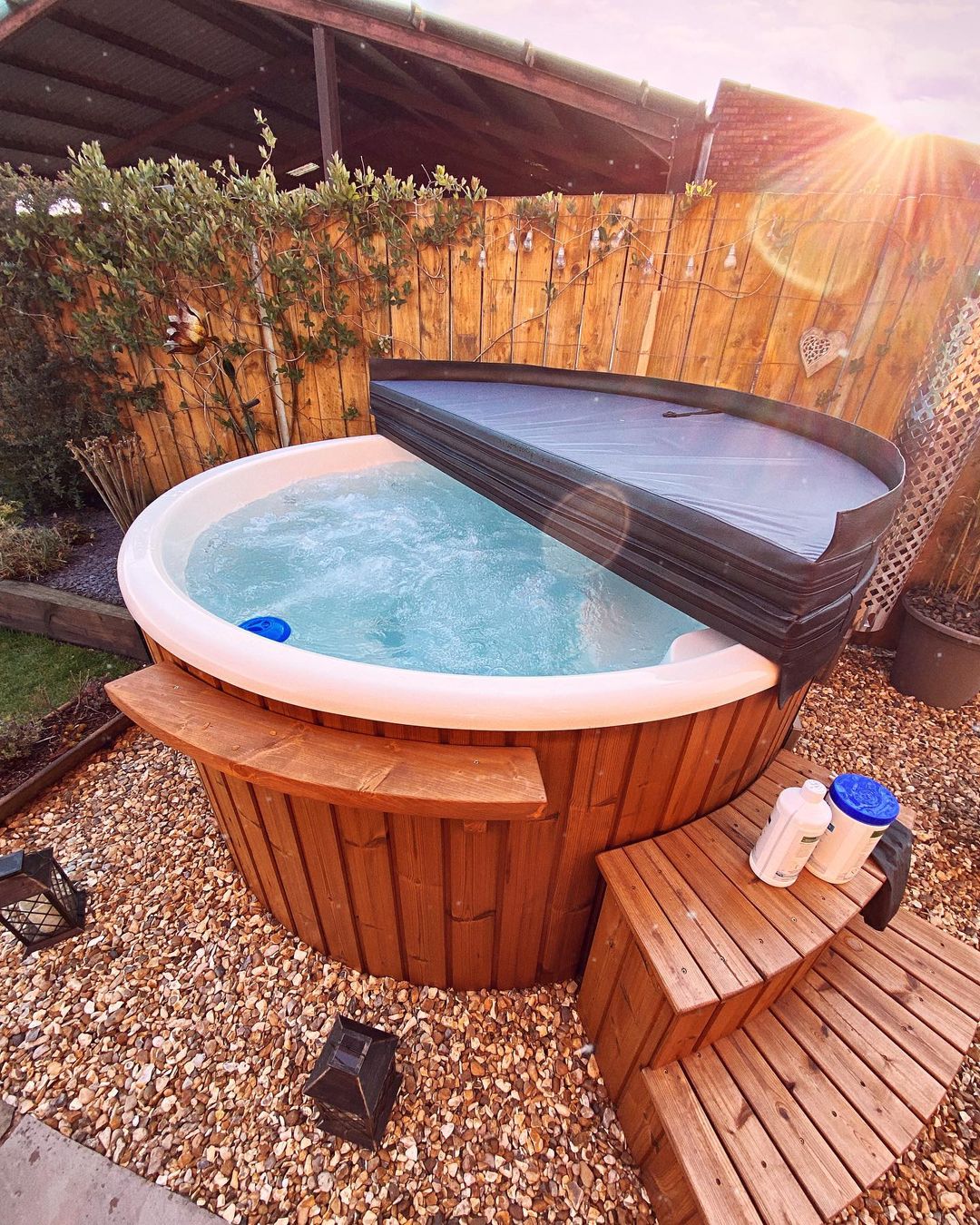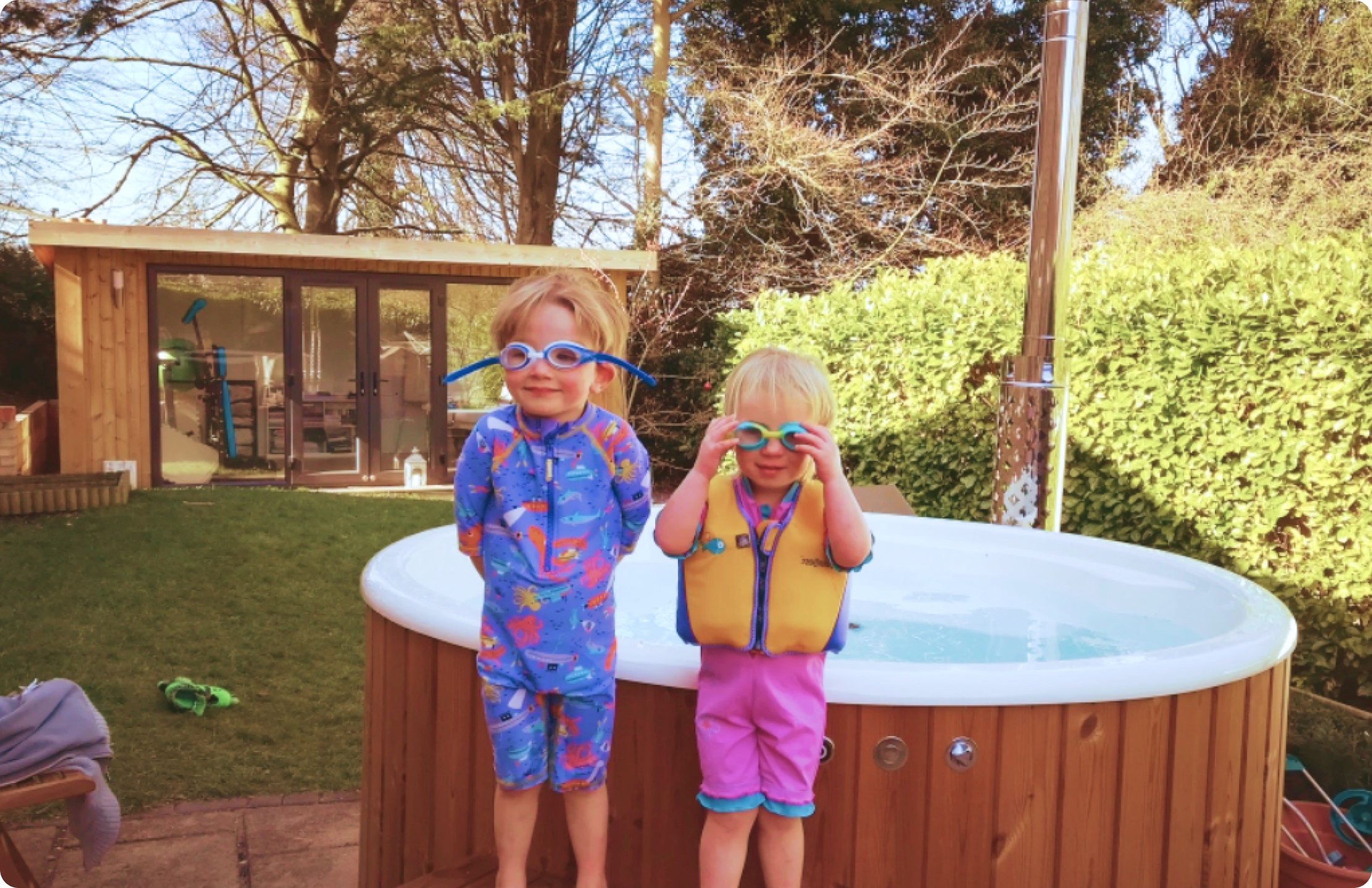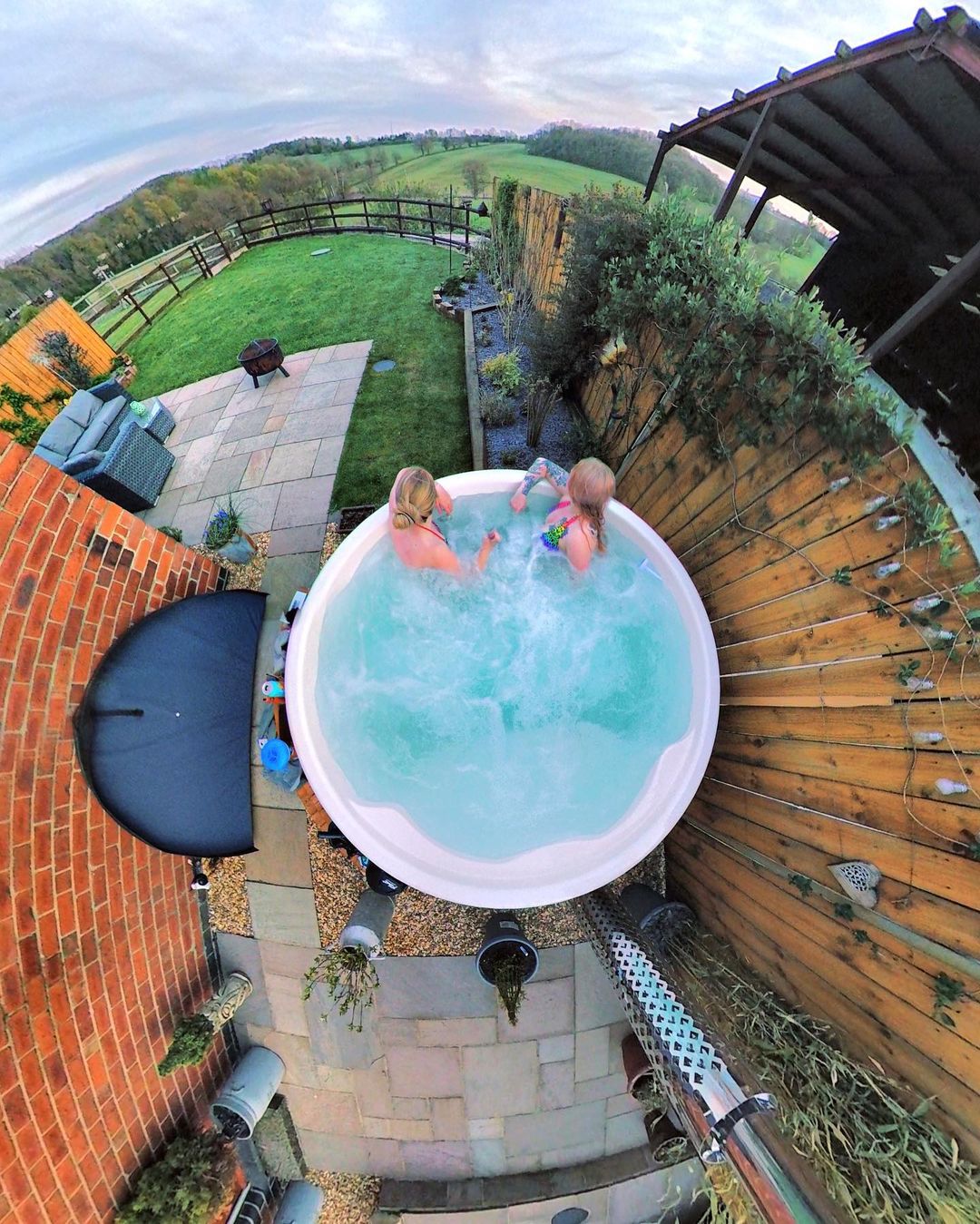 NOW from
£

3,999.00
Save 20%
Split the cost with
From £499.87 p/m, 0% credit
Ready to ship in 1 - 3 weeks
Nationwide UK Delivery
100% Secure transaction
Deluxe Off-Grid Package
---
Enjoy your own place of peace with this stunning tub, built with relaxation in mind. Scandinavian thermowood meets an interior shaped for comfort, creating a luxury centrepiece you'll never want to leave.
Specifications
Capacity

Fits 6-8 adults

Height

43 inches (1100 mm)

External diameter

78,7 inches (2000 mm)

Internal width

70,9 inches (1800 mm)

Depth

33,5 inches (850 mm)

Chimney height

106,3 x 114,2 inches (2,7 – 2,9 m) measured from the ground up

Package weight

418,8 lbs (190 kg)

Water volume

317 gallons (1200 l)

Heating time

Summer ± 1.5 hrs, Winter ± 2.5 hrs

Heater fuel

Softwood/Hardwood

Main heater material

Stainless steel (304 grade)
Tub & Heater
Deluxe Fibreglass Hot Tub

(£2,999 value)

External integrated heater

(£525 value)

Stainless steel chimney with a heat guard

(£125 value)

304 steel grade upgrade

(£210 value)
Interior & Exterior
Thermowood exterior cladding

(£265 value)

Wood treatment

(£55 value)

Insulated lid

(£425 value)

Stainless steel straps

(£125 value)
Accessories
1 x mini bar / drink holder

(£55 value)

High-flow drain tap

(£70 value)

Stirring paddle

(£55 value)

Wide bespoke steps

(£210 value)