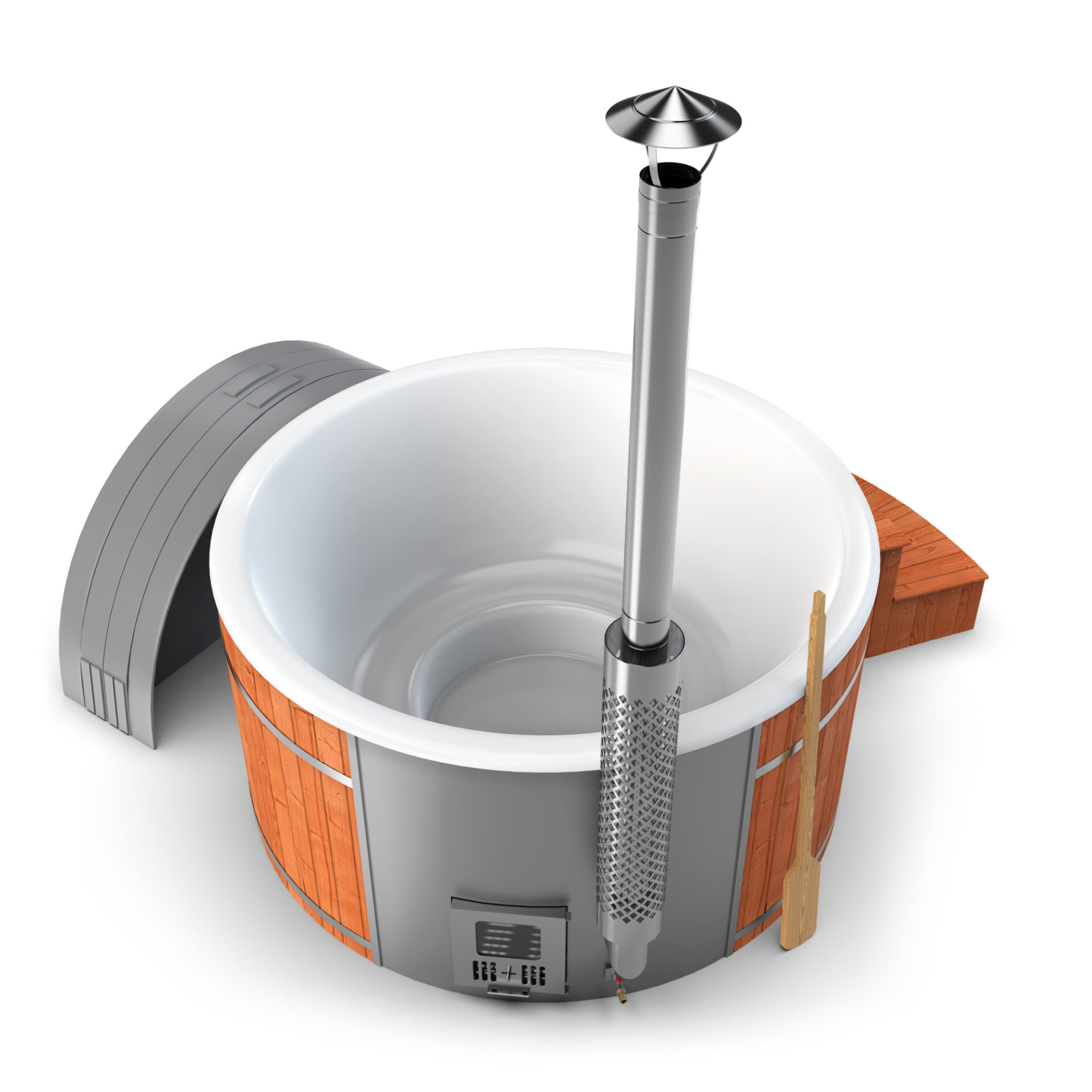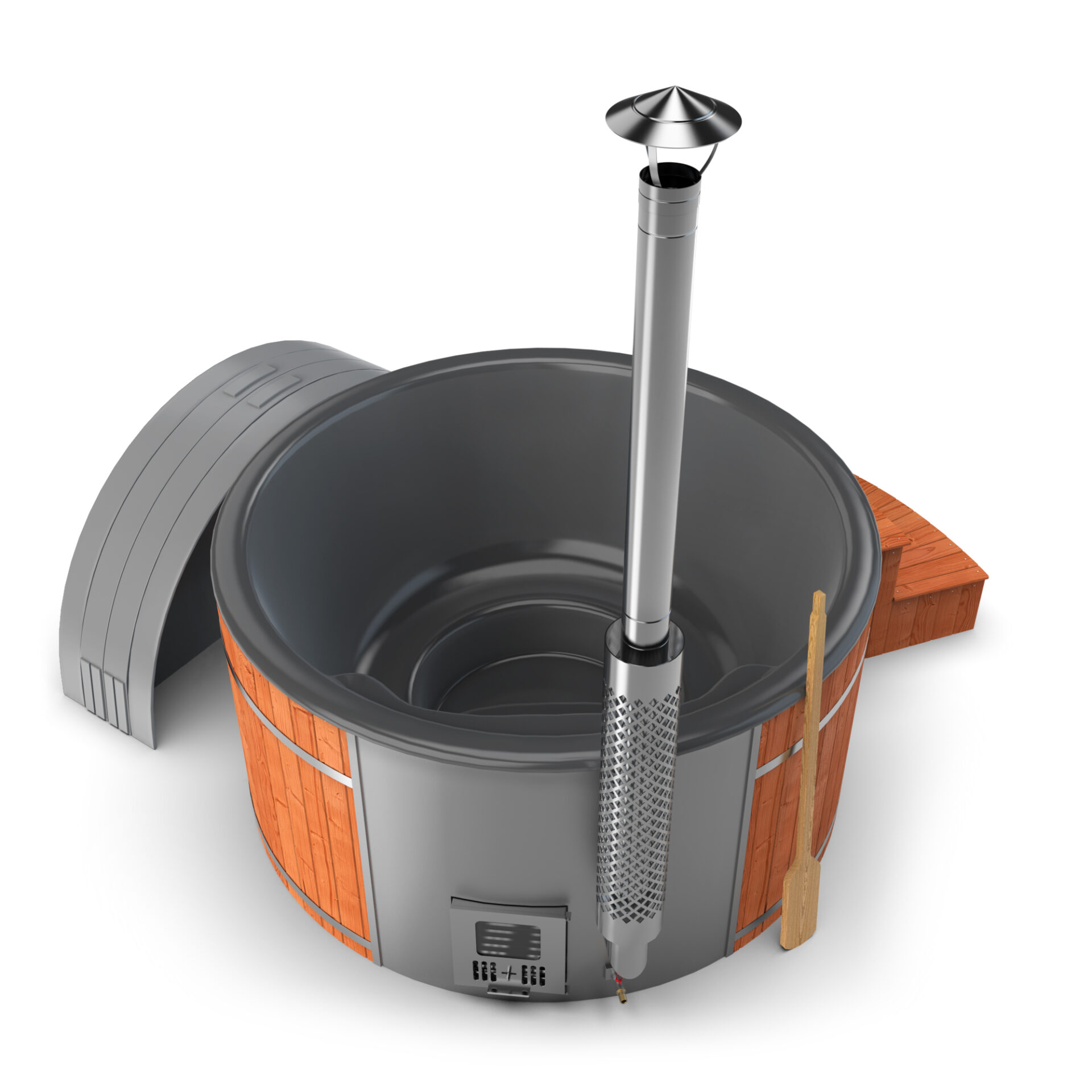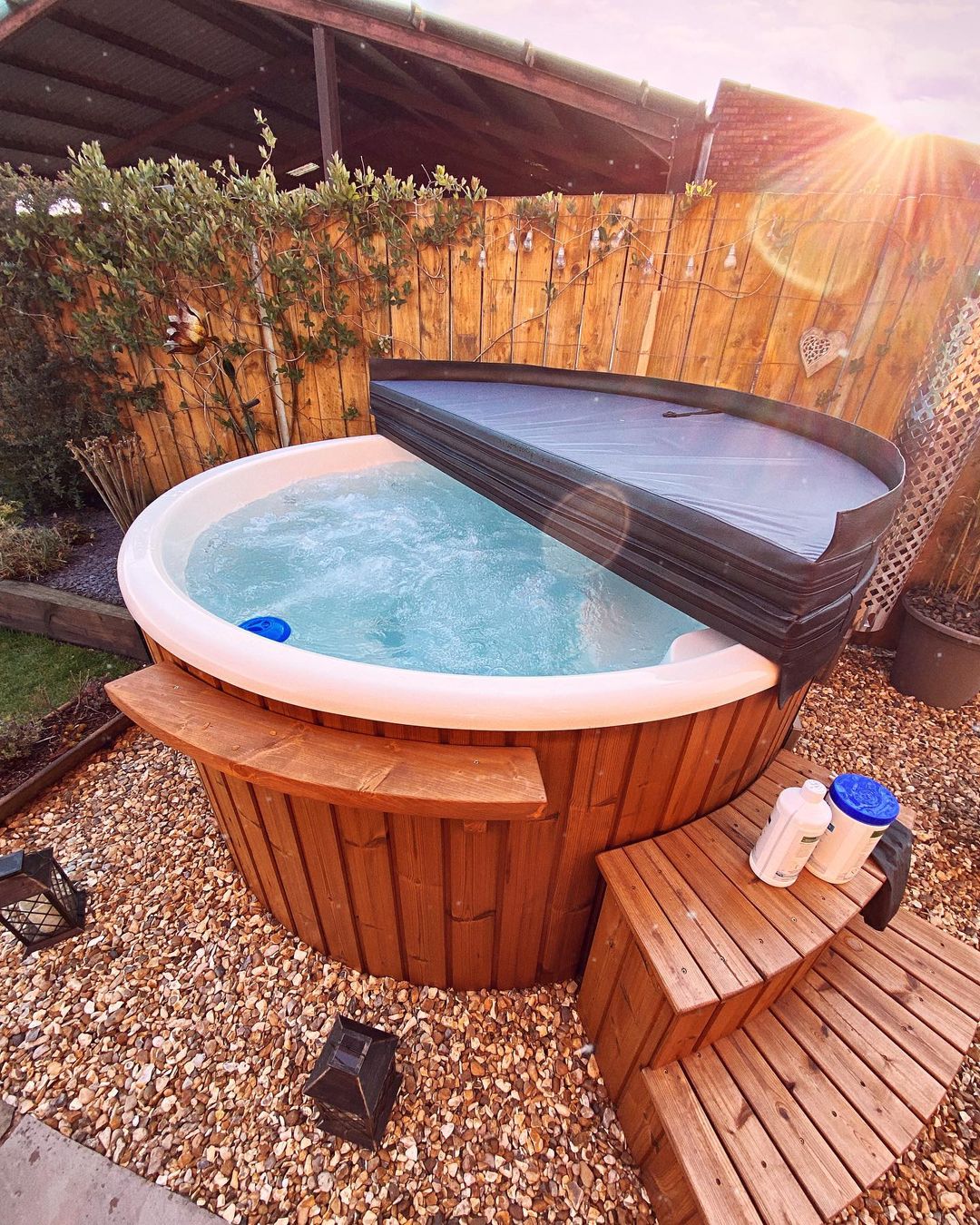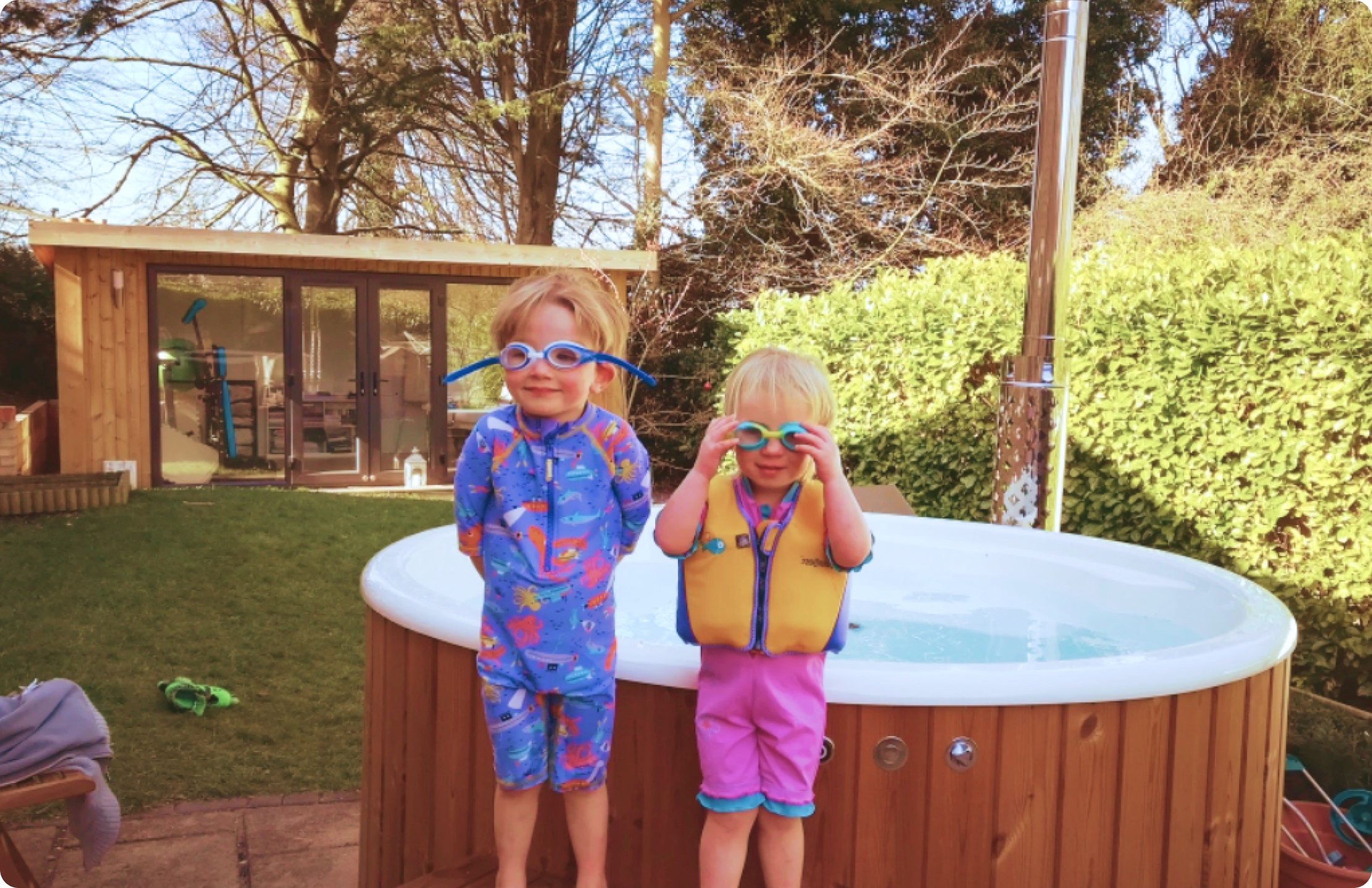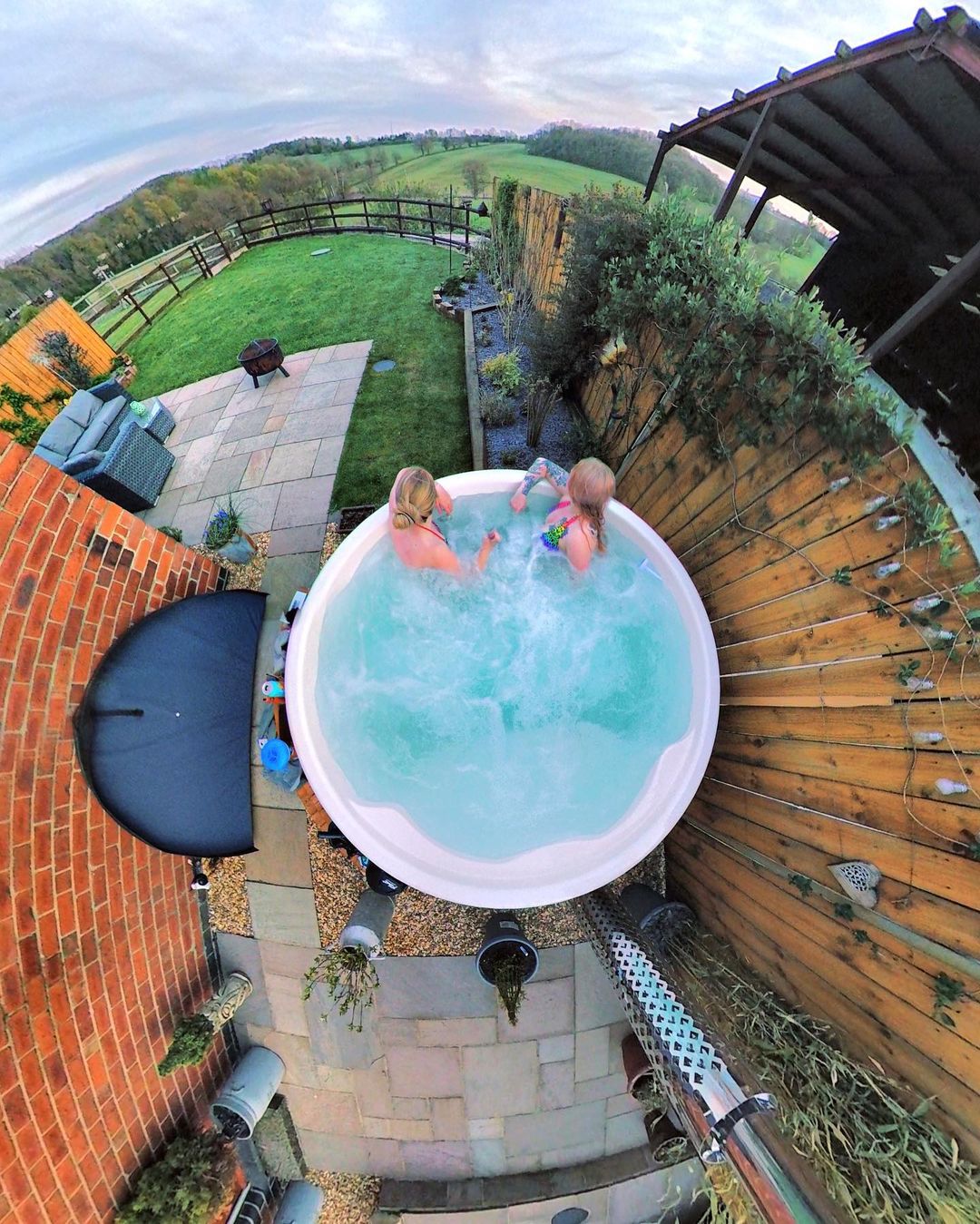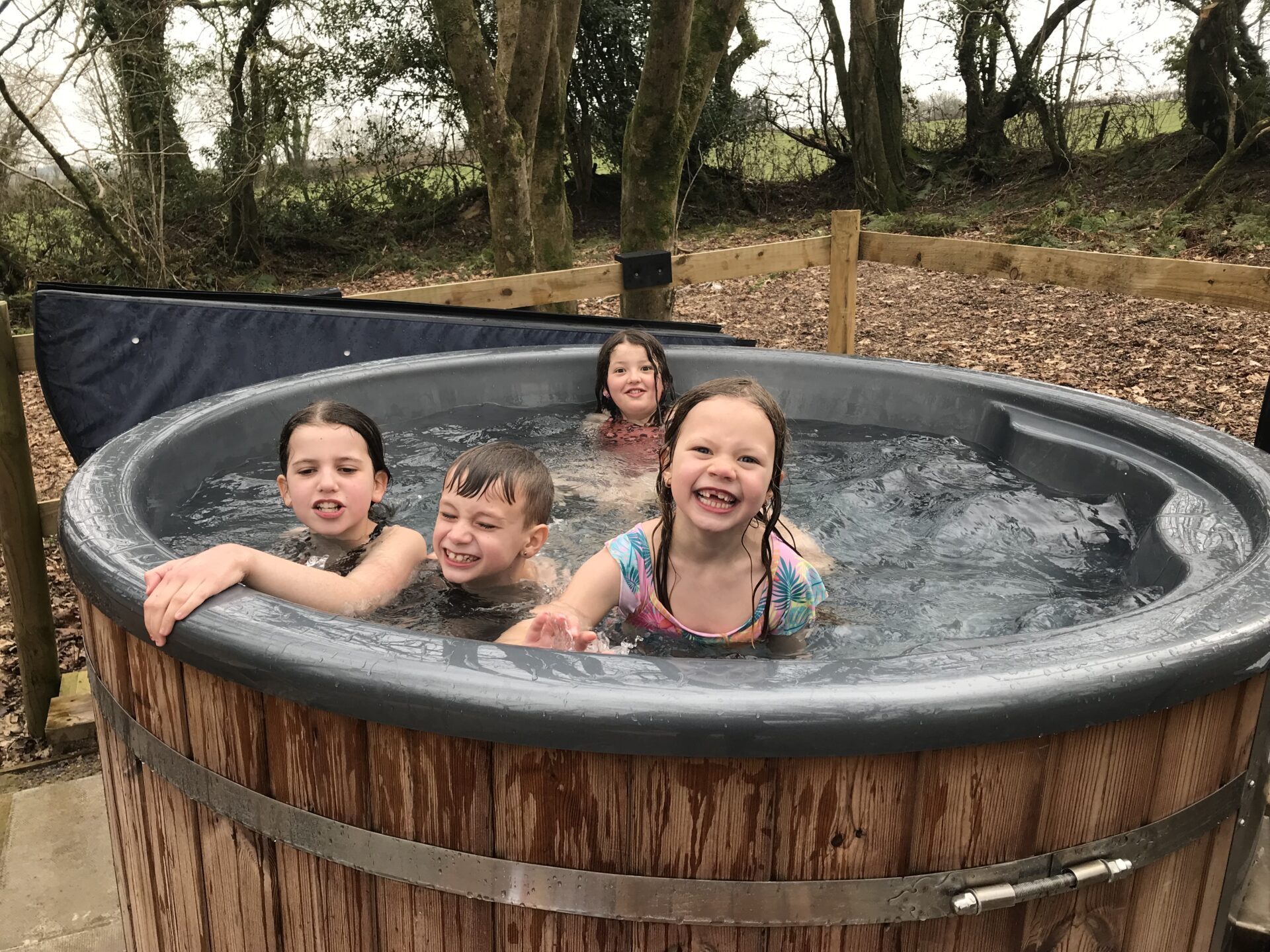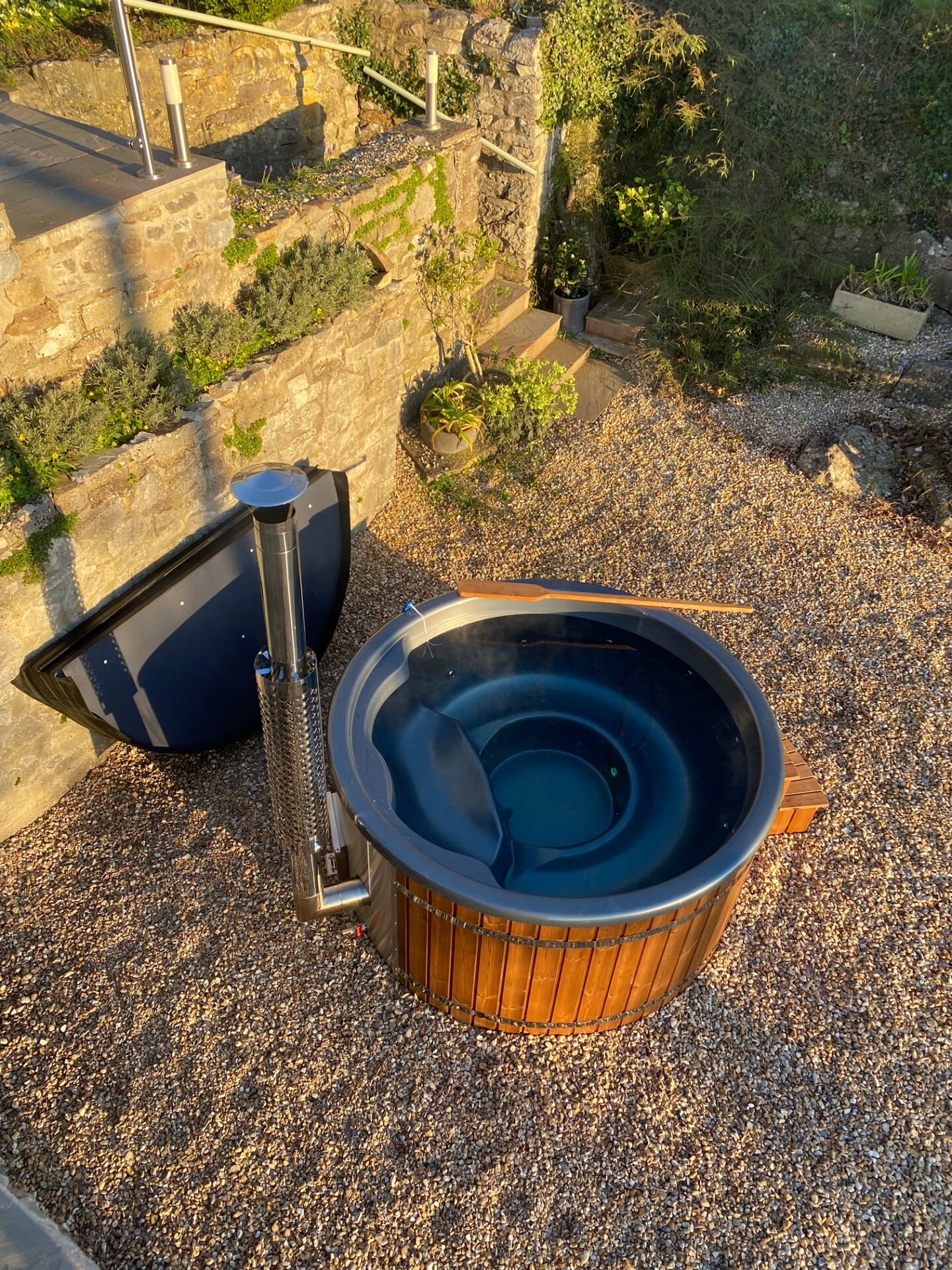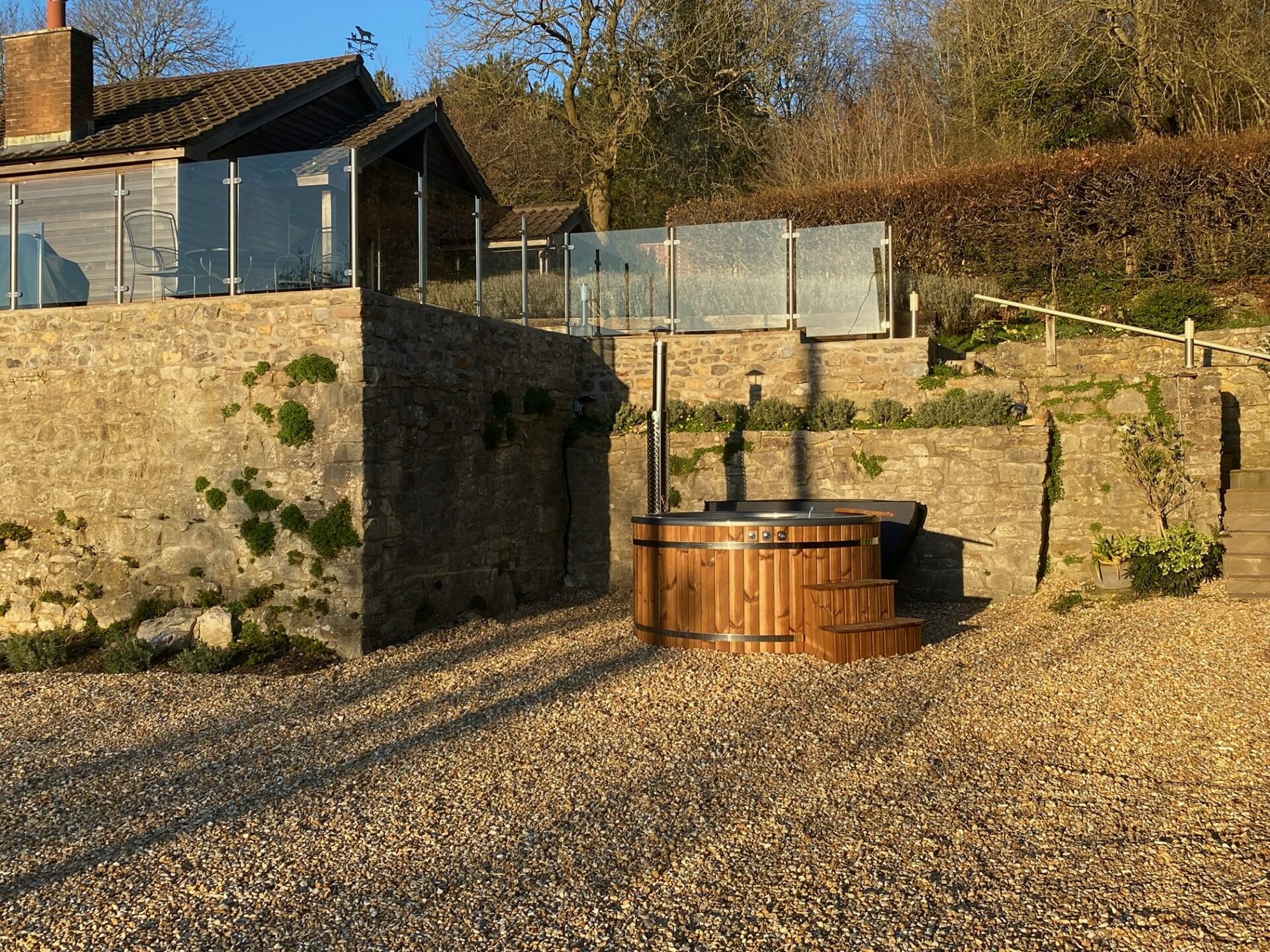 Off-Grid Acrylic Hot Tub
The Deluxe Off Grid Package is the perfect union of modern convenience and an age-old ritual of relaxation.  With our UK-first acrylic liner, integrated external stove and warm thermowood exterior cladding, this package delivers a tub that's built to last as long as the countryside it nestles into.  
Thermowood exterior cladding with wood treatment
External integrated heater
304 steel grade upgrade
No need for electricity
Split the cost with
From £562.5 p/m, 0% credit
Ready to ship in 1 - 3 weeks
Nationwide UK Delivery
100% Secure transaction
Off-Grid Acrylic Hot Tub
---
Enjoy your own place of peace with this stunning tub, built with relaxation in mind. Scandinavian thermowood meets an interior shaped for comfort, creating a luxury centrepiece you'll never want to leave.
The comfort-moulded acrylic liner is robust and resistant to UV, chemicals, and accidental scratches, while the upgraded stove will deliver once-in-a-lifetime memories, again and again.  You only need logs and a hose to bring this tub to life, making it perfect for retreats off the beaten trail, or simply those who prefer a slower pace of life.
Specifications
Capacity

Fits 6-8 adults

Height

43 inches (1100 mm)

External diameter

78,7 inches (2000 mm)

Internal width

70,9 inches (1800 mm)

Depth

33,5 inches (850 mm)

Chimney height

106,3 x 114,2 inches (2,7 – 2,9 m) measured from the ground up

Package weight

418,8 lbs (190 kg)

Water volume

317 gallons (1200 l)

Heating time

Summer ± 1.5 hrs, Winter ± 2.5 hrs

Heater fuel

Softwood/Hardwood

Main heater material

Stainless steel (304 grade)
Tub & Heater
Deluxe Acrylic Hot Tub

(£2,999 value)

External integrated heater

(£525 value)

Stainless steel chimney with a heat guard

(£125 value)

304 steel grade upgrade

(£210 value)
Interior & Exterior
Thermowood exterior cladding

(£265 value)

Wood treatment

(£55 value)

Insulated lid

(£425 value)

Stainless steel straps

(£125 value)
Accessories
1 x mini bar / drink holder

(£55 value)

High-flow drain tap

(£70 value)

Stirring paddle

(£55 value)

Wide bespoke steps

(£210 value)