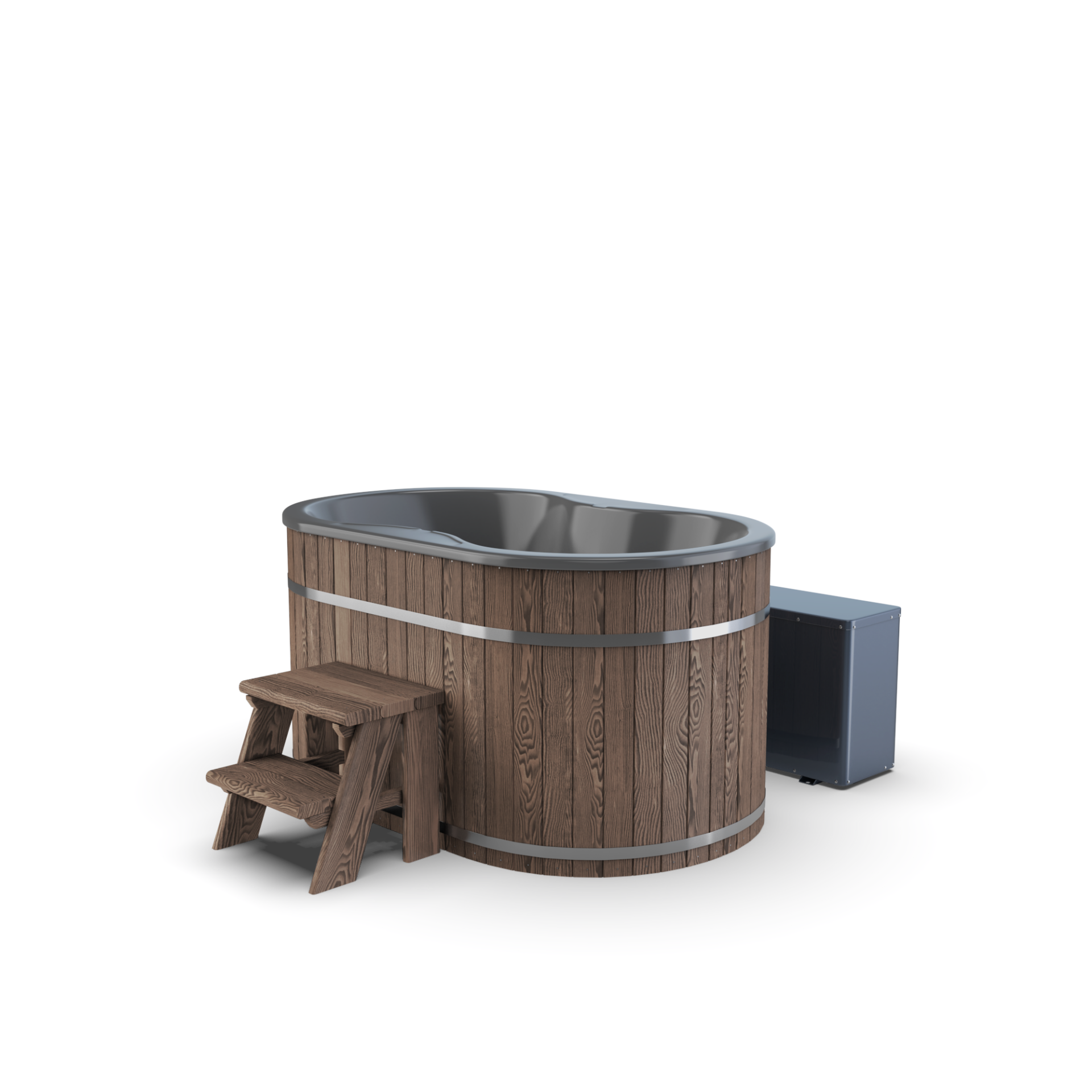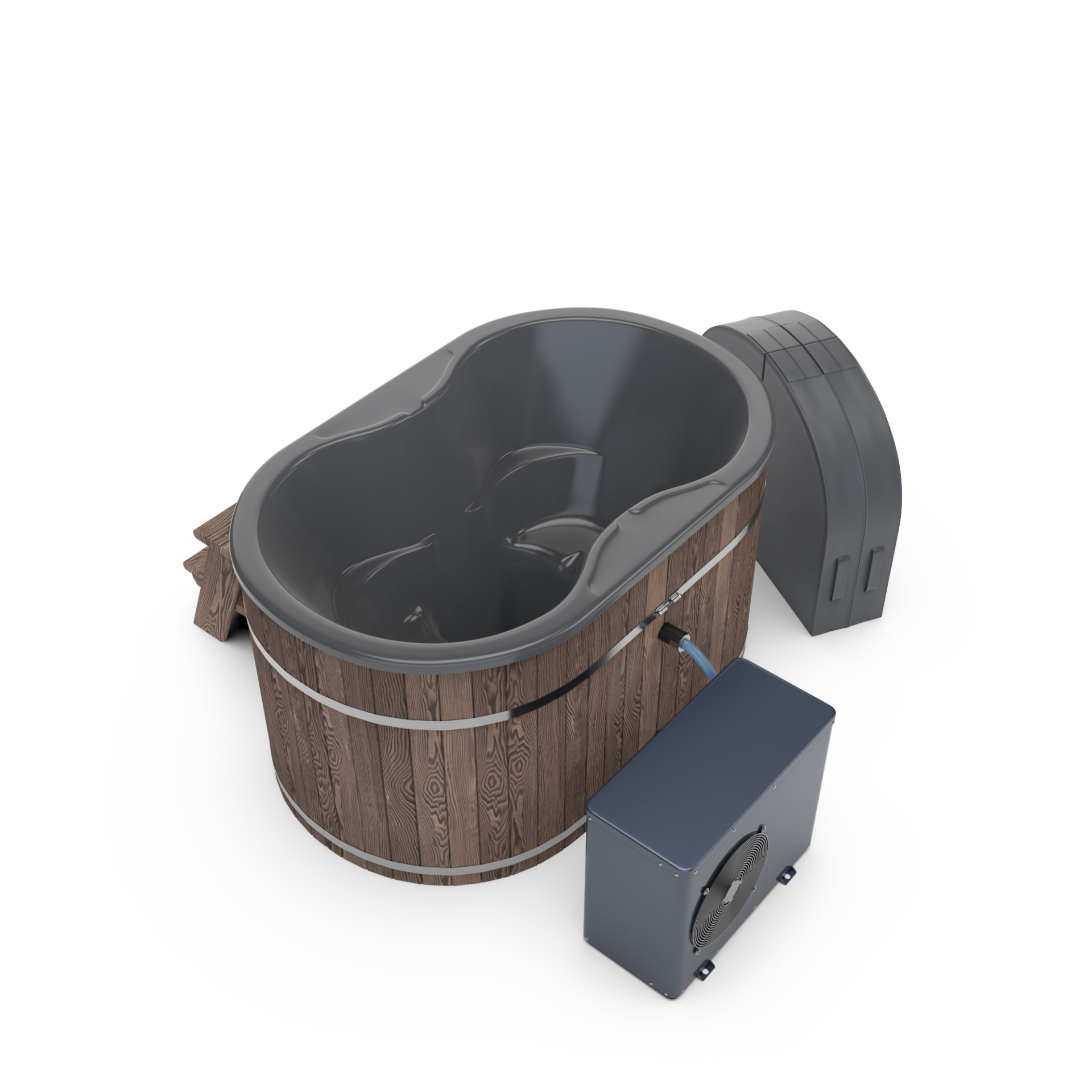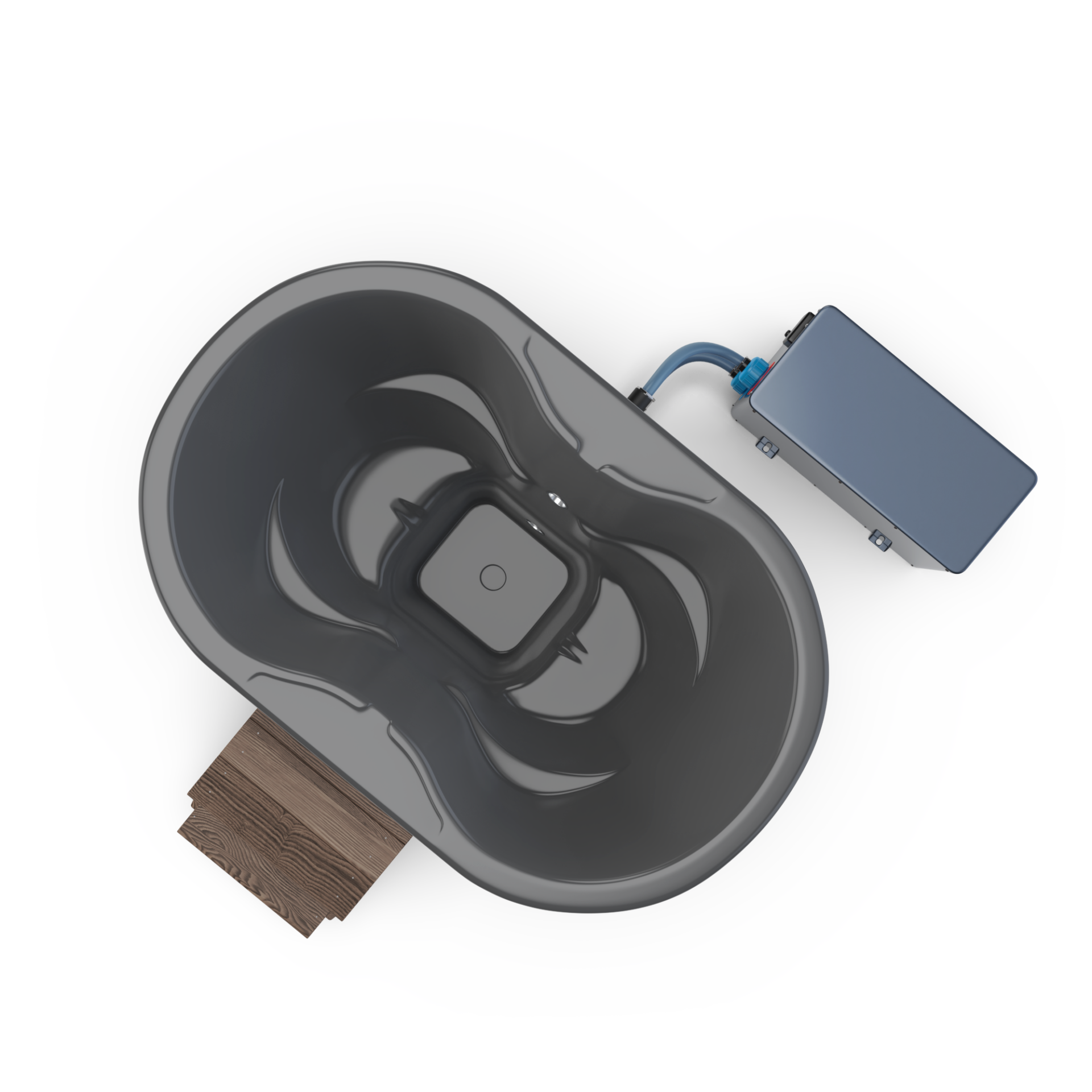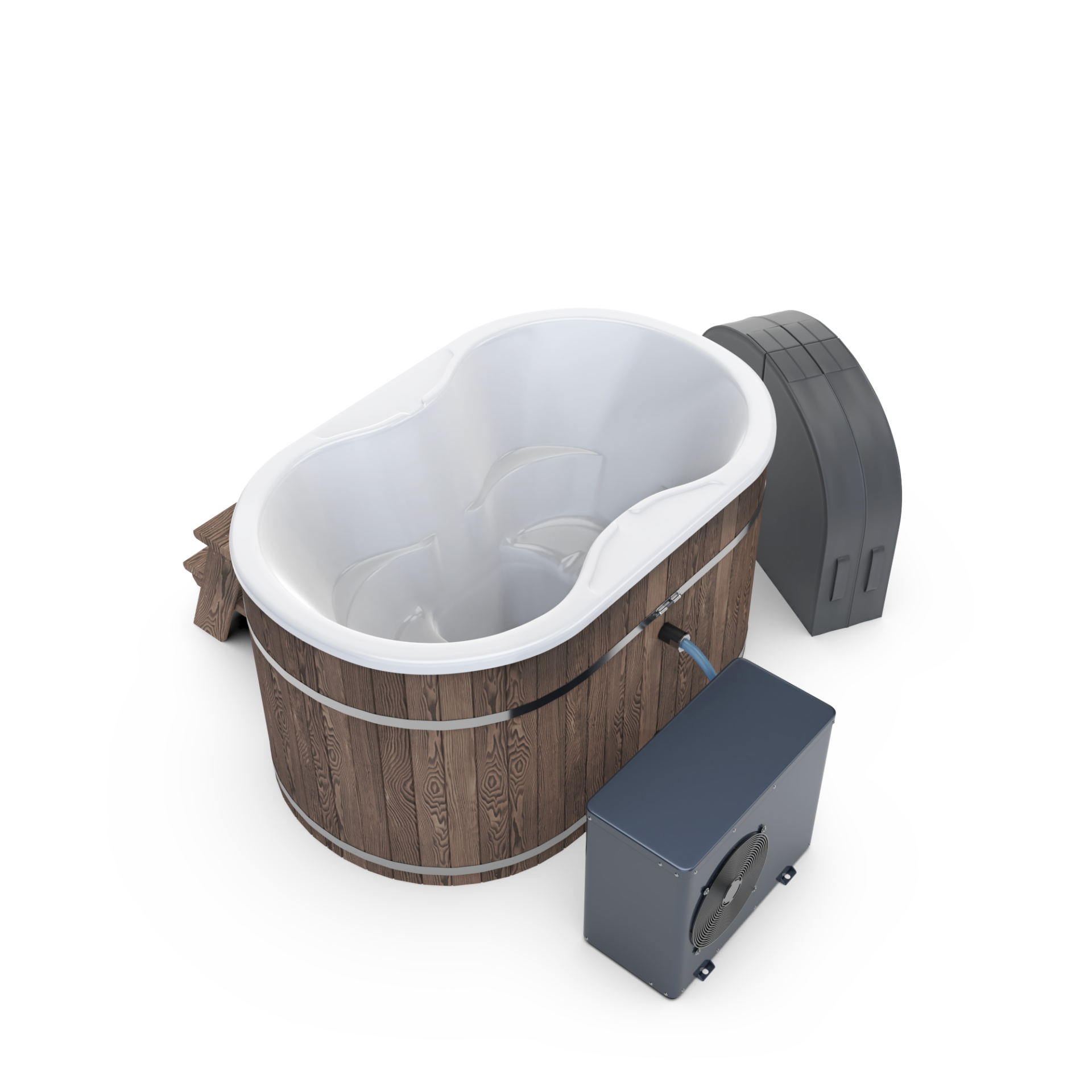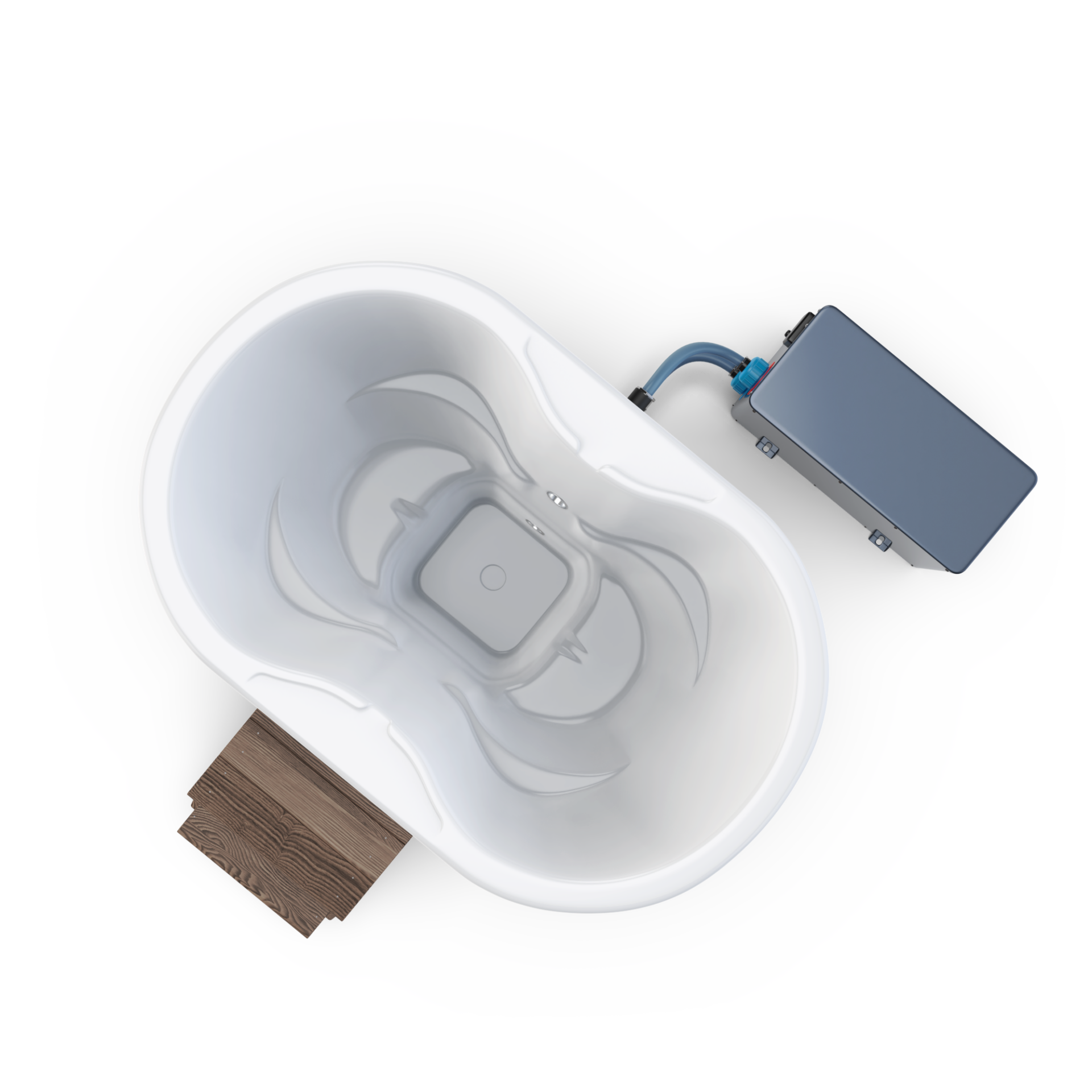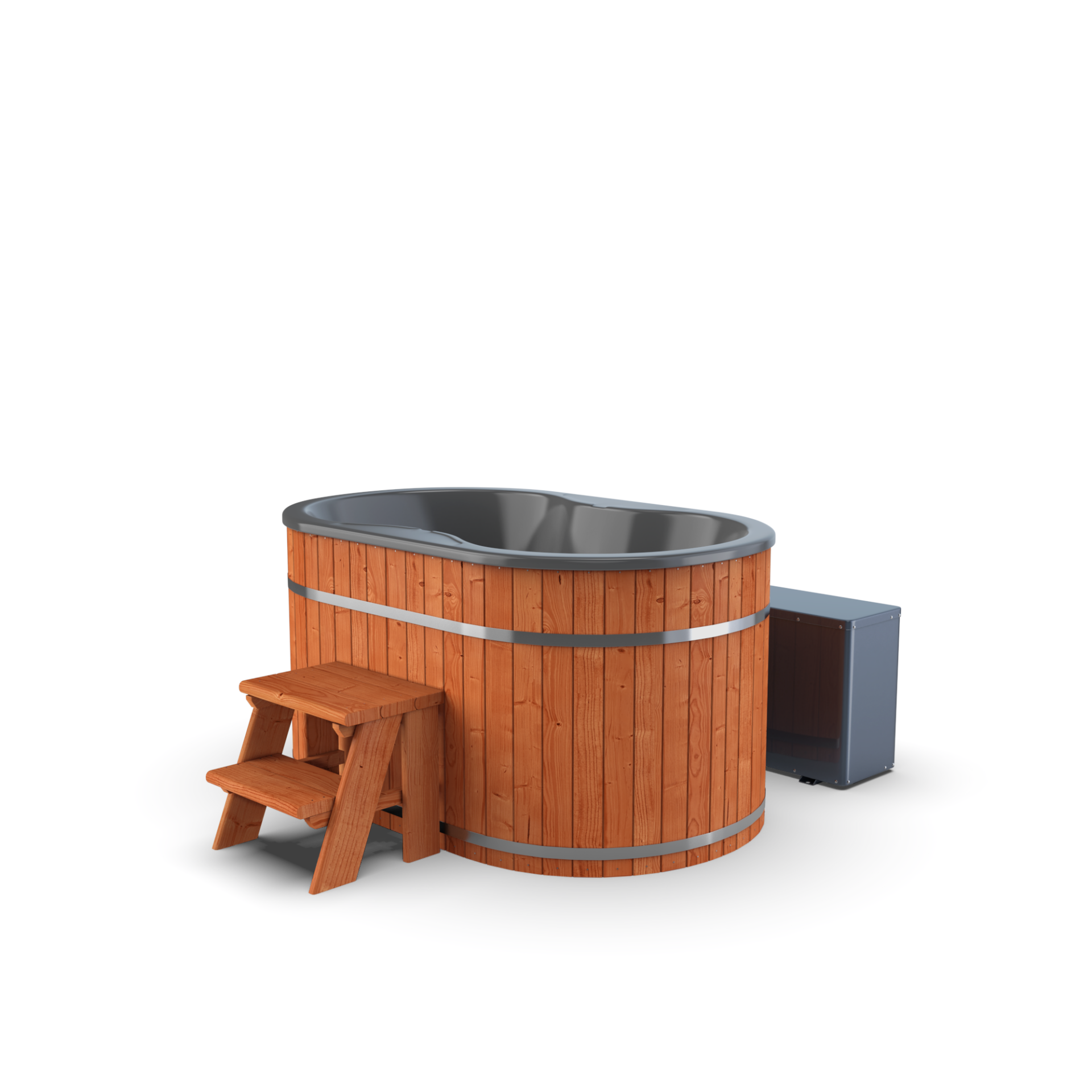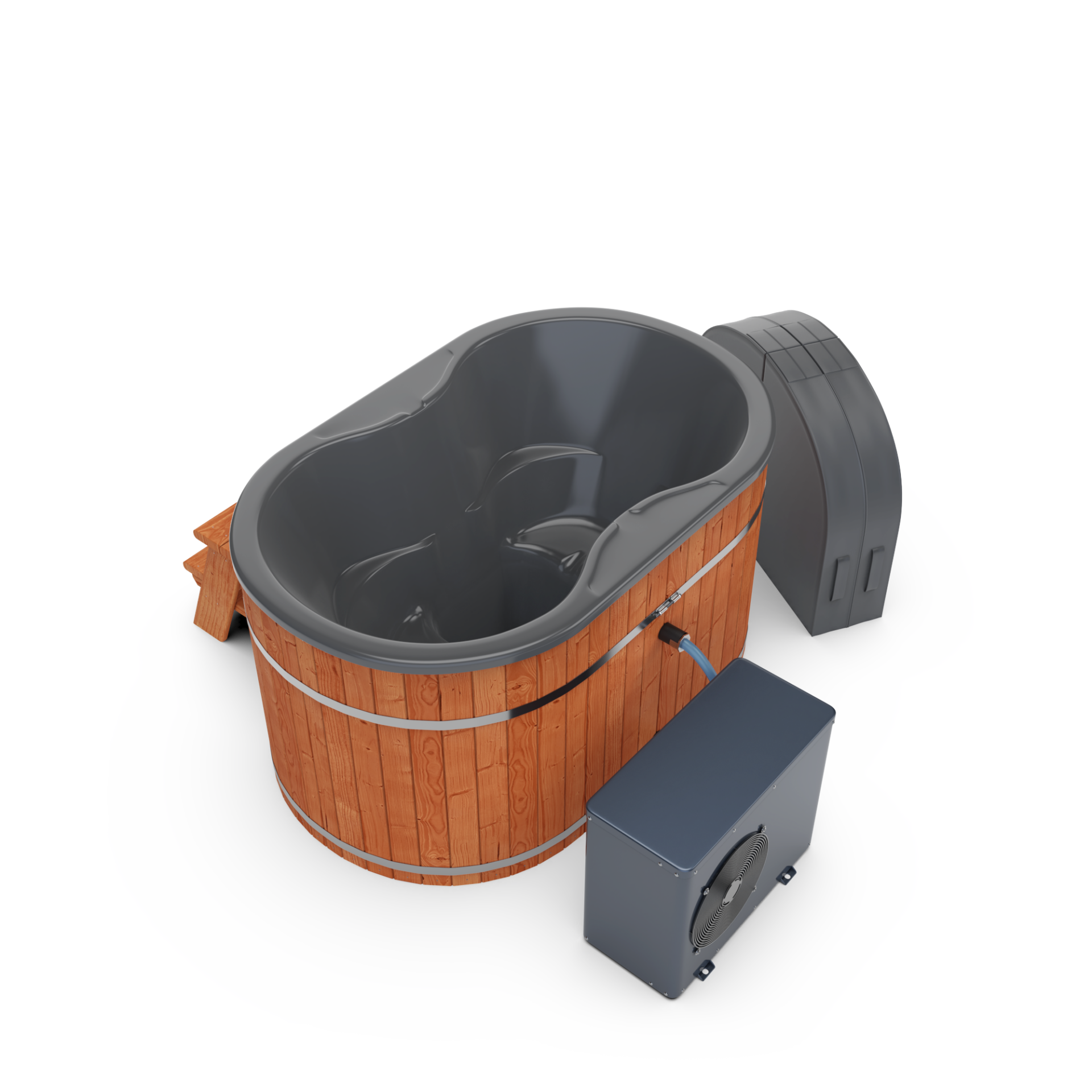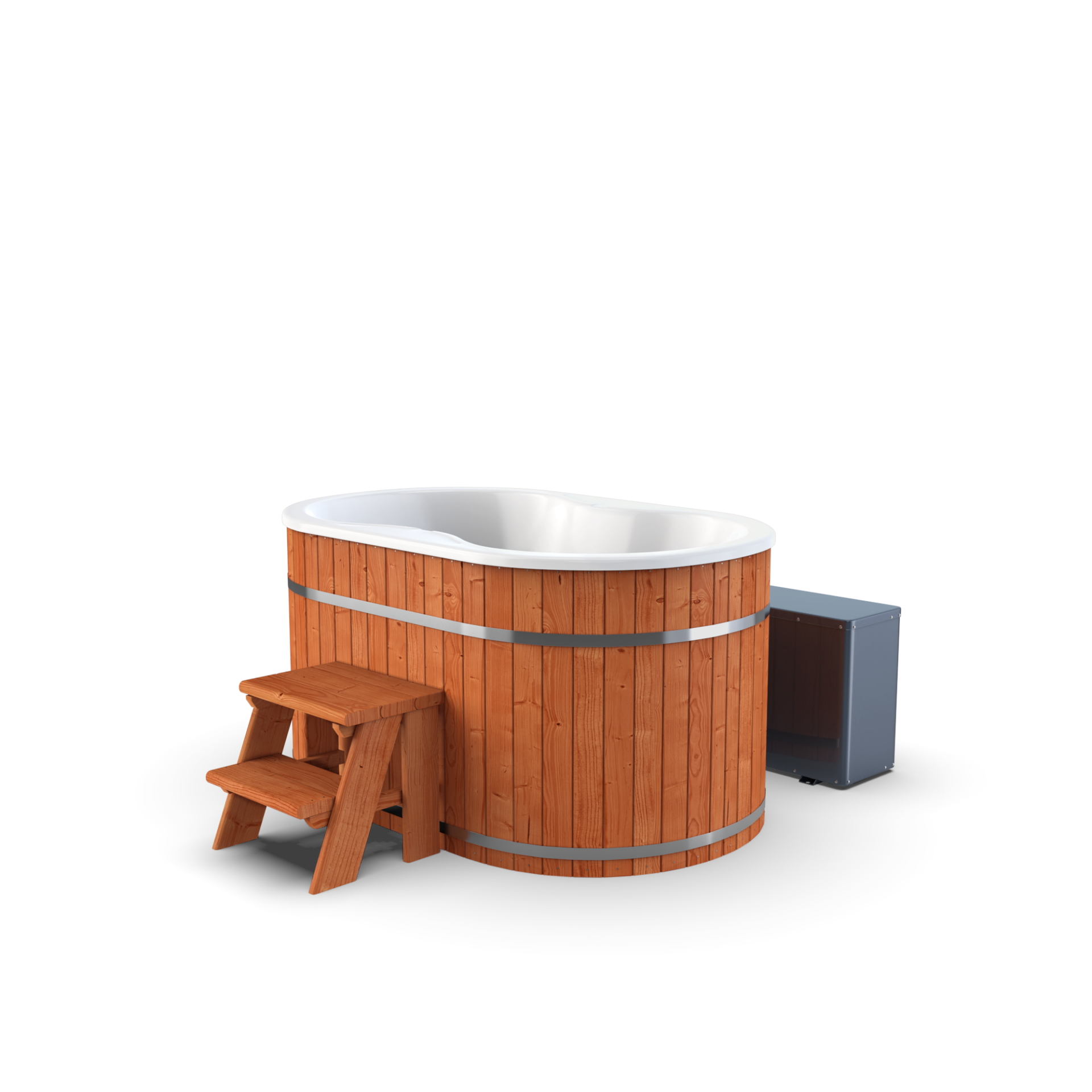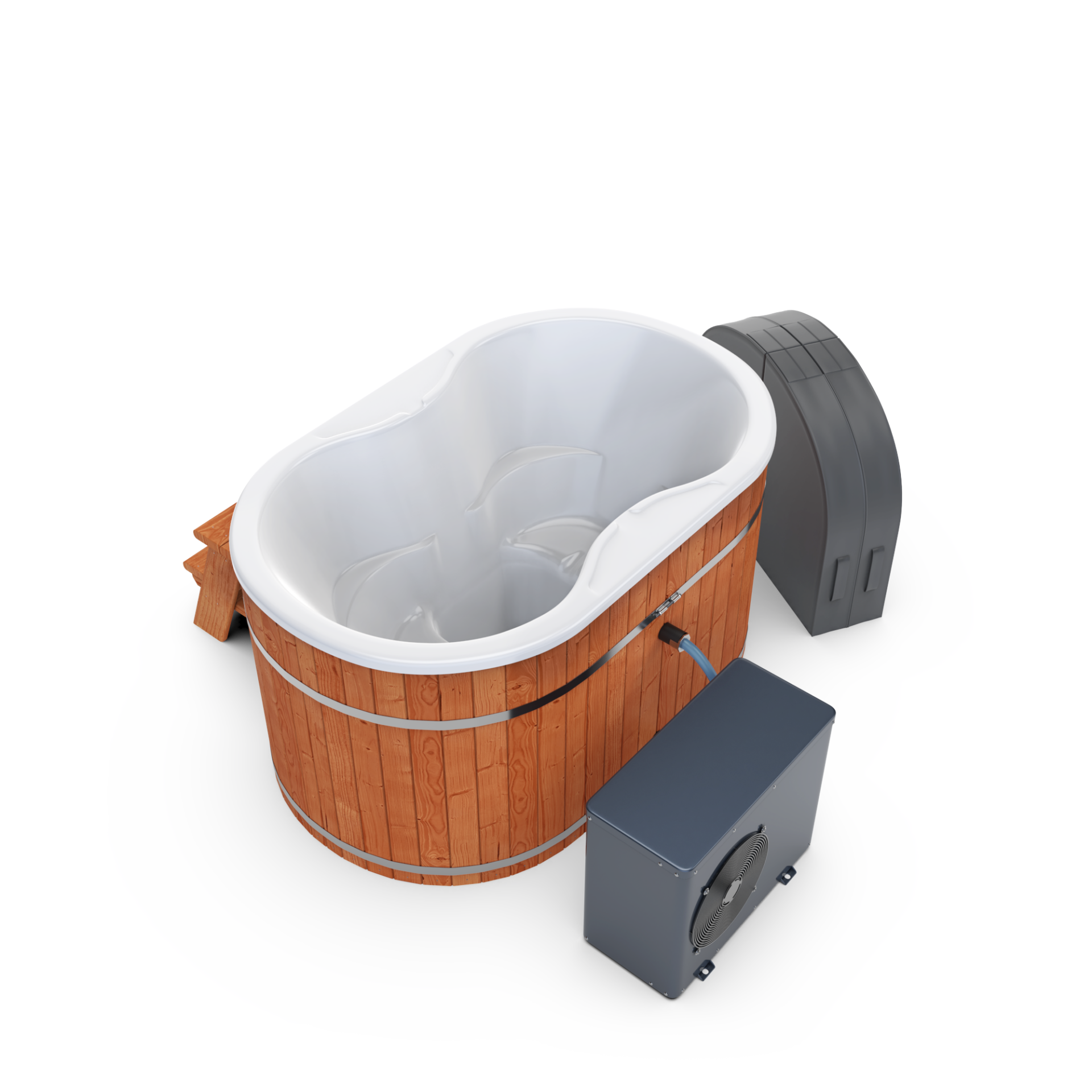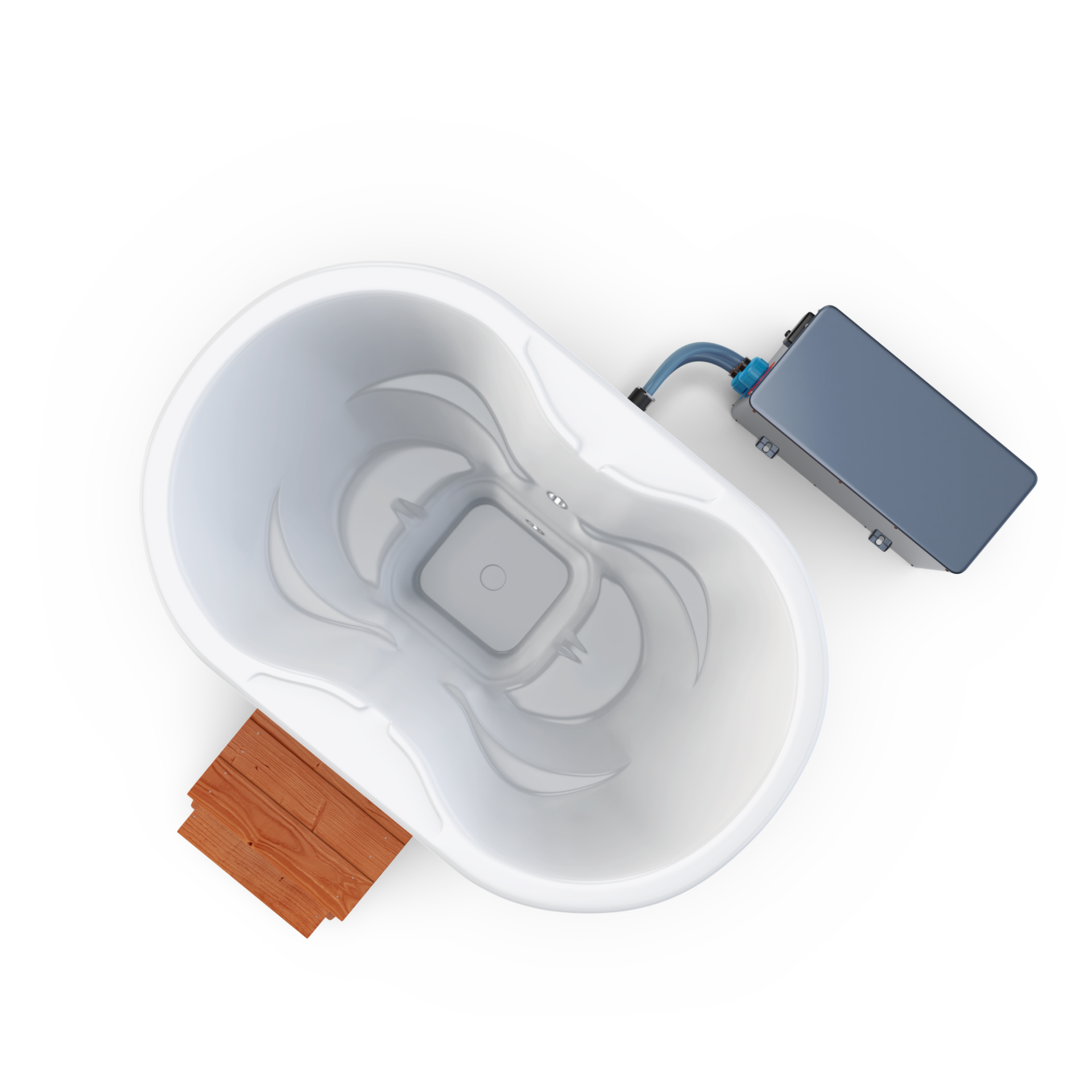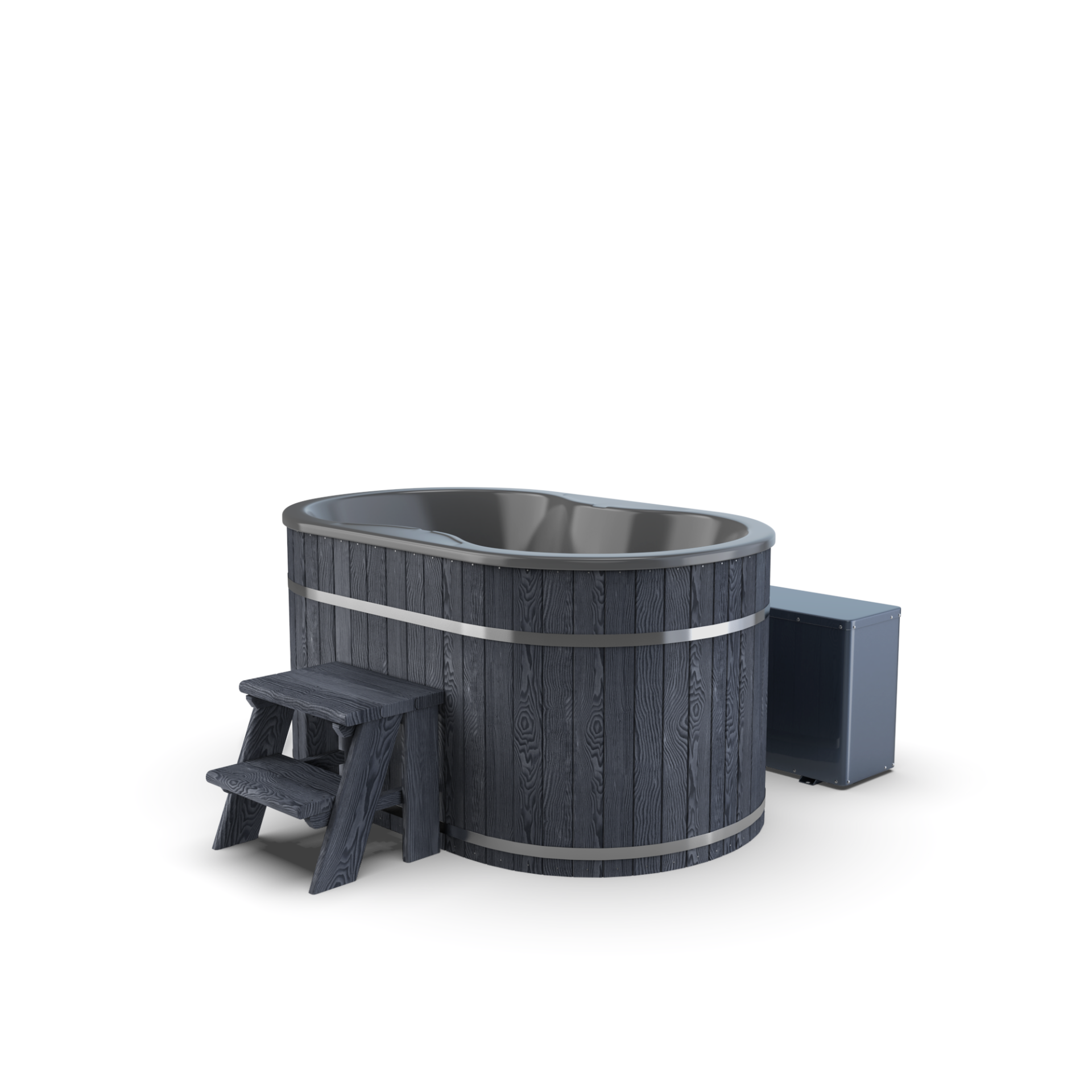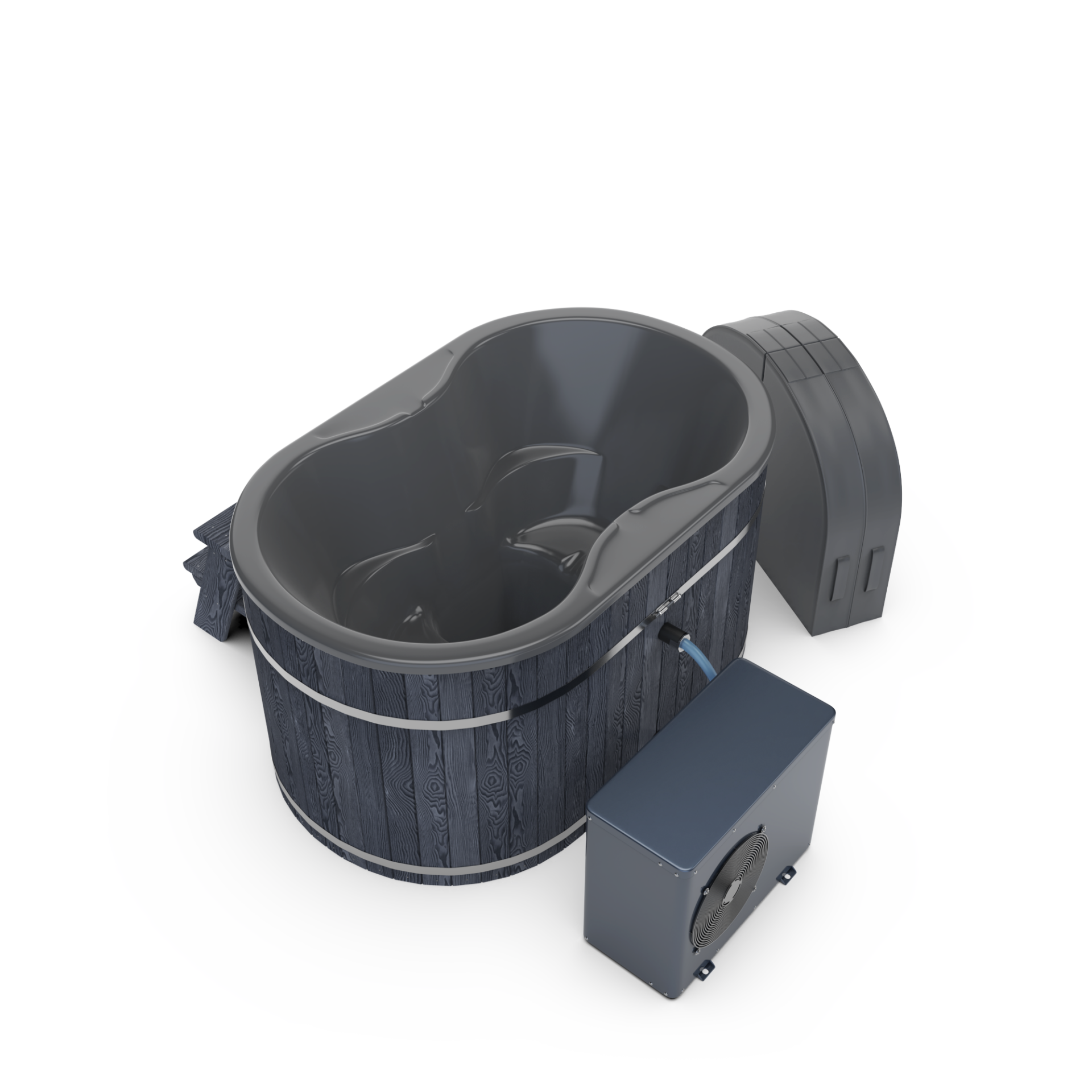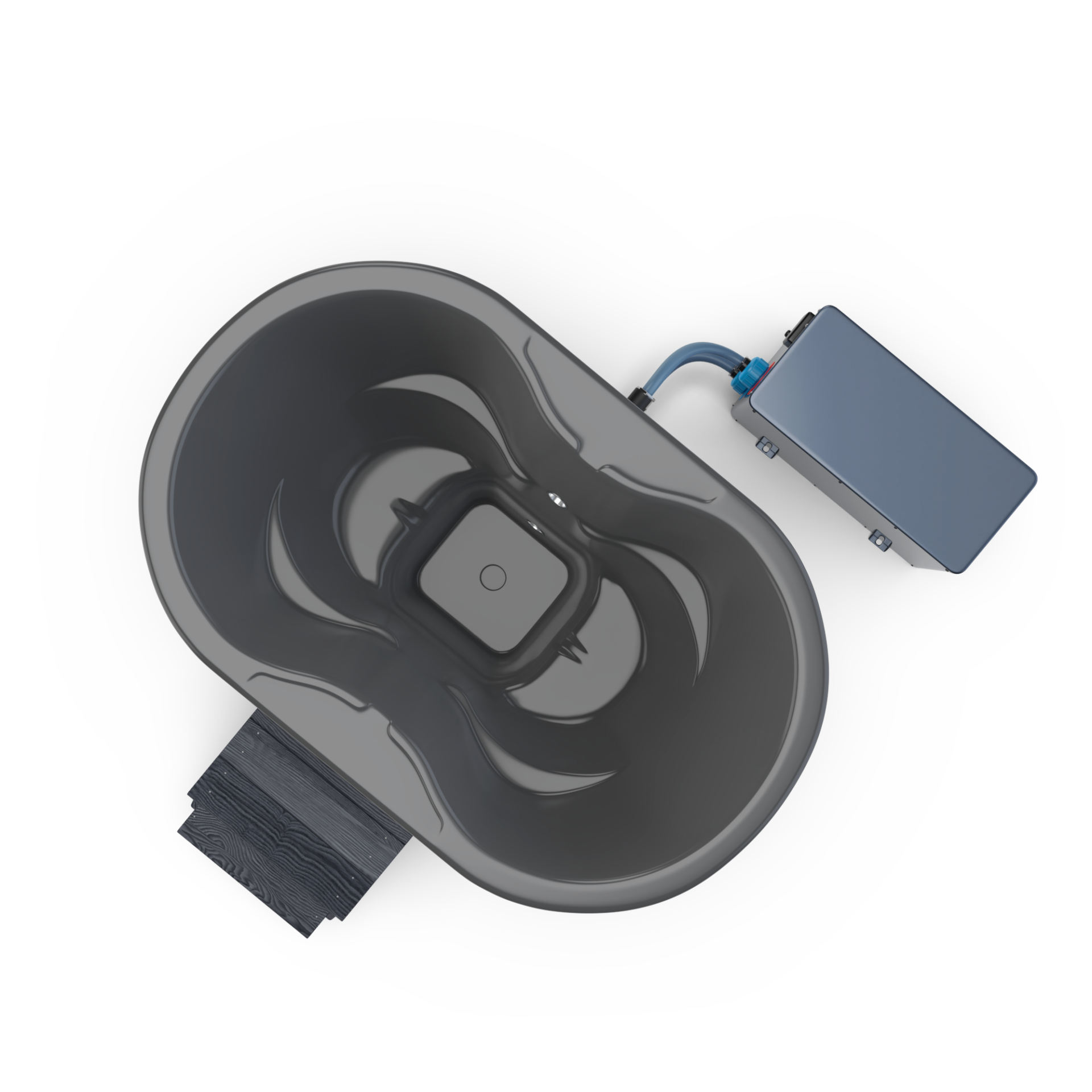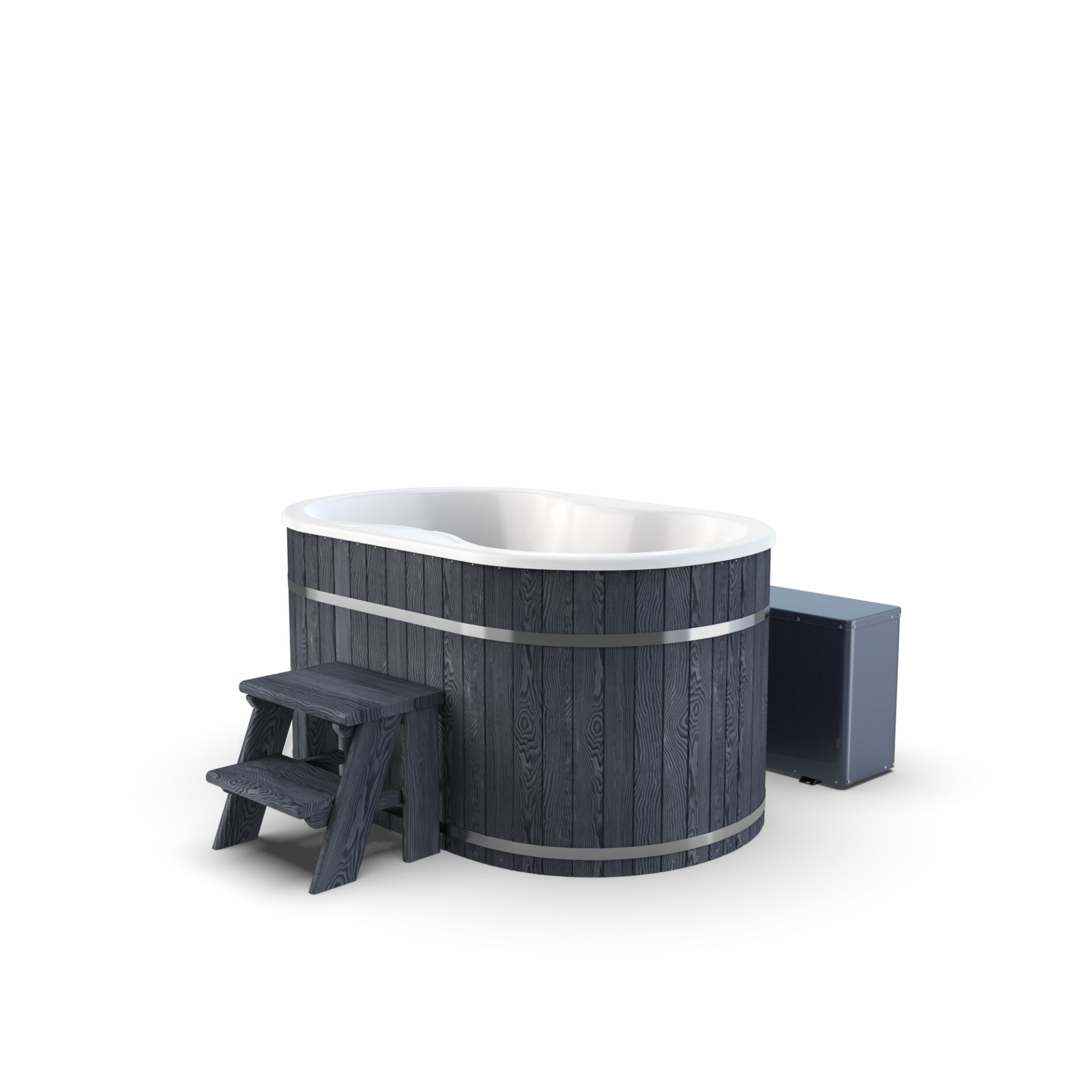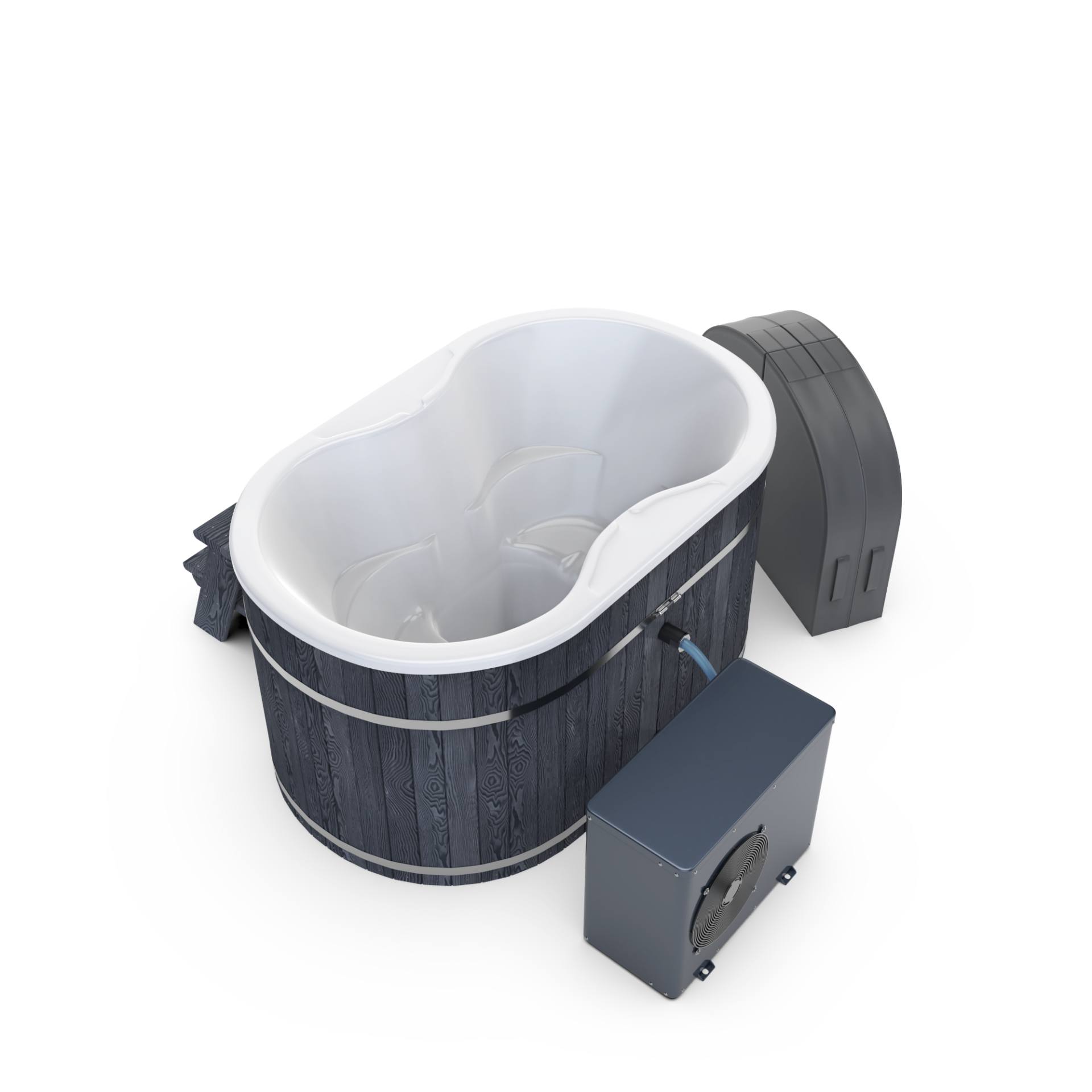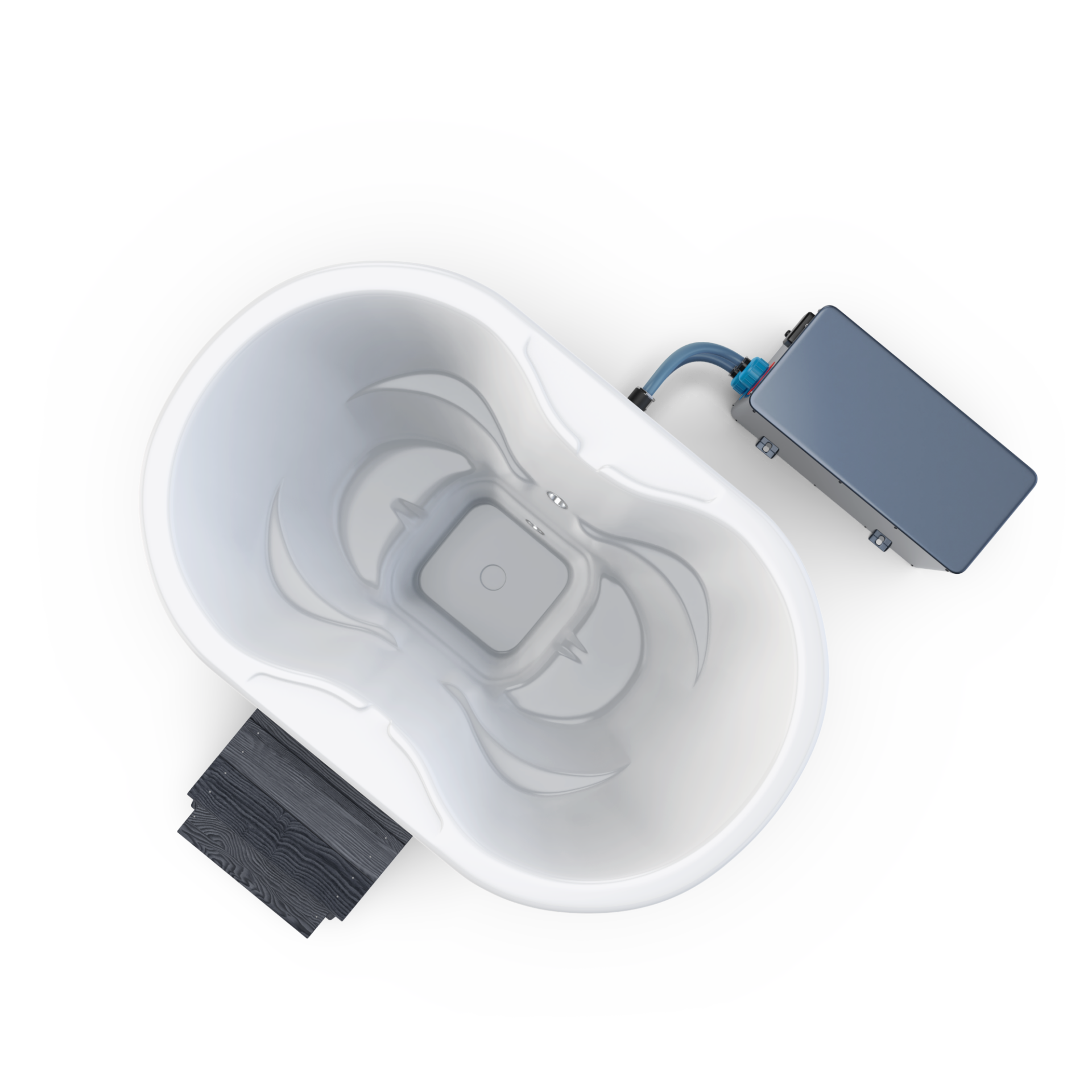 Ofuro Cold Plunge
Finance available - buy now, pay monthly with iDeal4Finance. Learn more.

In Stock! Ships in 1-3 days

Nationwide UK Delivery

Secure transaction
Key features
Azuro 5kW Heat Pump

Ergonomic acrylic liner

Wood treatment

Stainless steel straps

High flow drain tap

Wooden steps
Description
A timeless design inspired by Japanese soaking baths, Ofuro hot tubs are perfect for that secluded garden alcove or as a deep, relaxing bathtub.
Delivery
Royaltubs.co.uk supply and deliver to all of mainland Britain, including Scotland however the delivery price may vary depending on your location.
For more information, please visit our Delivery page.
Specifications and Measurements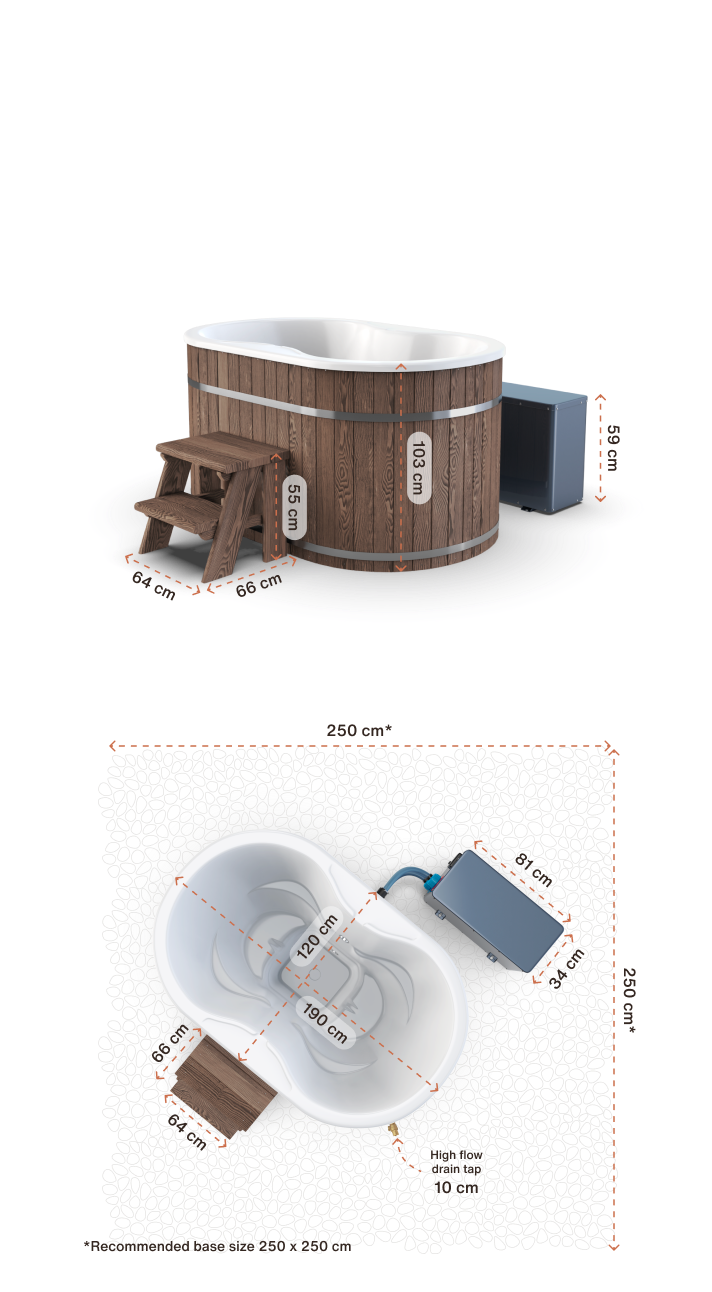 Dimensions
Height:
45 inches (103 cm)
External diameter:
74,8 inch (190 cm) x 47,2 (120 cm)
Water volume:
211,3 gallons (800 l)
Base Measurements
Recommended Minimum Width:
98,5 inches (2500mm)
Recommended Minimum Length:
98,5 inches (2500mm)
Package
Package weight:
418,8 lbs (190 kg)
Assembly & Instructions
All of the hot tub packages are delivered pre-assembled.
For specific instructions on how to assemble hot tub accessories, please refer to the Instructional Videos page.
Please refer to the User Manual page for instructions on using and maintaining the hot tub.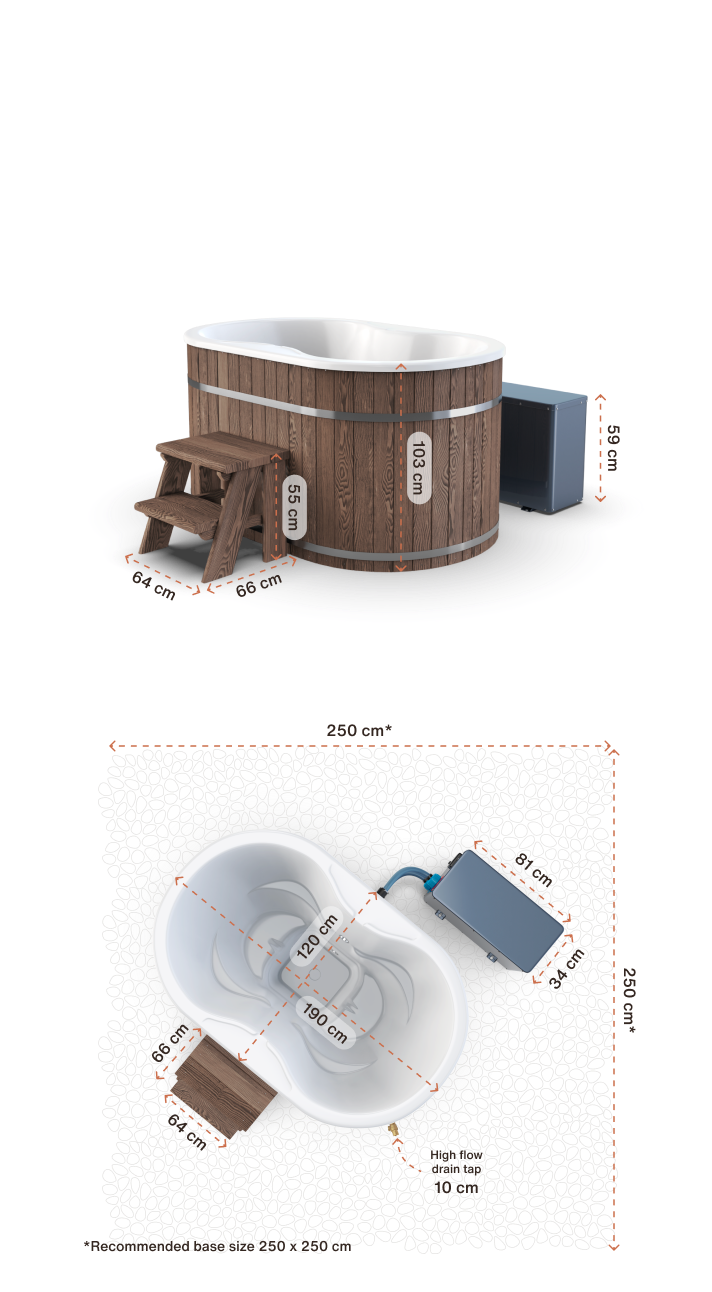 Revitalize with Our Cold Plunge Ofuro Tub
Discover the ultimate rejuvenation with our new Ofuro tub equipped with an air heat pump, engineered for the perfect cold plunge. Embrace the empowering benefits of cold water therapy in the comfort of your own garden. Immerse yourself in the refreshing embrace of cool water, meticulously maintained at a constant low temperature, and unlock a world of vitality and invigoration.
More Info About Features
Other Features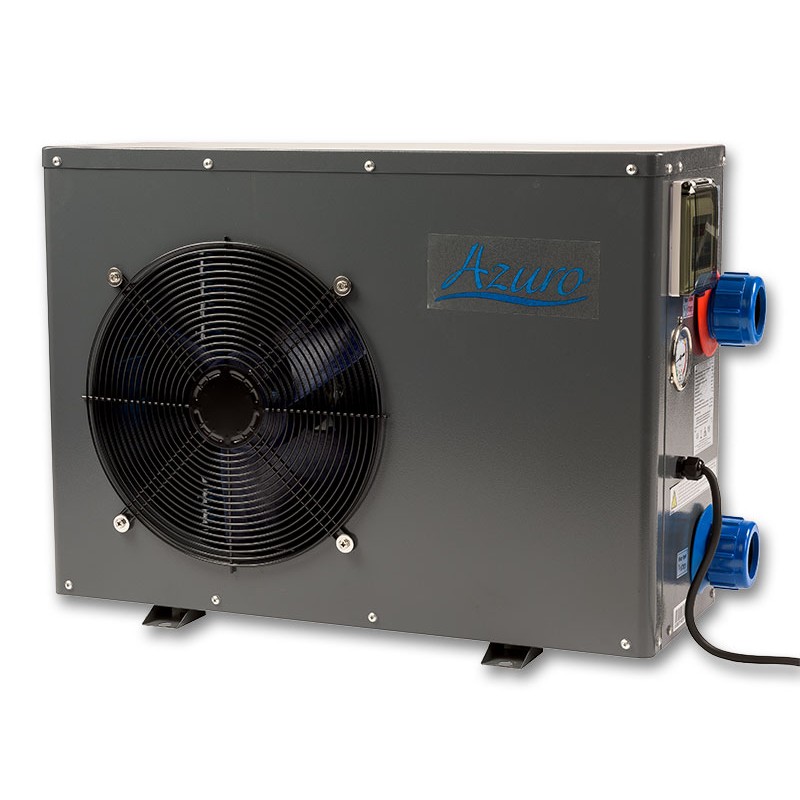 Efficient Azuro 5kW Air Heat Pump
Experience the ultimate cold plunge with the Azuro BP-50WS heat pump, engineered to maintain a constant low water temperature for your pool. Utilizing a cycle of compression and expansion of fluid, this 5KW pump draws heat from the surrounding air, ensuring your water remains cool even in air temperatures between 15 and 26°C. Indulge in the perfect cold water therapy session every time.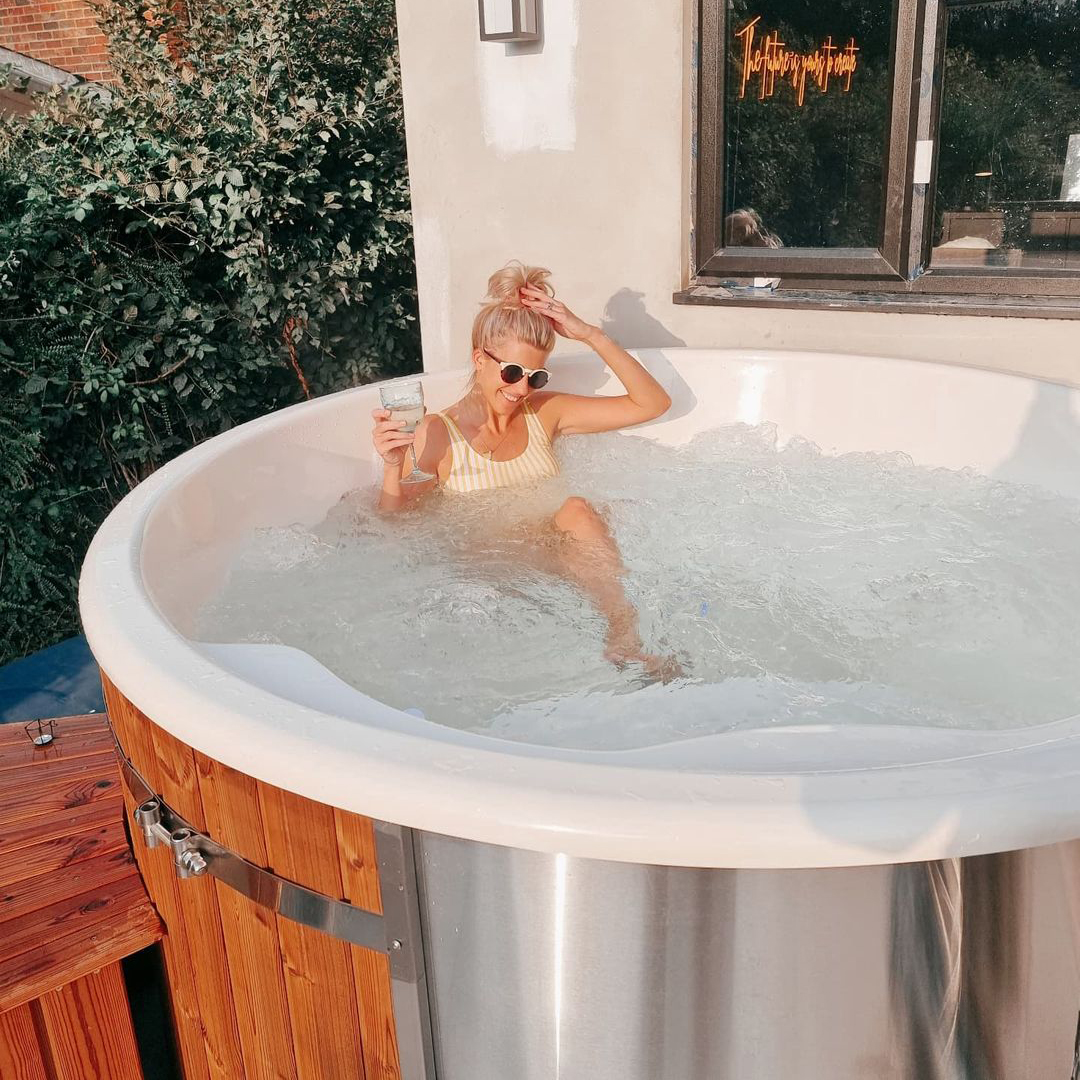 Durable Acrylic Construction for Lasting Comfort
Crafted from a single sheet of acrylic, this design boasts exceptional durability against scratches, chips, and stains. Its structural strength minimizes flex, while UV and chemical resistance, paired with various color customization options, ensure lasting beauty and easy care.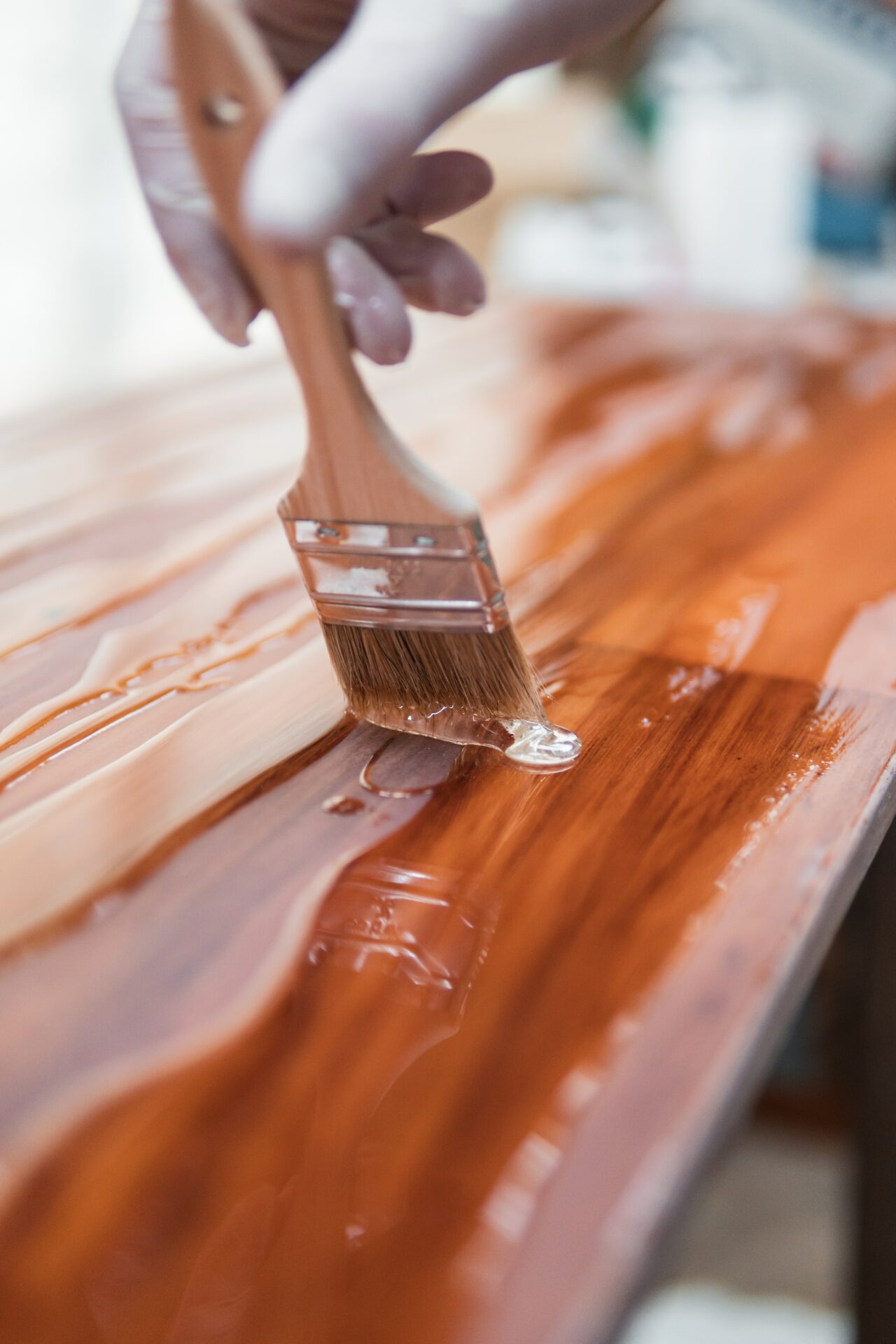 Wood Treatment for Extended Lifespan
Elevate the longevity of your tub with our premium wood treatment. Specially formulated to protect against weathering and decay, this treatment not only enhances the natural beauty of the wood but also ensures your hot tub remains a stunning and enduring centerpiece of your outdoor space.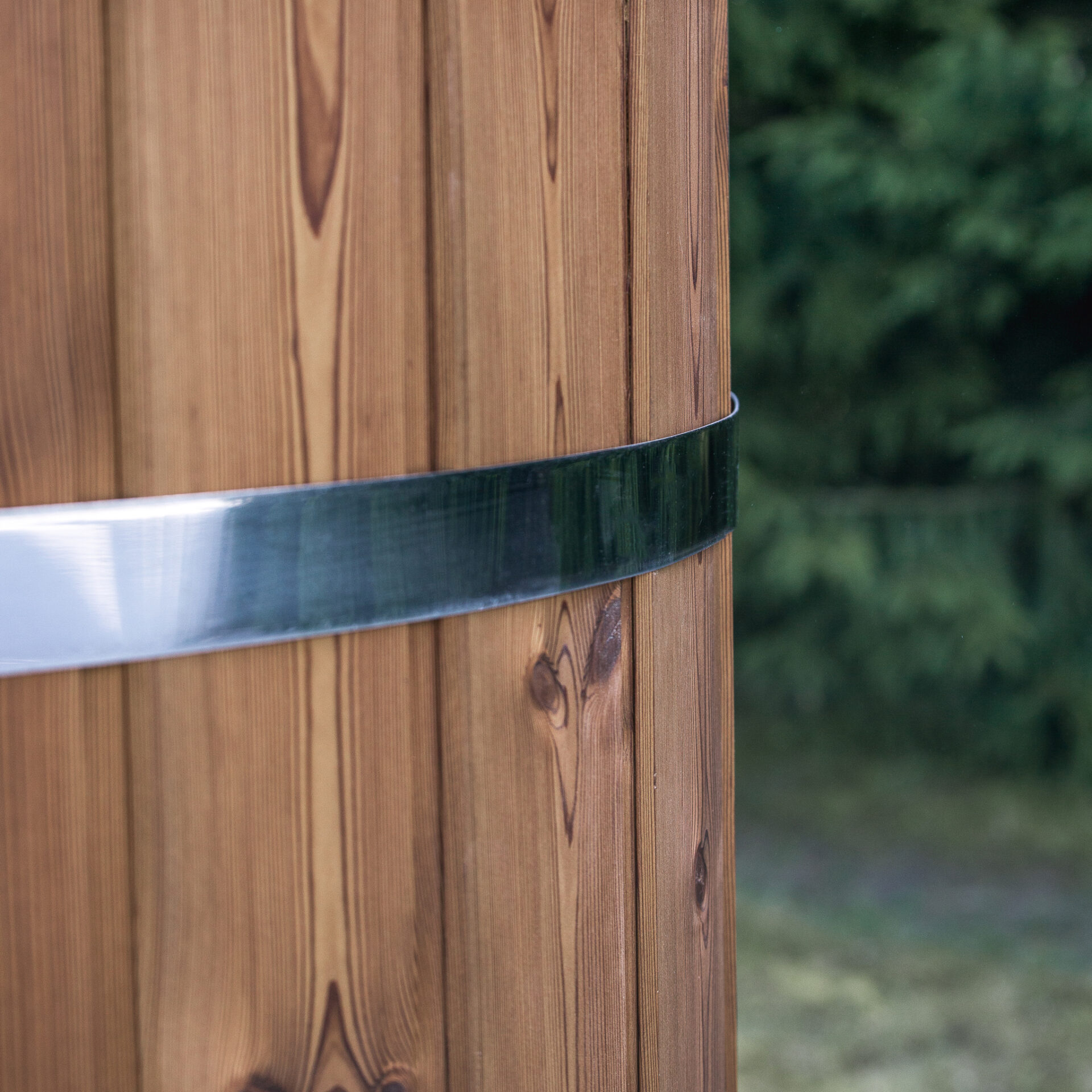 Durable Steel Straps for Structural Integrity
Expertly crafted from durable stainless steel, these robust straps provide enduring structural support. Engineered to reinforce the hot tub's stability, they enhance the longevity of your serene retreat, ensuring lasting relaxation and peace of mind for many years to come.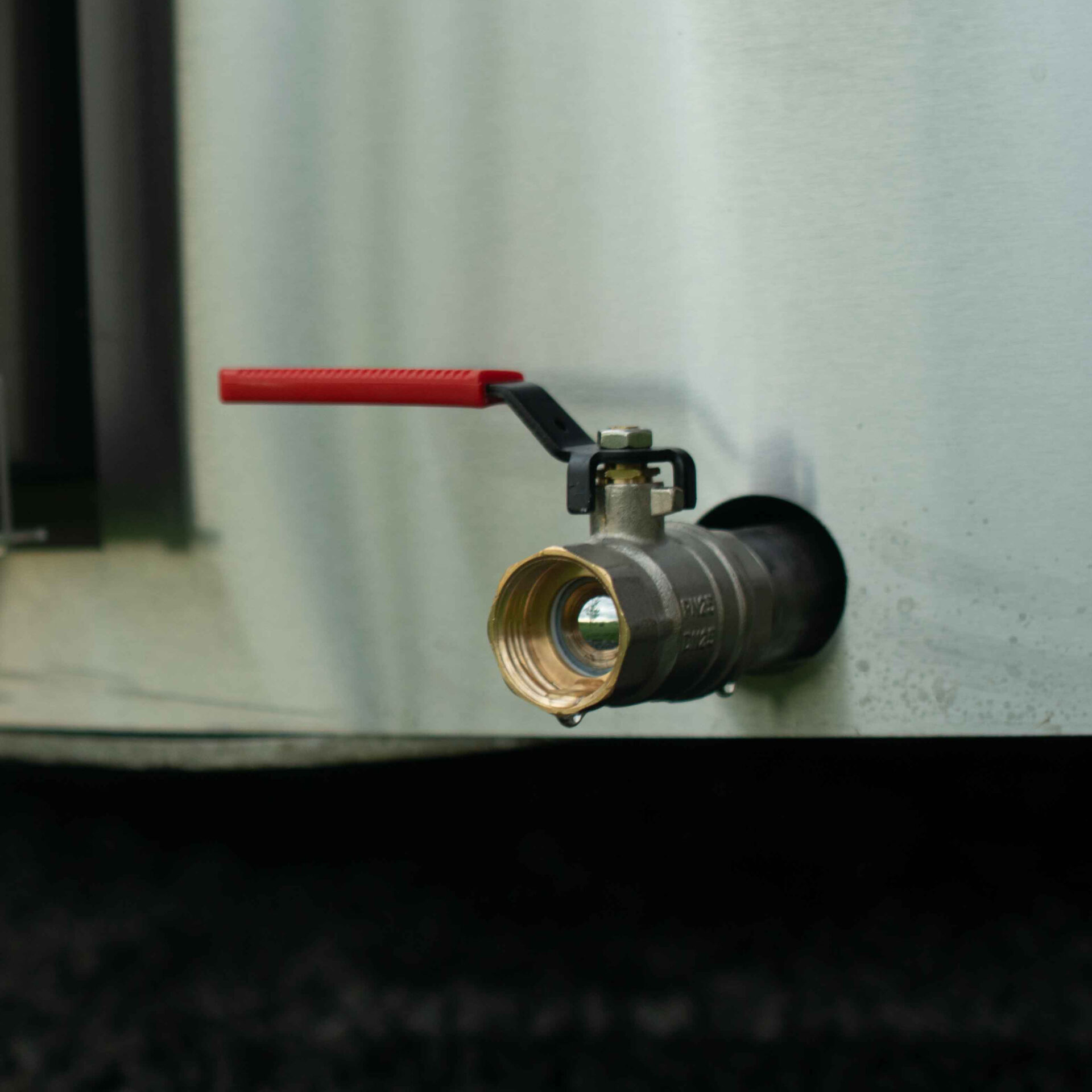 Efficient Draining with High Flow Tap
The ingeniously designed high flow drain tap expedites swift water removal, greatly simplifying the cleaning process. This innovation significantly enhances maintenance, enabling quick and efficient drainage, thus contributing to a hassle-free wood-fired hot tub upkeep routine.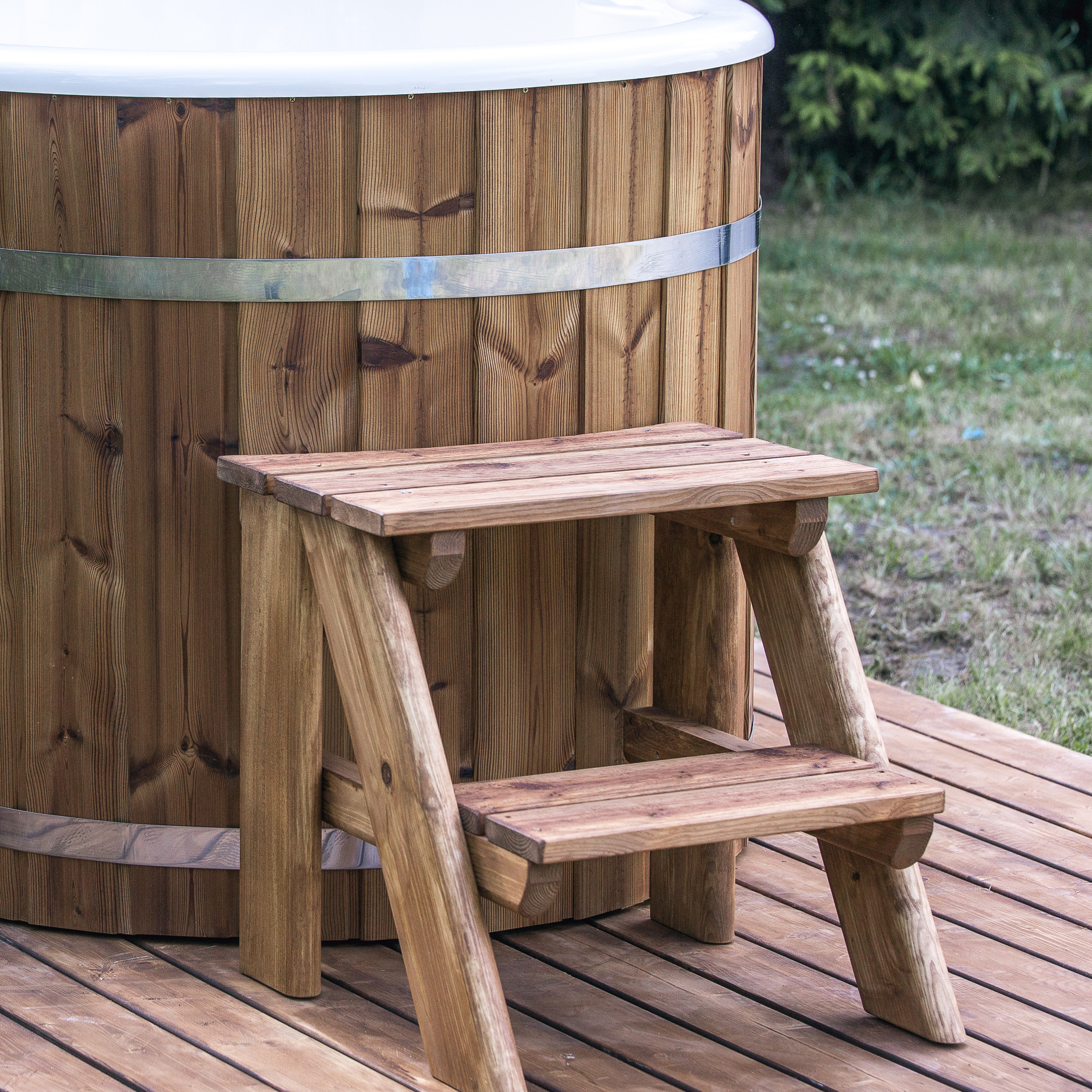 Enhance Your Entry with Wooden Steps
Crafted from the same timber as the tub's exterior, the wooden steps enhance both aesthetics and practicality. These steps not only blend seamlessly with the hot tub's design but also offer safe and convenient access, preventing wet surroundings and making every dip a hassle-free experience.