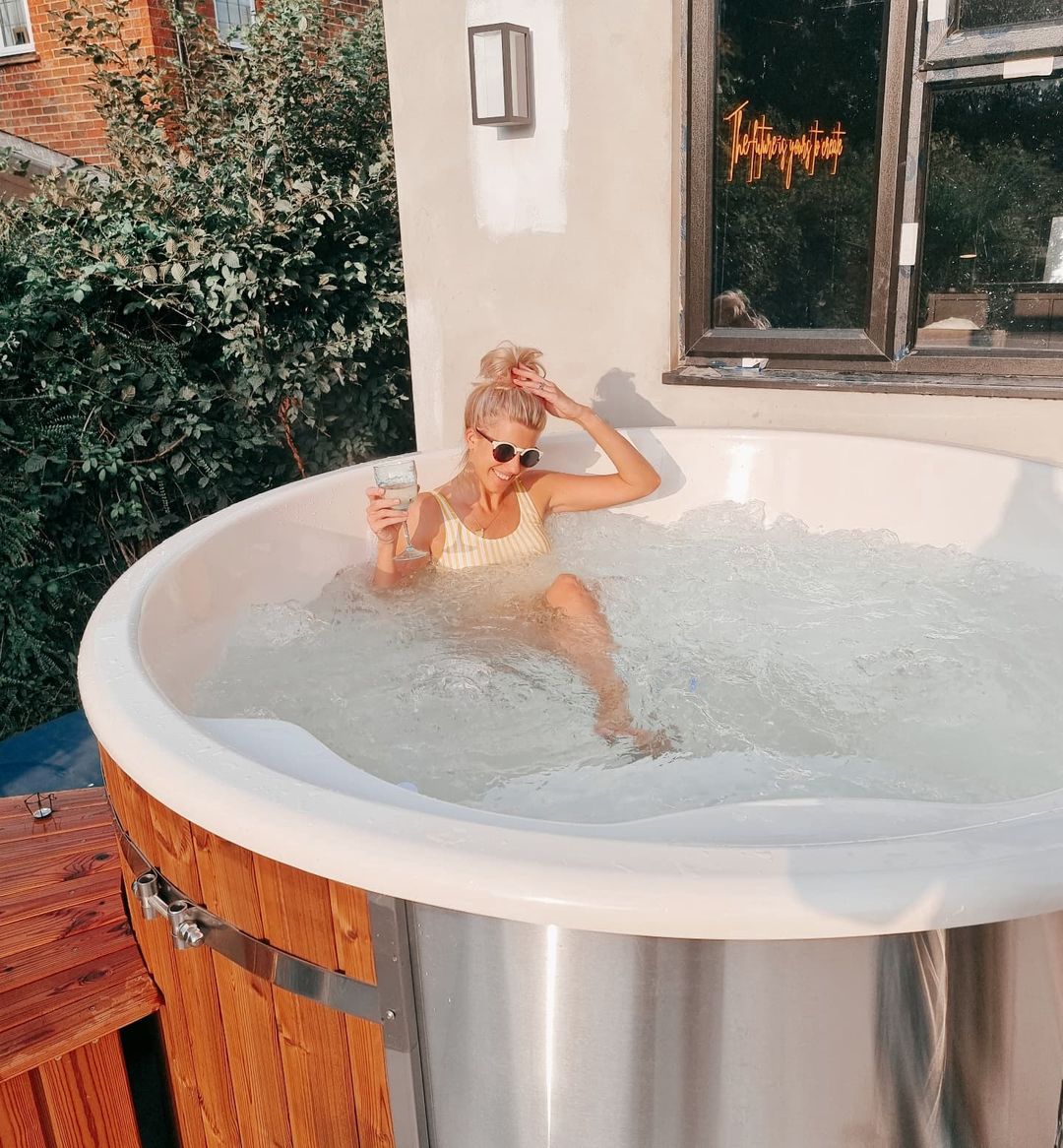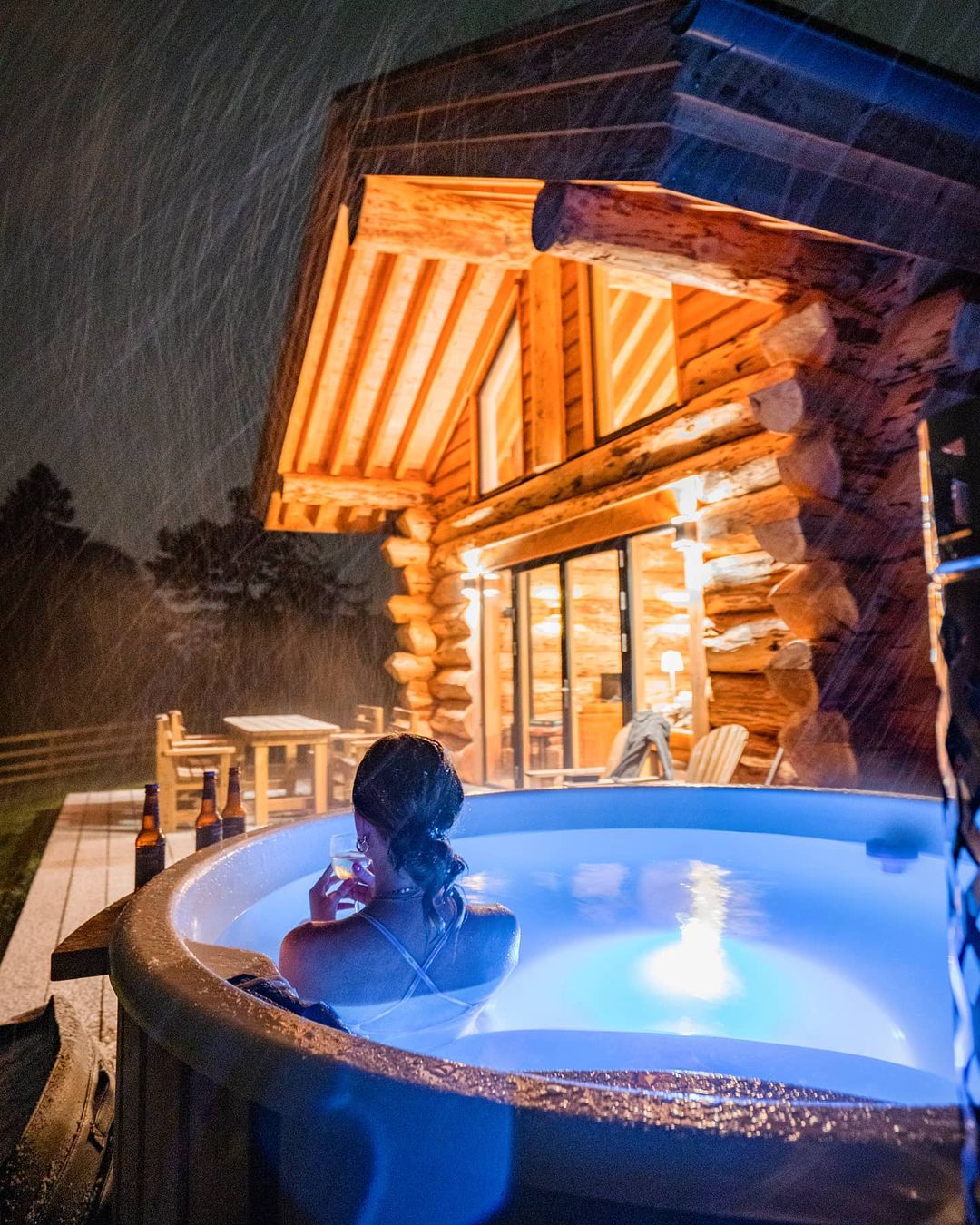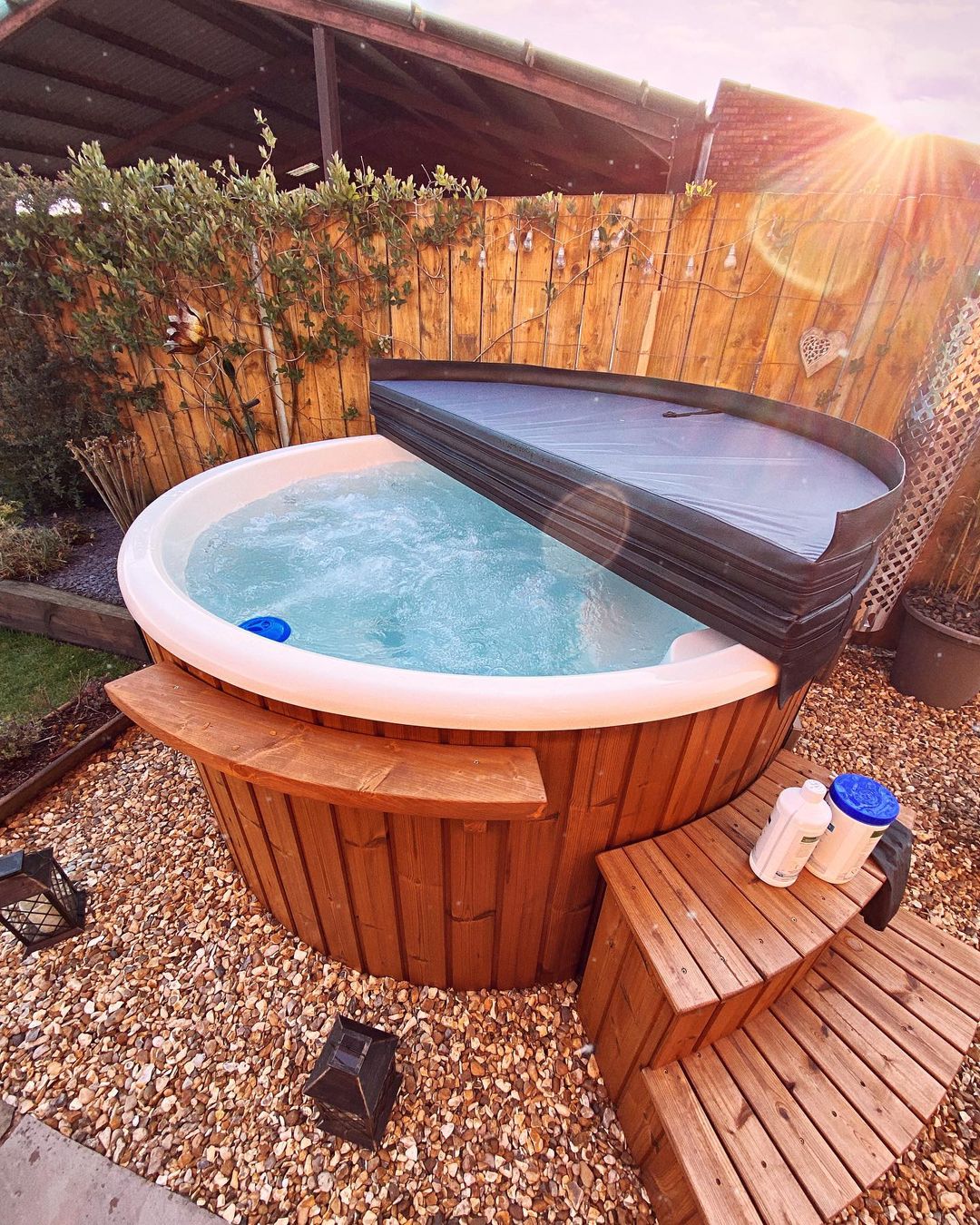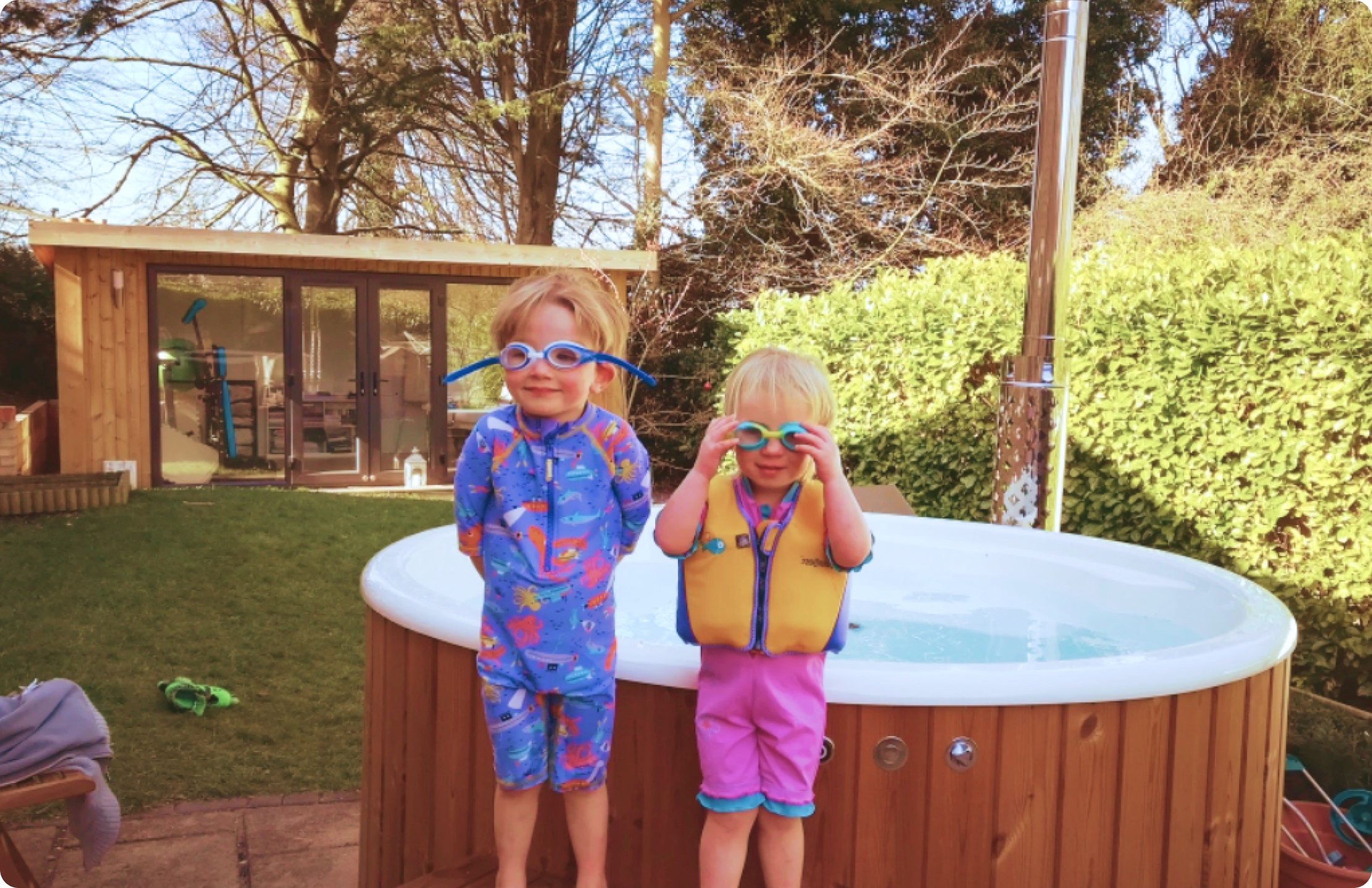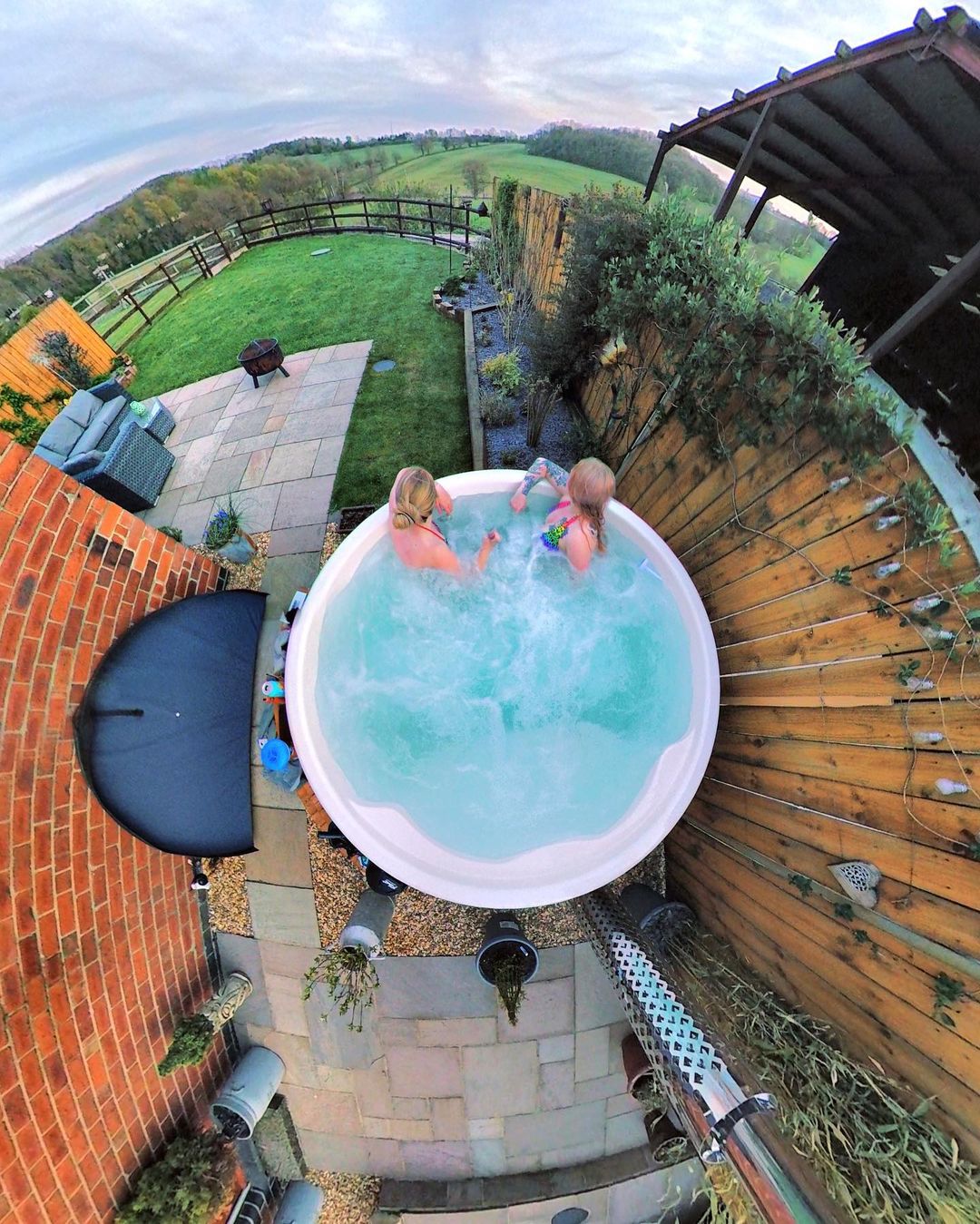 Pearl White Deluxe Off-Grid Acrylic Hot Tub Package
The Deluxe Off Grid Package is the perfect union of modern convenience and an age-old ritual of relaxation.  With our UK-first acrylic liner, integrated external stove and warm thermowood exterior cladding, this package delivers a tub that's built to last as long as the countryside it nestles into.  
Deluxe acrylic hot tub
External integrated heater
Stainless steel chimney with a heat guard
304 steel grade upgrade
Thermowood exterior cladding
Wood treatment
Insulated lid
Stainless steel straps
1 x mini bar / drink holder
High-flow drain tap
Stirring paddle
Wide bespoke steps
Split the cost with
From £562.5 p/m, 0% credit
Ready to ship in 1 - 3 days
Nationwide UK Delivery
100% Secure transaction
Pearl White Deluxe Off-Grid Acrylic Hot Tub Package
---
Enjoy your own place of peace with this stunning tub, built with relaxation in mind. Scandinavian thermowood meets an interior shaped for comfort, creating a luxury centrepiece you'll never want to leave.
The comfort-moulded acrylic liner is robust and resistant to UV, chemicals, and accidental scratches, while the upgraded stove will deliver once-in-a-lifetime memories, again and again.  You only need logs and a hose to bring this tub to life, making it perfect for retreats off the beaten trail, or simply those who prefer a slower pace of life.
Specifications
Capacity

Fits 6-8 adults

Height

43 inches (1100 mm)

External diameter

78,7 inches (2000 mm)

Internal width

70,9 inches (1800 mm)

Depth

33,5 inches (850 mm)

Chimney height

106,3 x 114,2 inches (2,7 – 2,9 m) measured from the ground up

Package weight

418,8 lbs (190 kg)

Water volume

317 gallons (1200 l)

Heating time

Summer ± 1.5 hrs, Winter ± 2.5 hrs

Heater fuel

Softwood/Hardwood

Main heater material

Stainless steel (304 grade)
Tub & Heater
Deluxe Acrylic Hot Tub

(£2,999 value)

External integrated heater

(£525 value)

Stainless steel chimney with a heat guard

(£125 value)

304 steel grade upgrade

(£210 value)
Interior & Exterior
Thermowood exterior cladding

(£265 value)

Wood treatment

(£55 value)

Insulated lid

(£425 value)

Stainless steel straps

(£125 value)
Accessories
1 x mini bar / drink holder

(£55 value)

High-flow drain tap

(£70 value)

Stirring paddle

(£55 value)

Wide bespoke steps

(£210 value)