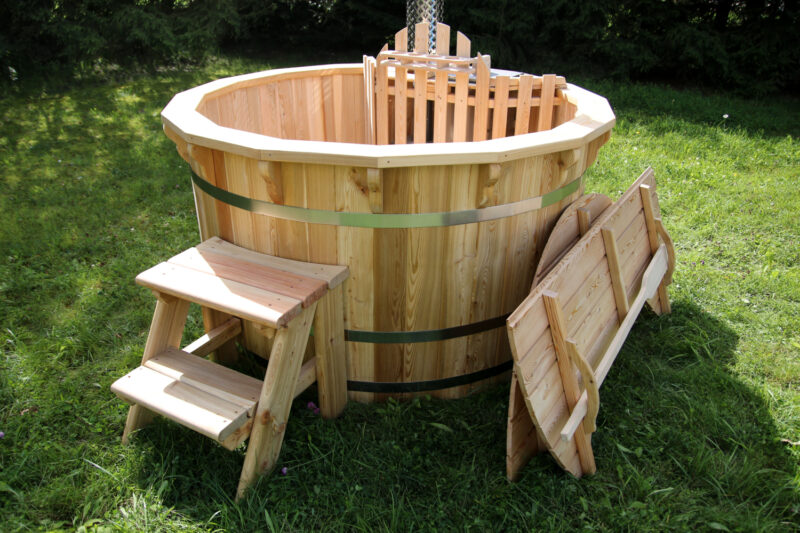 ROBERT BAXTER – Verified Customer
Top quality and an absolutely unique experience from contact to delivery. Great company – highly recommend.
Spruce Premium Package
Sit back and gently unwind to the crackle of firewood and the soulful aroma of cut timber. Simple to operate and fast to heat, a Wooden Hot Tub is the purest way to take in the joys of nature, woodsmoke, and warm water.
Special offer combination
Submersible Skimatic Filter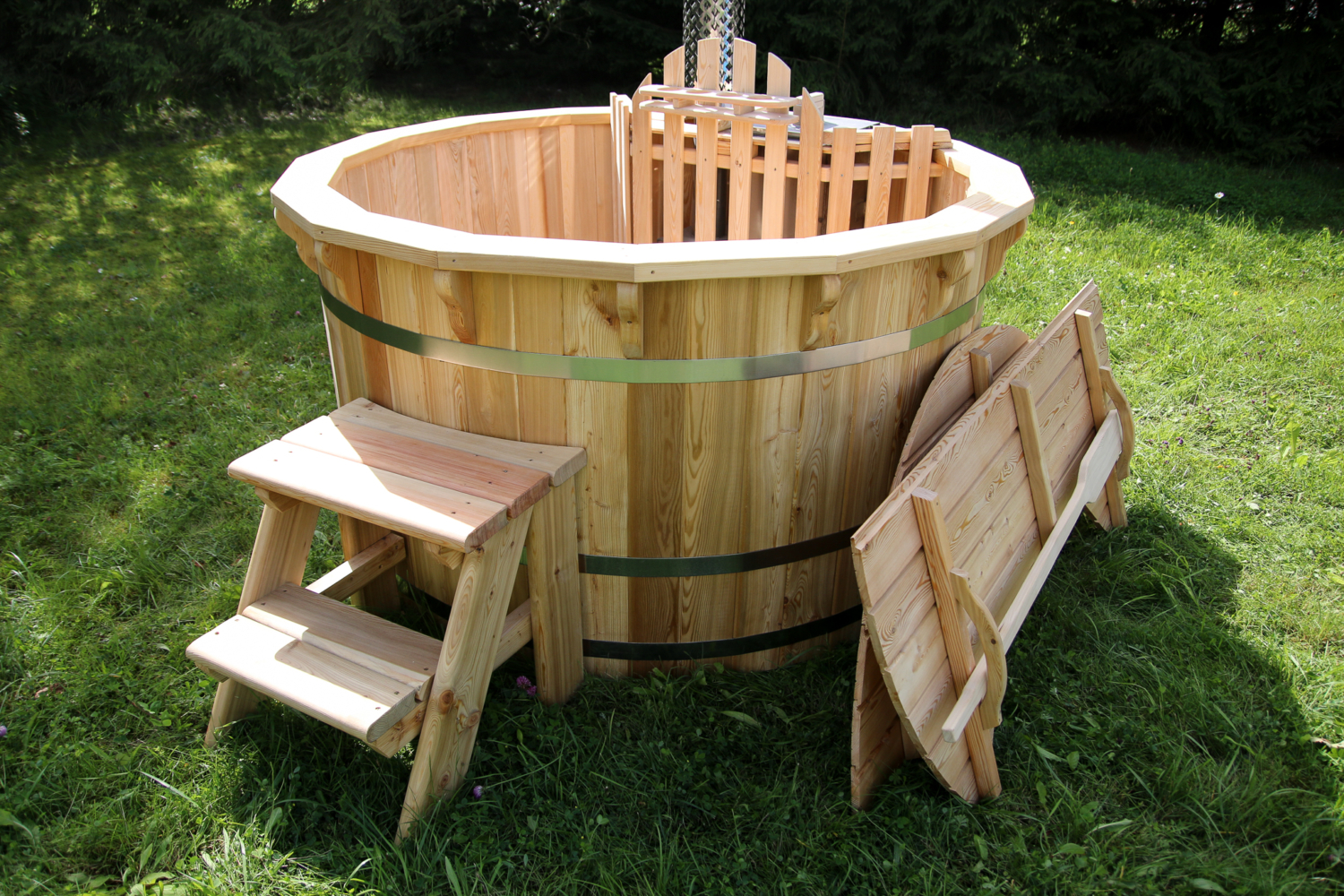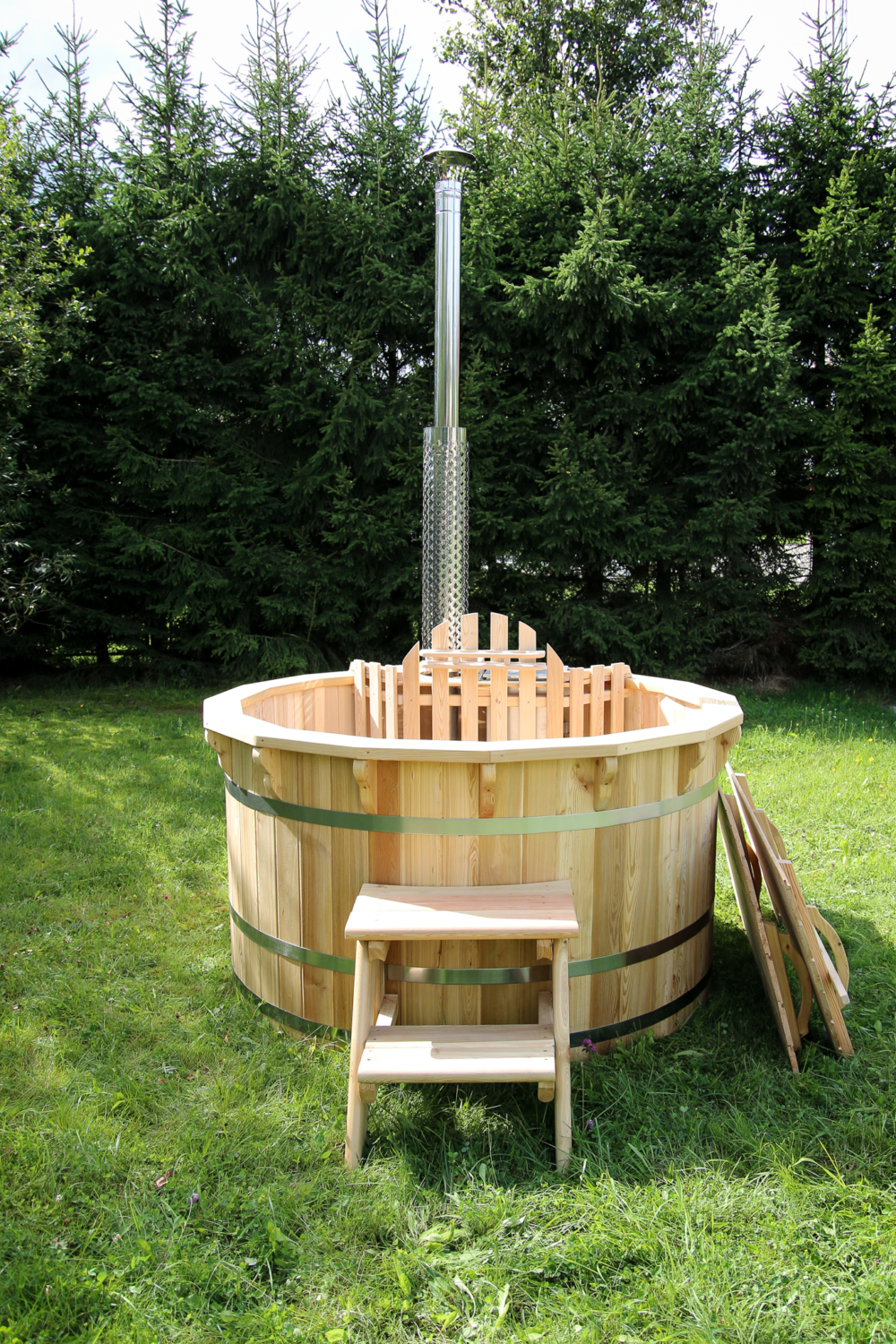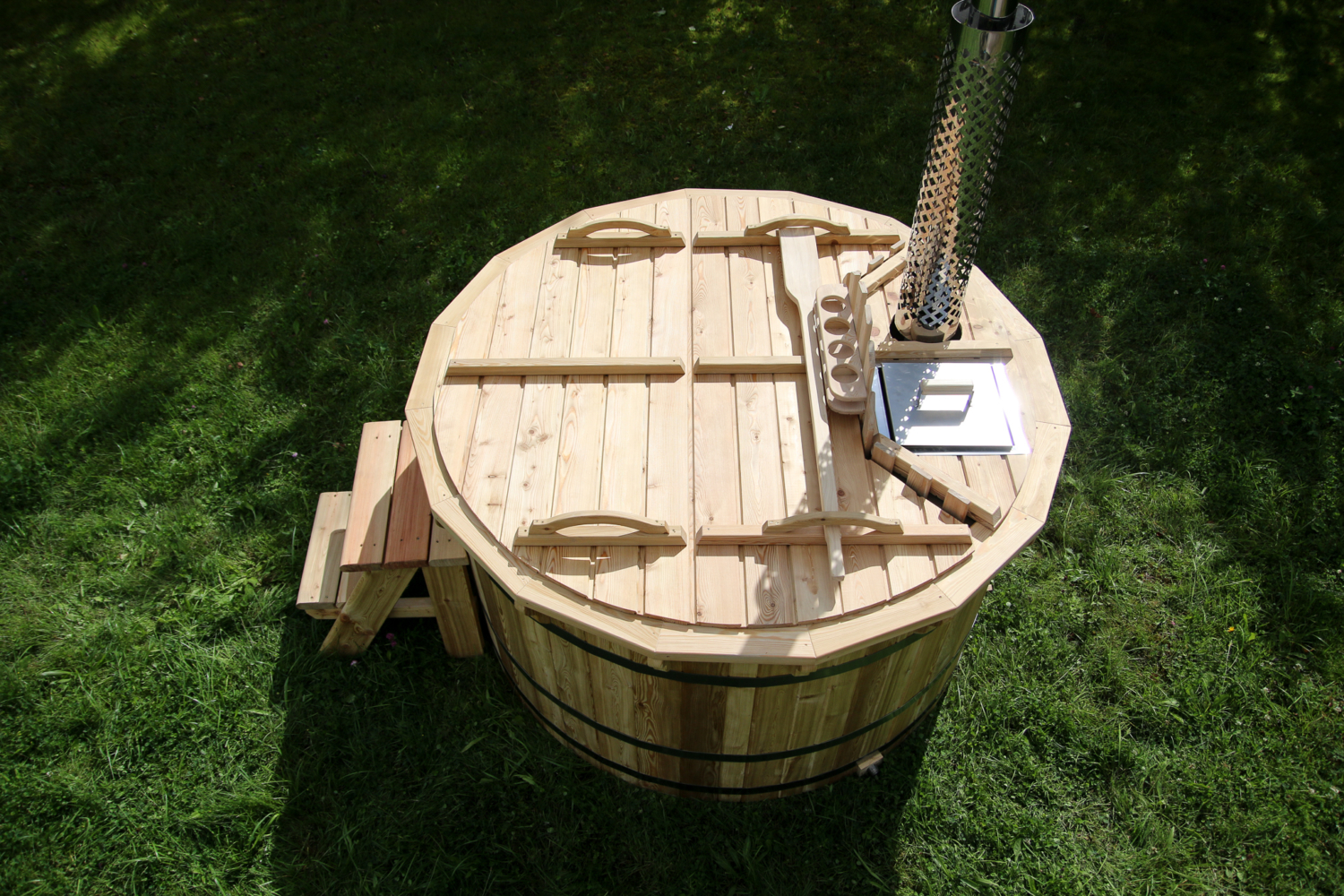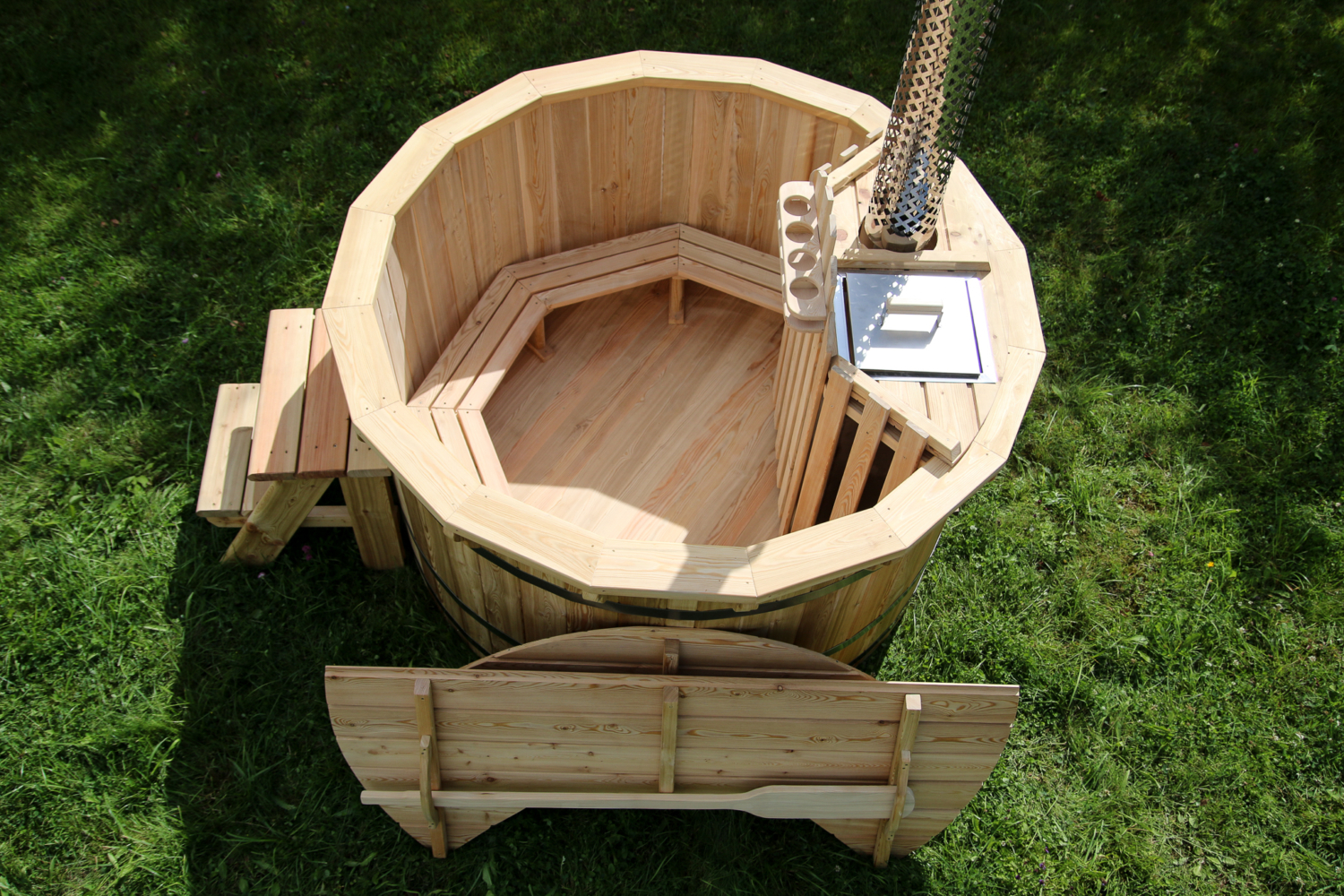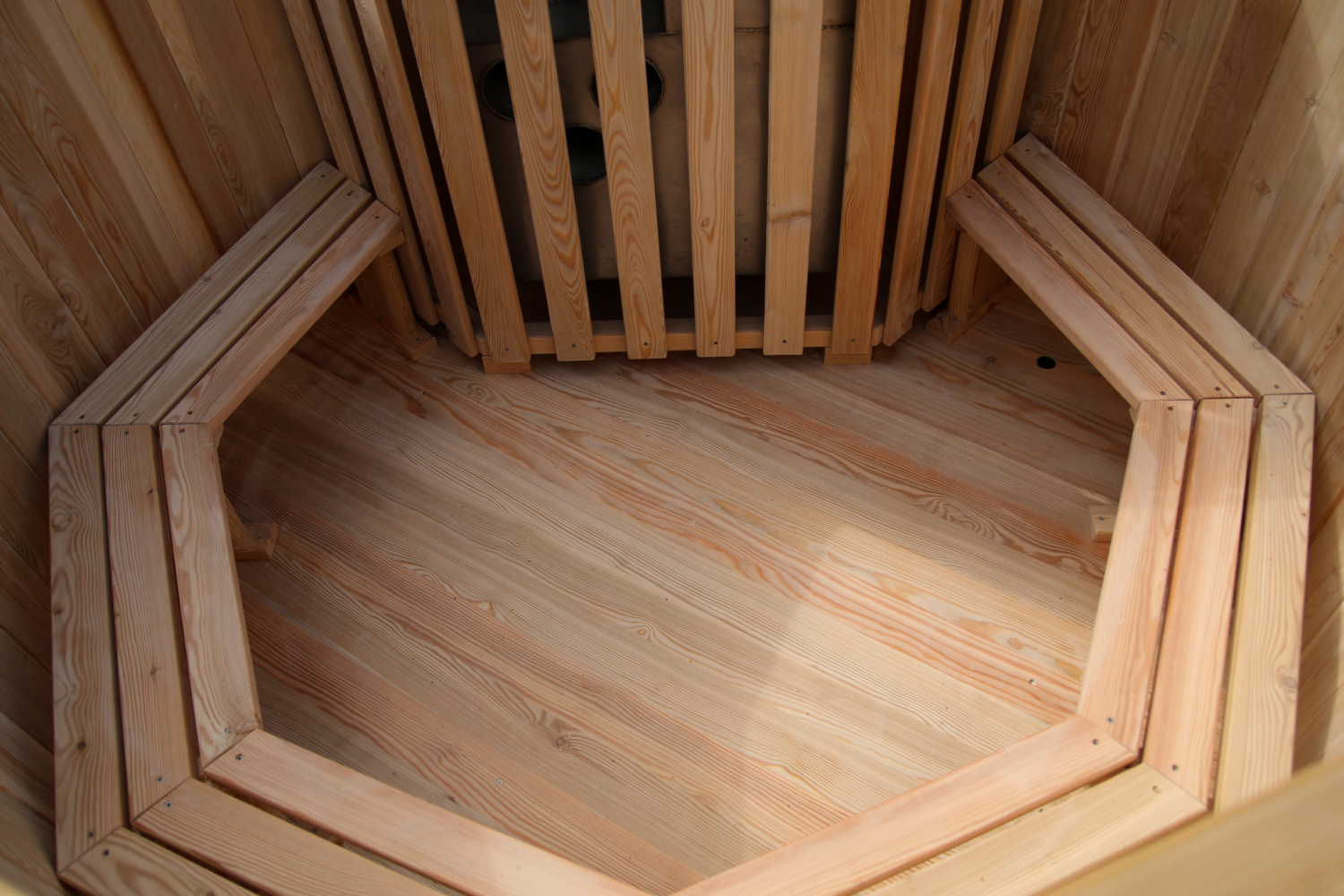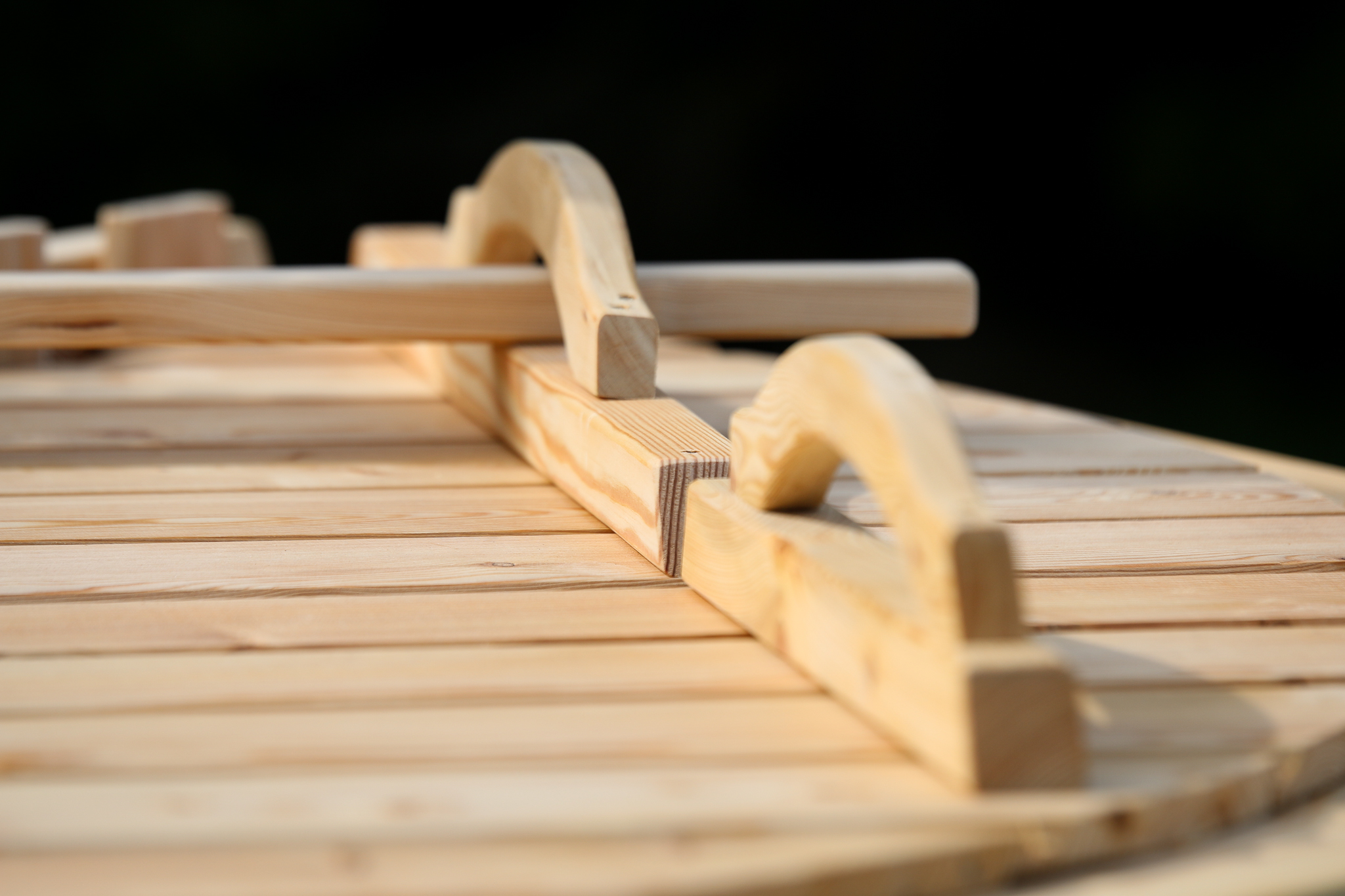 Ready to ship in 1 - 3 weeks need it sooner?
Nationwide UK Delivery
100% Secure transaction
Spruce Premium Package
---
Bring a touch of Zen into your home with a traditional wooden hot tub. Engineered with modern precision to designs that have lasted centuries, these tubs give any space a spa-like feel.
Specifications
Capacity

Fits 6 adults

Height

43 inches (1100 mm)

External diameter

70,9 inch (1800 mm)

Top rim diameter

+ 7,4 inch (190 mm)

Chimney height

105 x 115 inches (2,6 – 3 m) from the ground up

Package weight

529,1 lbs (240 kg)

Water volume

475,5 gallons (1800 l)

Heating time

Summer ± 3 hrs, Winter ± 4 hrs

Heater fuel

Softwood/Hardwood
Tub & Heater
1.8m Spruce Wooden hot tub

(£1,799 value)

Standard internal heater

(£300 value)

Stainless steel chimney with a heat guard

(£125 value)

Wooden cover around internal heater

(£125 value)
Interior & Exterior
Wood treatment

(£55 value)

Wooden lid

(£160 value)

Top rim decoration

(£210 value)
Accessories
1 x mini bar / drink holder

(£55 value)

High-flow drain tap

(£70 value)

Stirring paddle

(£55 value)

LED underwater lighting (1 LED light)

(£210 value)

Submersible Skimatic Filter

(£210 value)