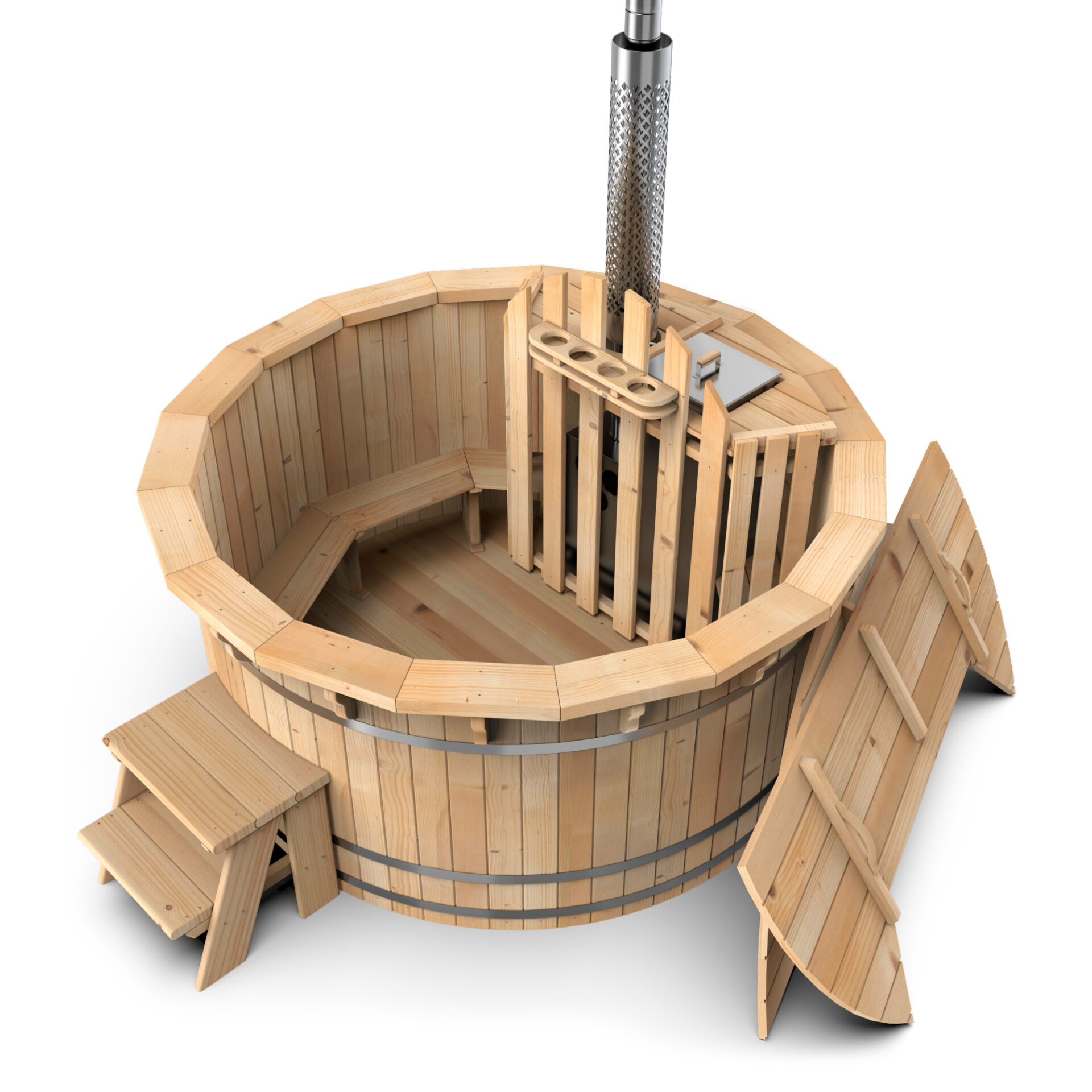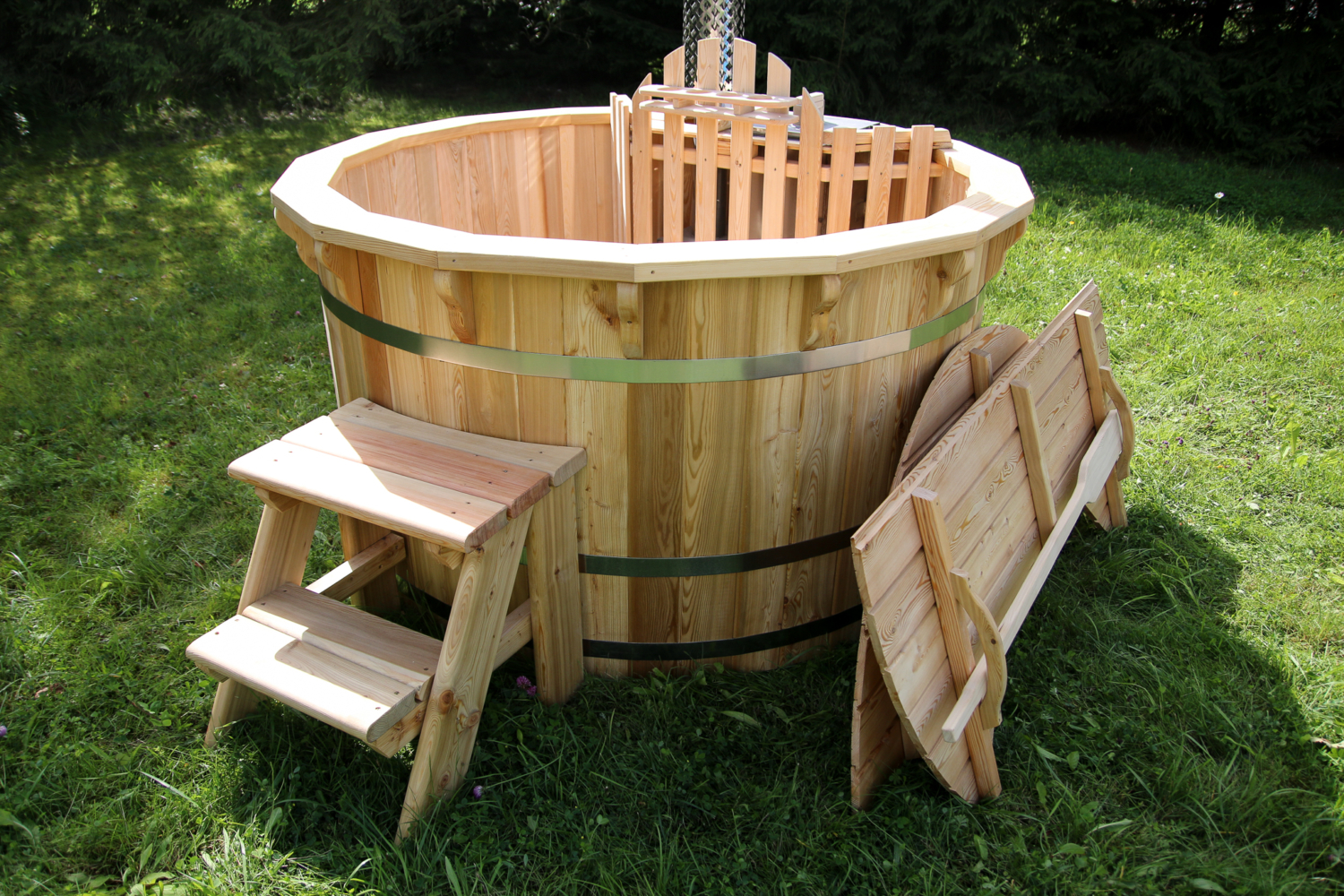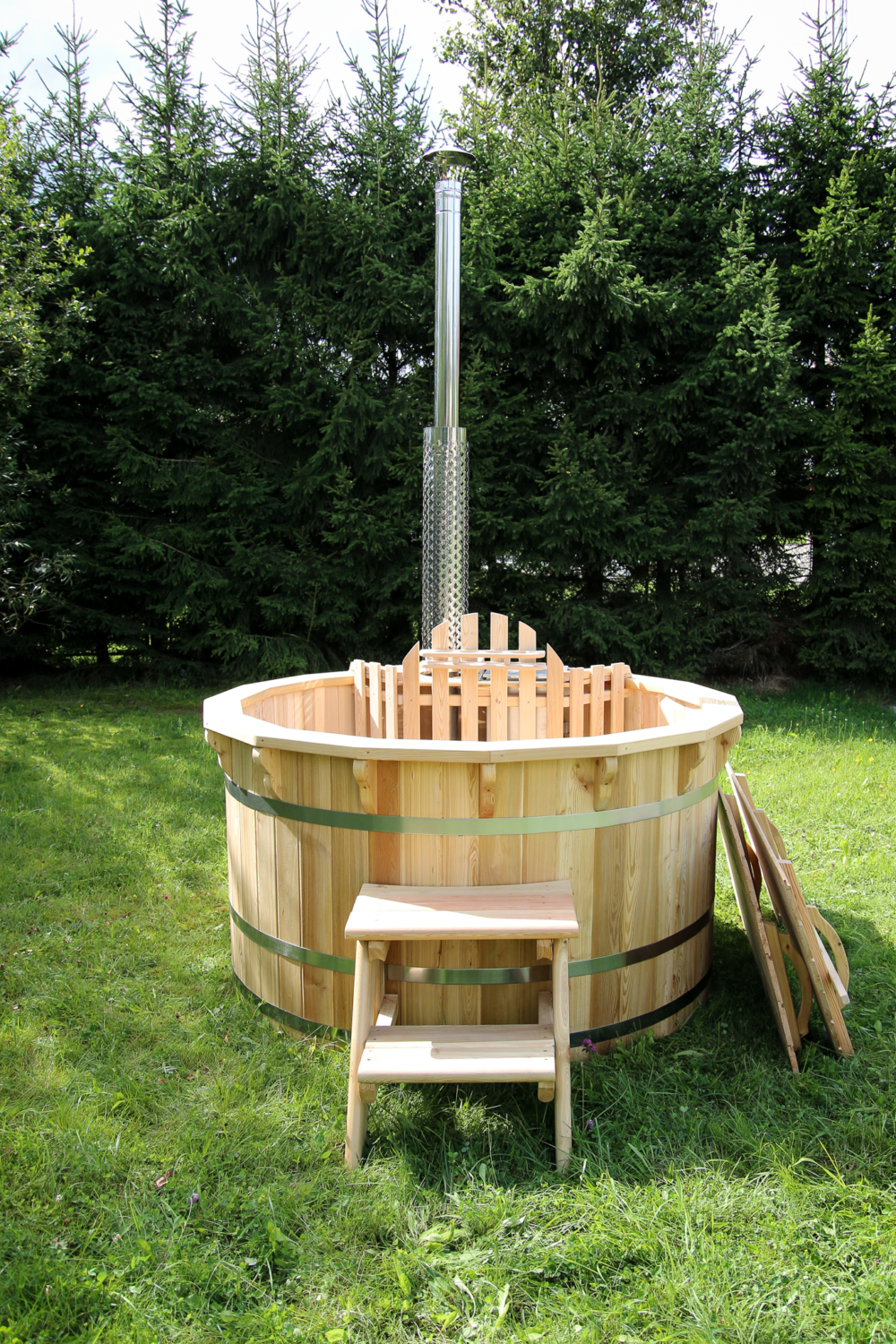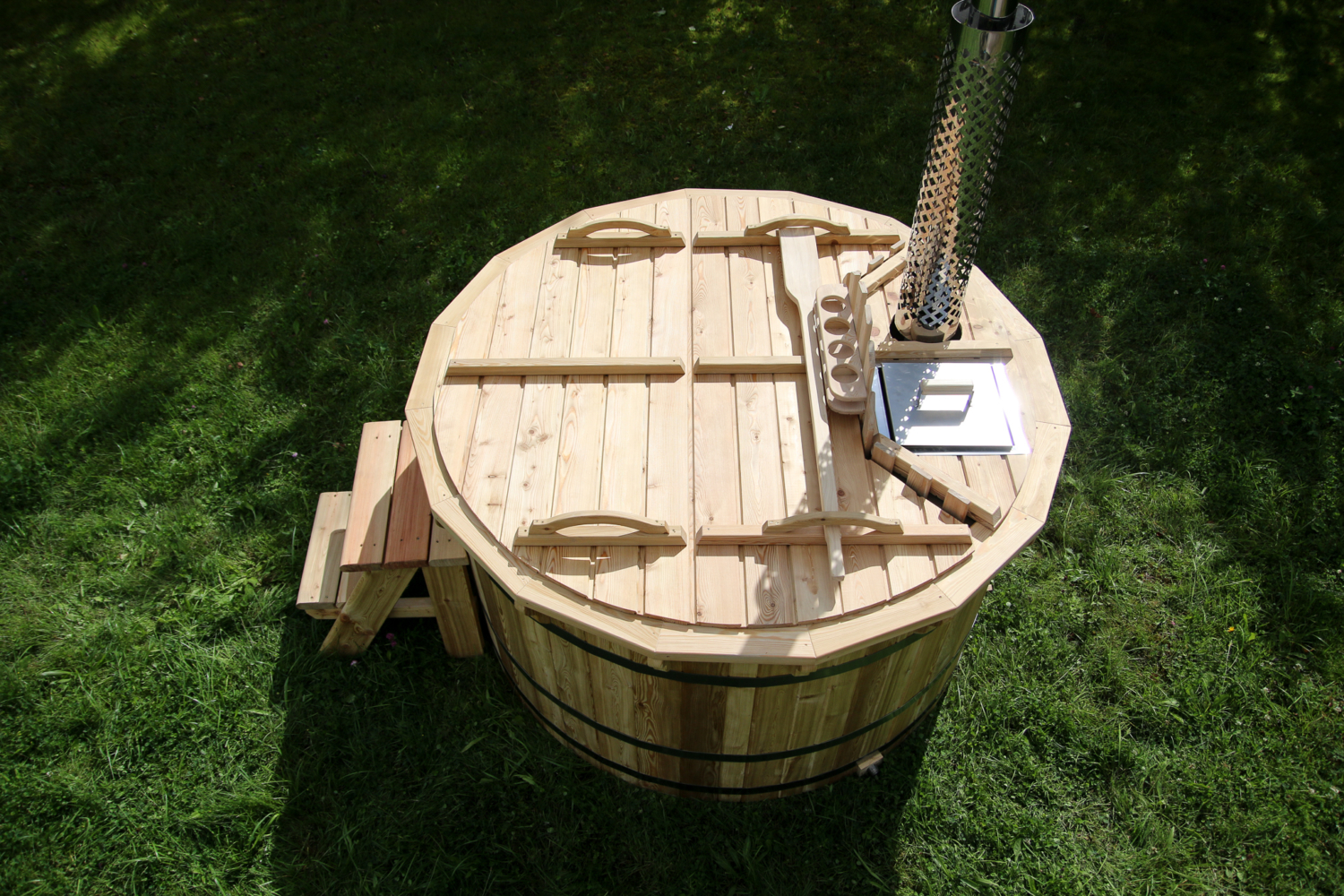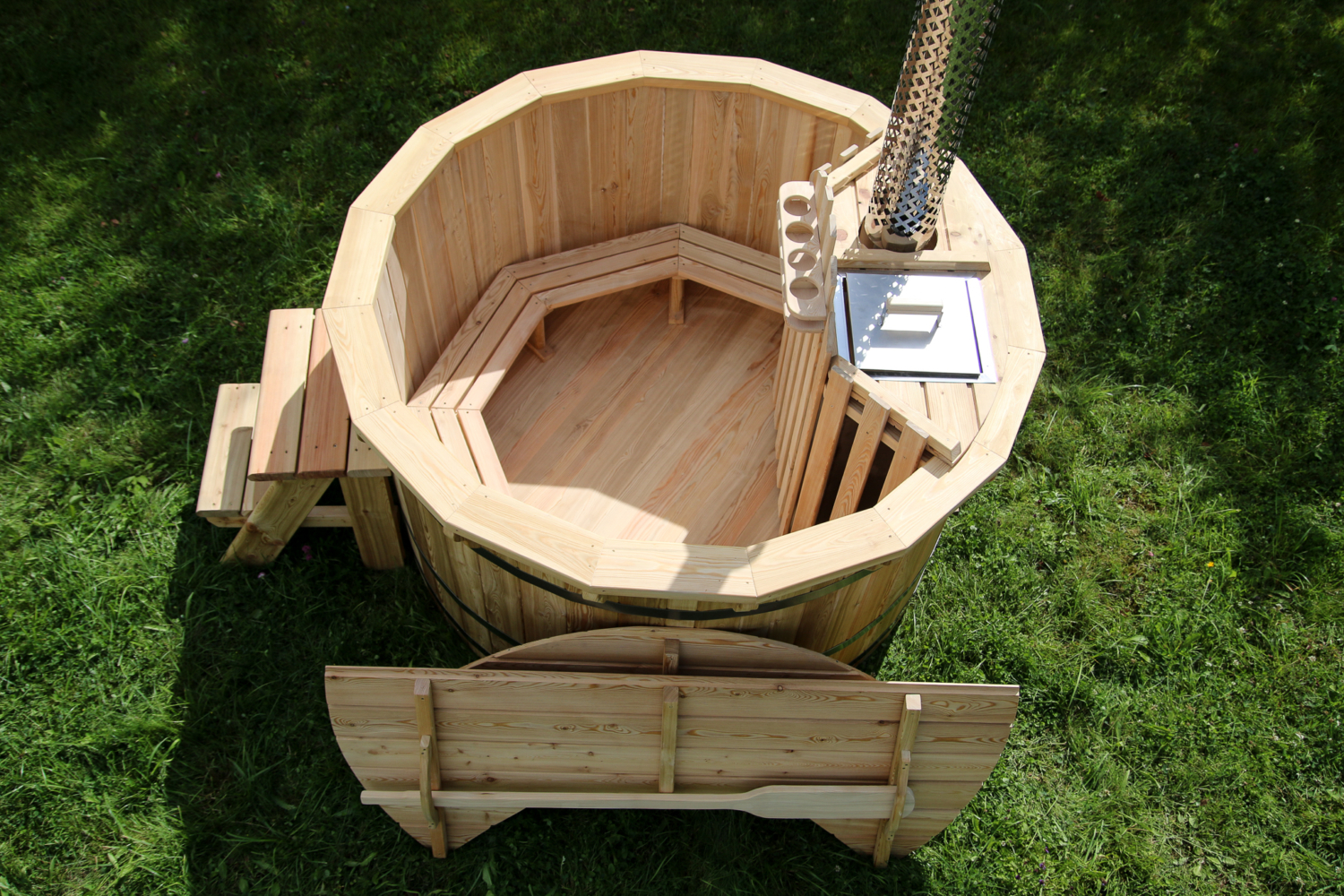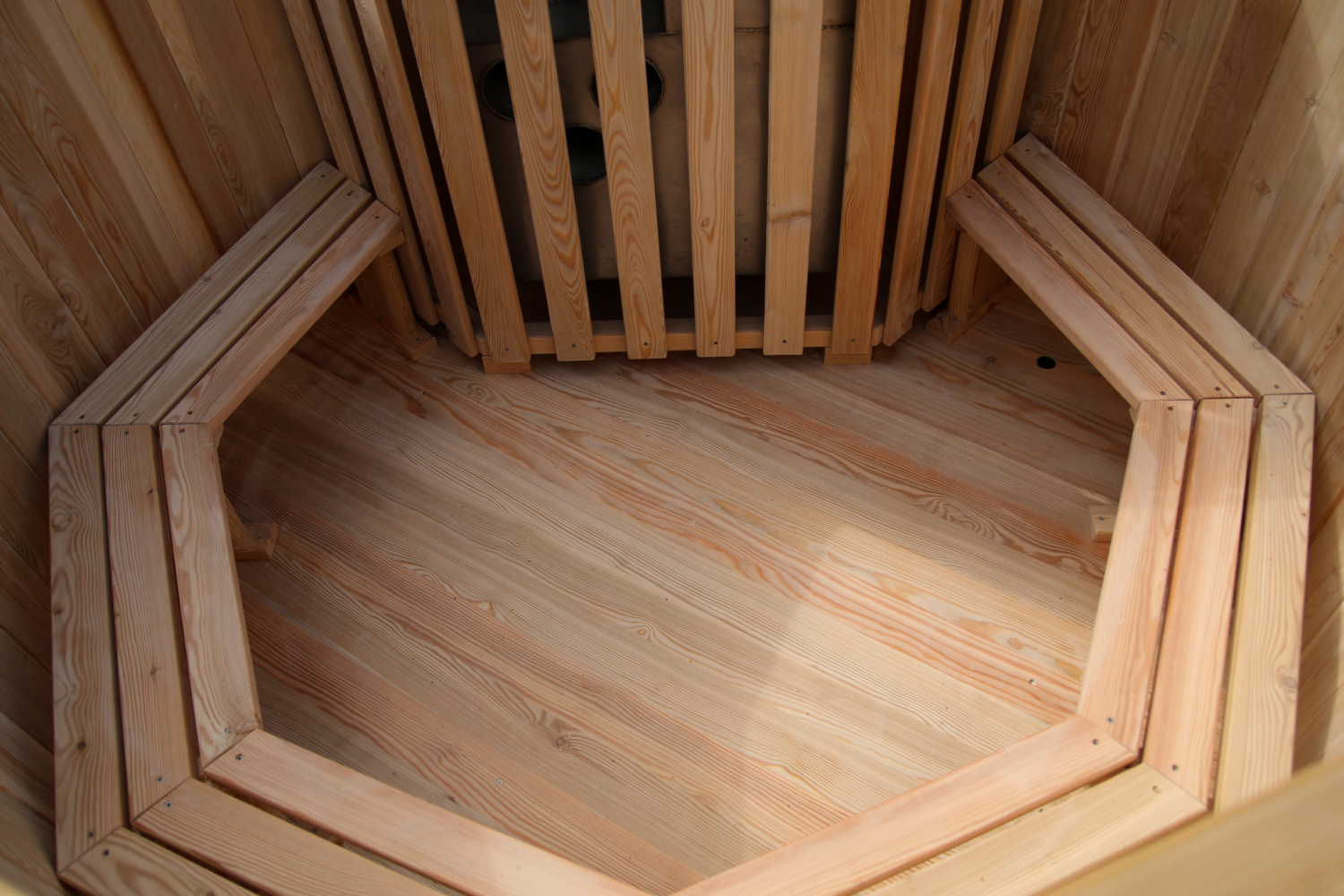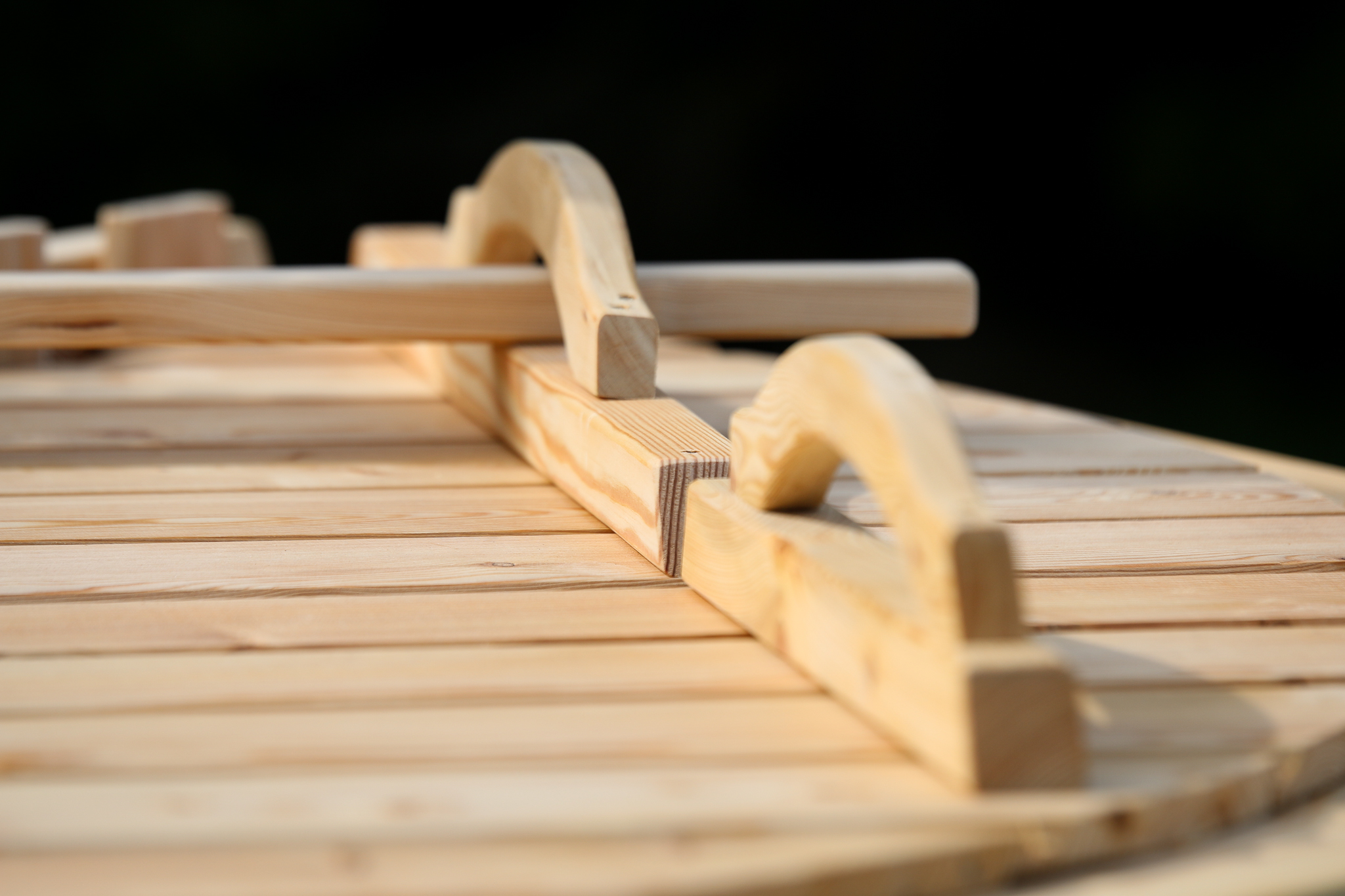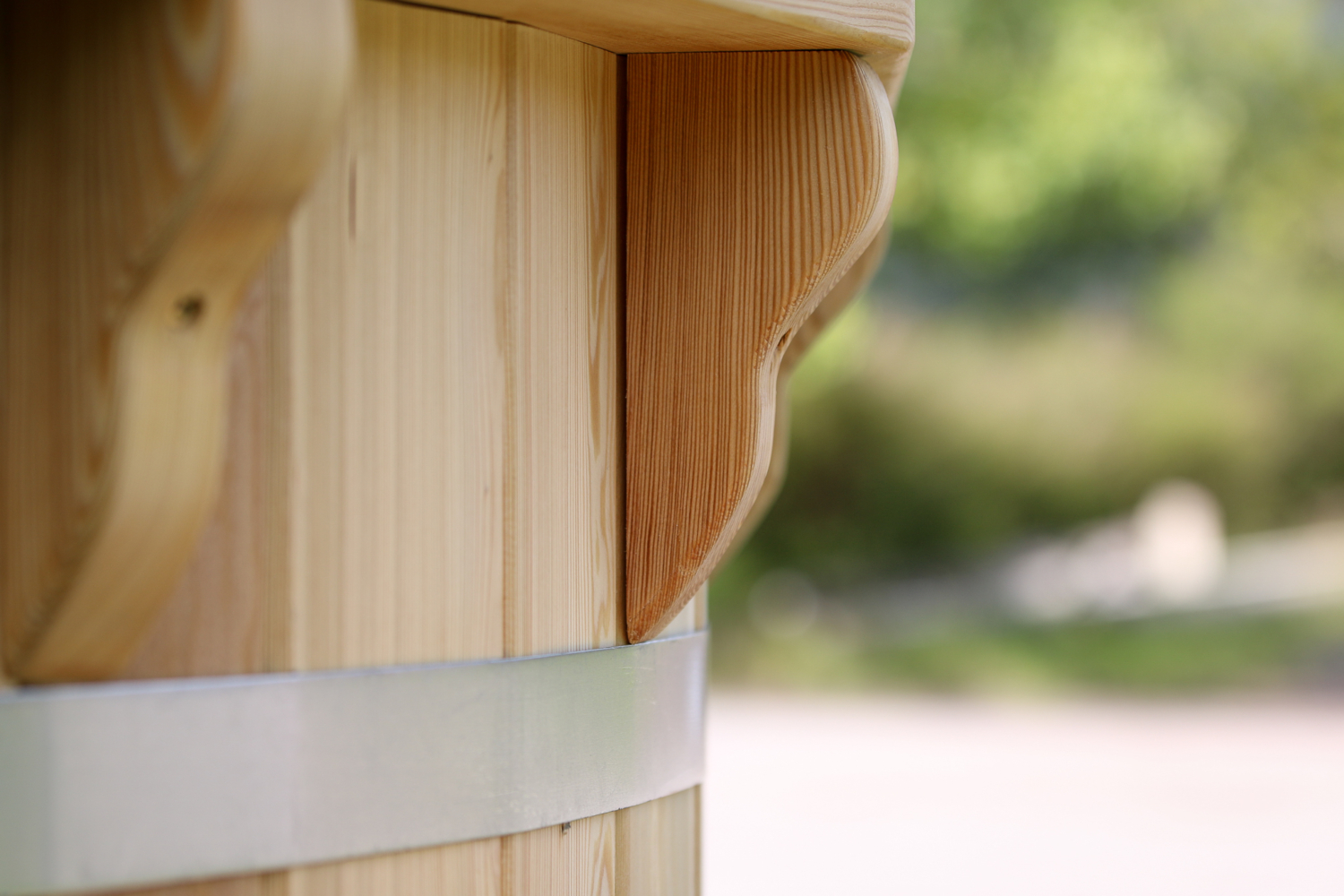 Wooden Hot Tub
Finance available - buy now, pay monthly with iDeal4Finance. Learn more.

In Stock! Ships in 1-3 days

Nationwide UK Delivery

Secure transaction
Key features
Fully wooden traditional design

Spruce wooden cladding

Standard internal heater

LED underwater lighting

Heats-up in ±2 hours
Wood treatment

304 heater steel upgrade

Stainless steel chimney with a heat guard

Wooden cover around internal heater

Wooden lid

Top rim decoration

1 x mini bar / drink holder

High flow drain tap

Stirring paddle
Description
Sit back and gently unwind to the crackle of firewood and the soulful aroma of cut timber. Simple to operate and fast to heat, a Wooden Hot Tub is the purest way to take in the joys of nature, woodsmoke, and warm water.
Delivery
Royaltubs.co.uk supply and deliver to all of mainland Britain, including Scotland however the delivery price may vary depending on your location.
For more information, please visit our Delivery page.
Specifications and Measurements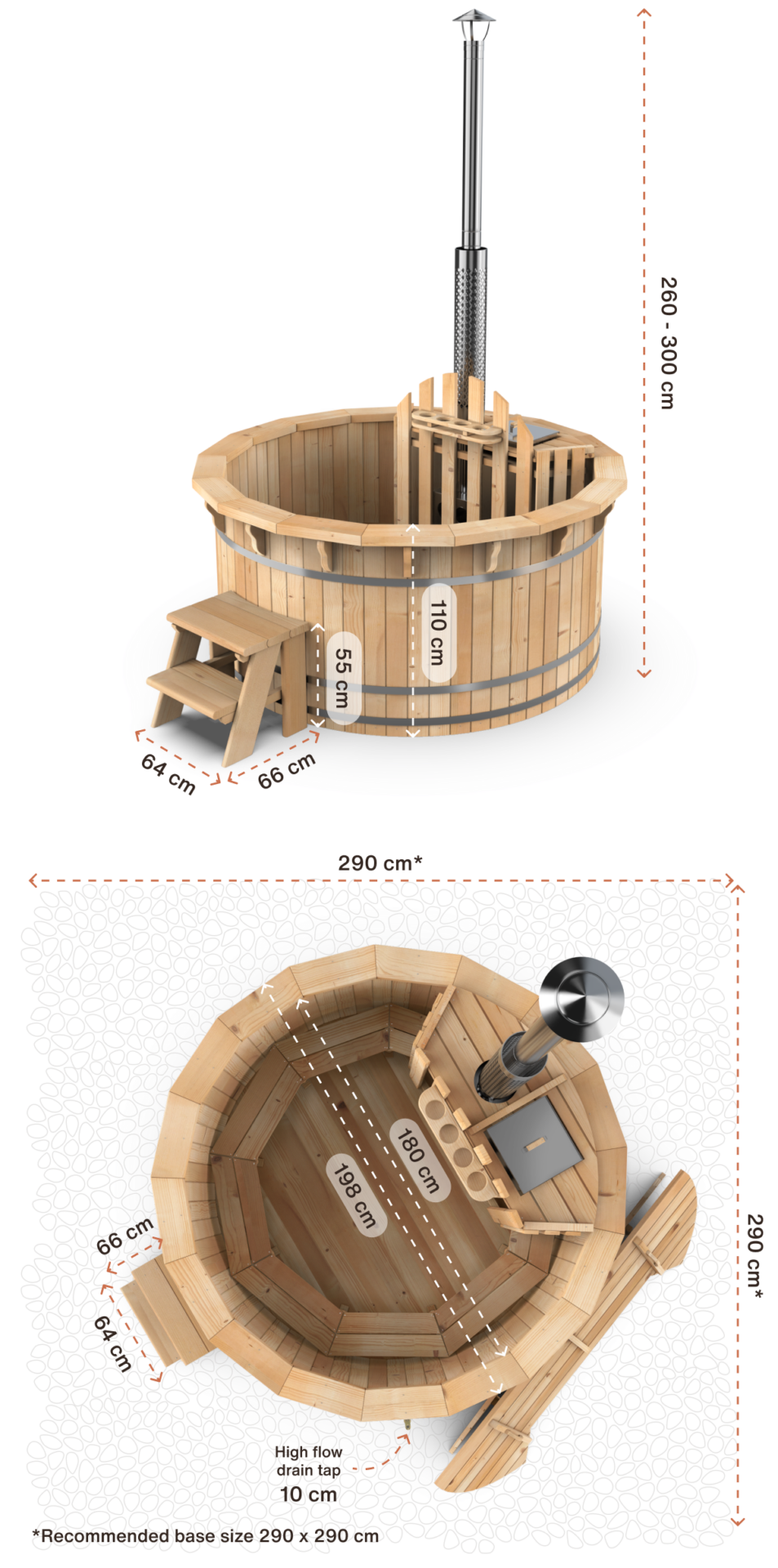 Dimensions
Height:
43 inches (1100 mm)
External diameter:
70,9 inch (1800 mm)
Top rim diameter:
+ 7,4 inch (190 mm)
Internal width:
70,9 inches (1800 mm)
Chimney height:
105 x 115 inches (2,6 – 3 m) from the ground up
Base Measurements
Recommended Minimum Width:
114,2 inches (2300mm)
Recommended Minimum Length:
114,2 inches (2300mm)
Other Specs
Capacity:
Fits 6-8 adults
Water volume:
475,5 gallons (1800 l)
Heating time:
Summer ± 3 hrs, Winter ± 4 hrs
Heater fuel:
Softwood/Hardwood
Package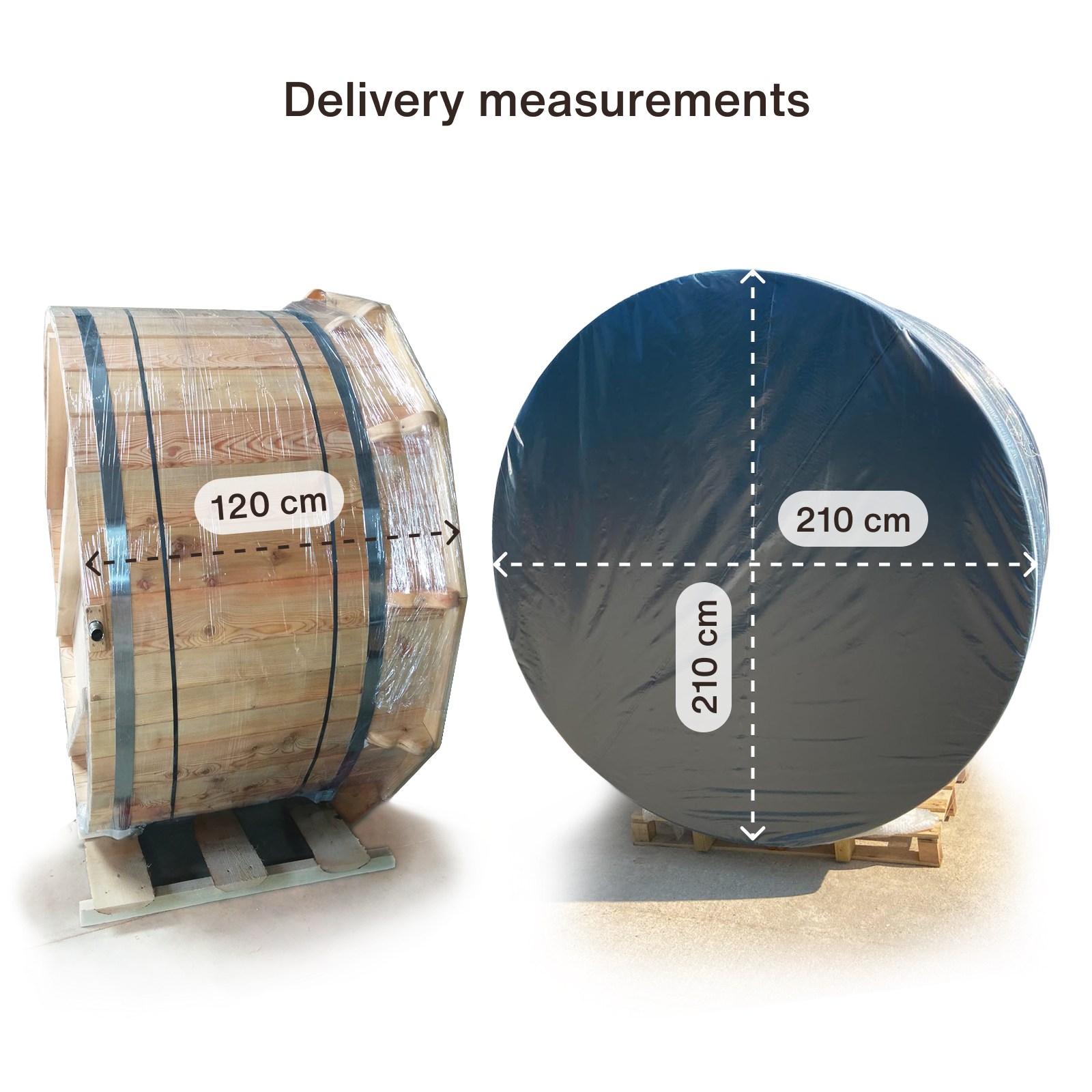 Package weight:
529,1 lbs (240 kg)
Assembly & Instructions
All of the hot tub packages are delivered pre-assembled.
For specific instructions on how to assemble hot tub accessories, please refer to the Instructional Videos page.
Please refer to the User Manual page for instructions on using and maintaining the hot tub.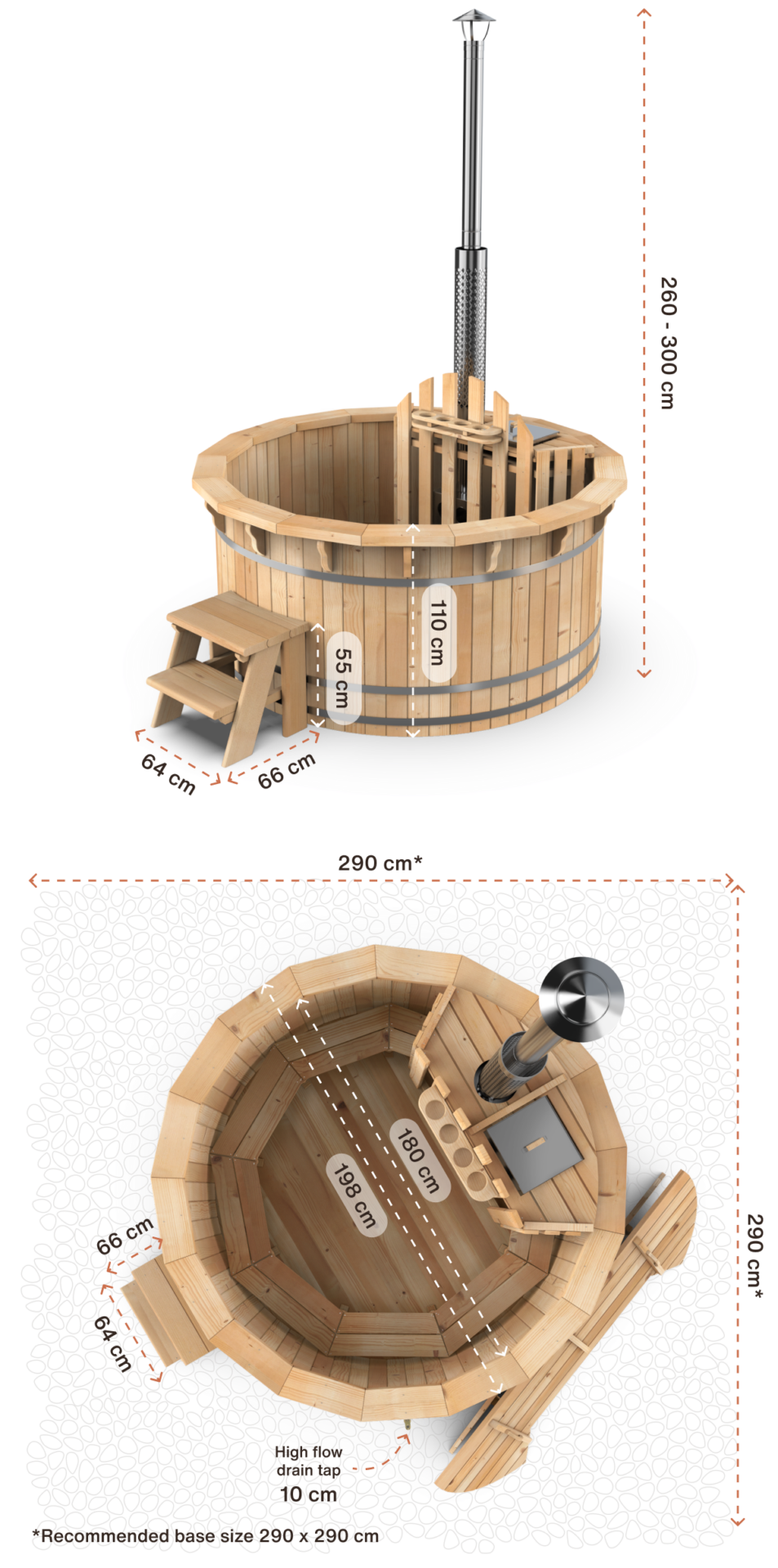 The Pinnacle Of Luxury In Your Own Back Garden
Bring a touch of Zen into your home with a traditional wooden hot tub. Engineered with modern precision to designs that have lasted centuries, these tubs give any space a spa-like feel.
More Info About Features
Key features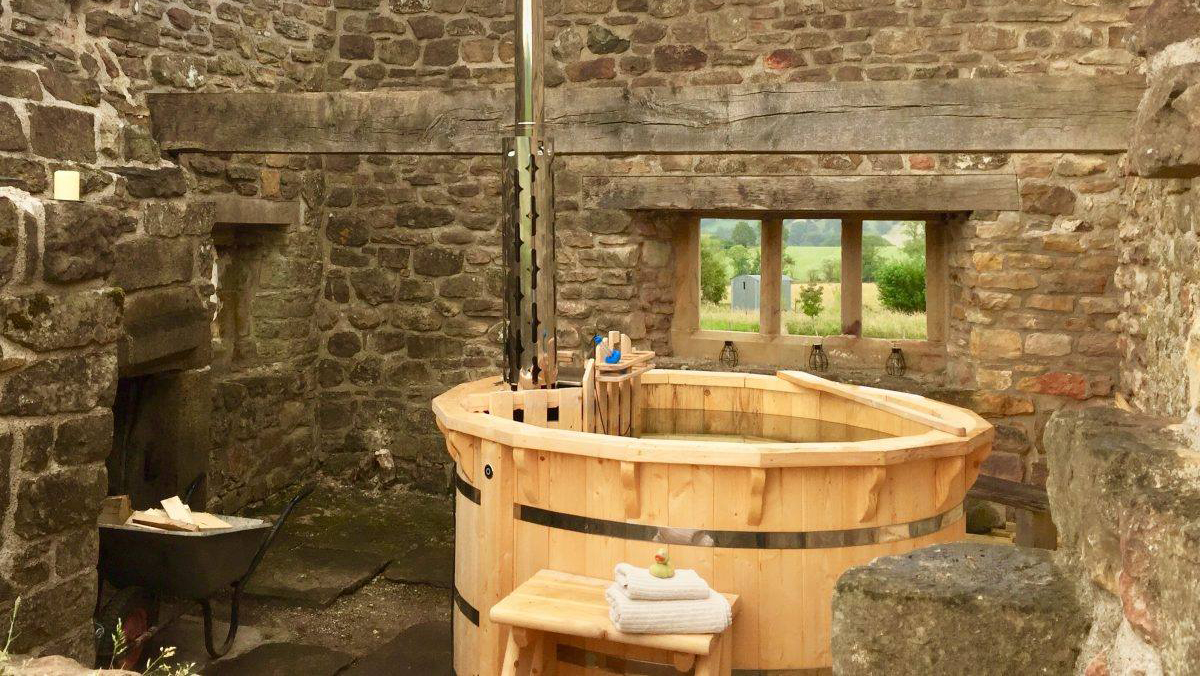 Timeless Elegance: Fully Wooden Traditional Design
Embrace the charm of yesteryears with the fully wooden traditional design. Crafted with meticulous attention to detail, this classic aesthetic not only complements natural surroundings but also evokes a sense of nostalgia, inviting you to unwind in a serene and rustic atmosphere that stands the test of time.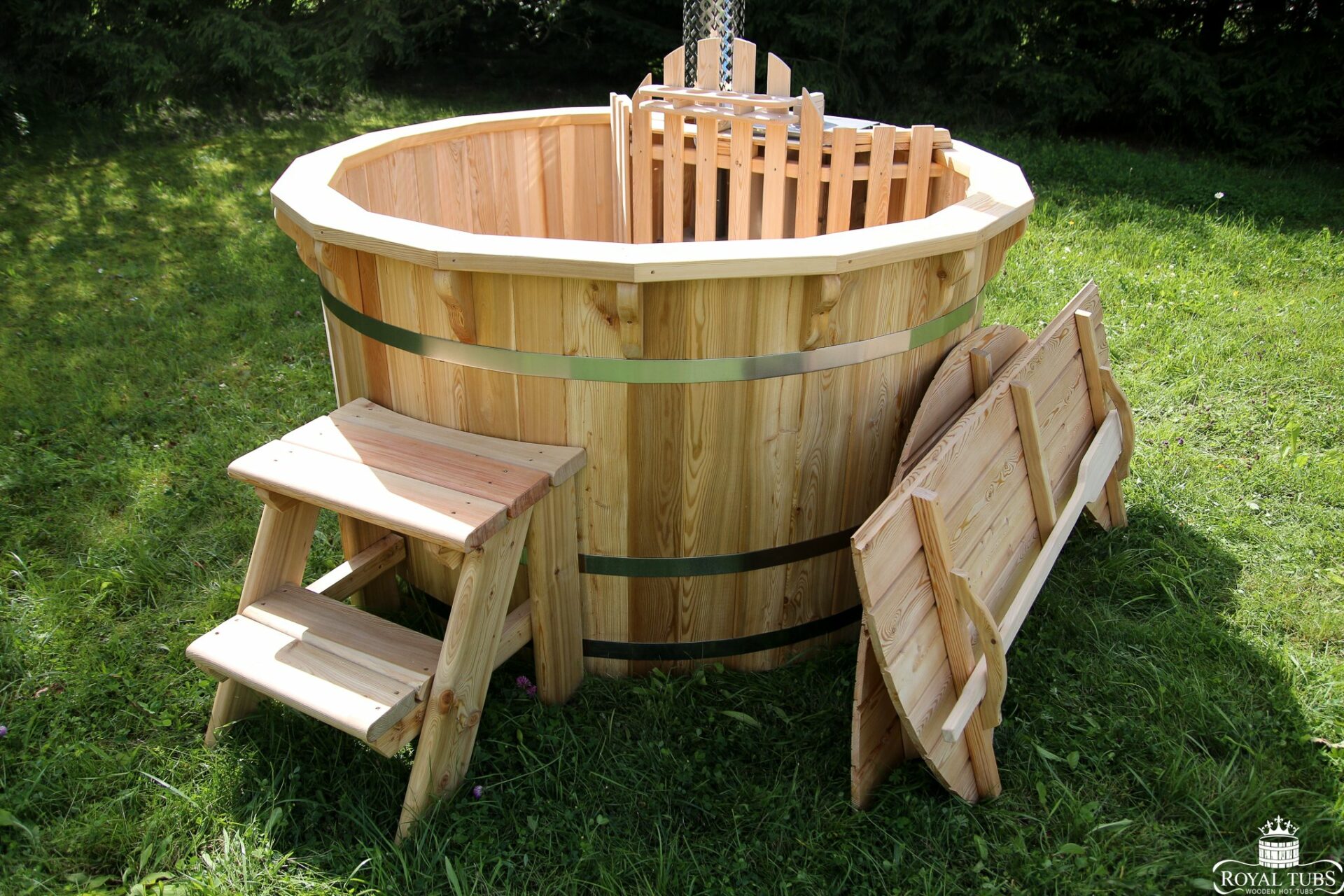 Natural Appeal with Spruce Wooden Cladding
Infuse your wood-fired hot tub with the warmth of nature through spruce wooden cladding. This authentic choice not only blends seamlessly with outdoor surroundings but also offers a durable and character-rich exterior, enhancing the aesthetic and durability of your tub.
Efficient Standard Internal Heater for Consistent Warmth
Experience reliable warmth with the standard internal heater feature. Designed for optimal heat distribution, this integrated heater ensures consistent and cozy temperatures throughout the tub, allowing you to unwind and enjoy soothing baths without any discomfort.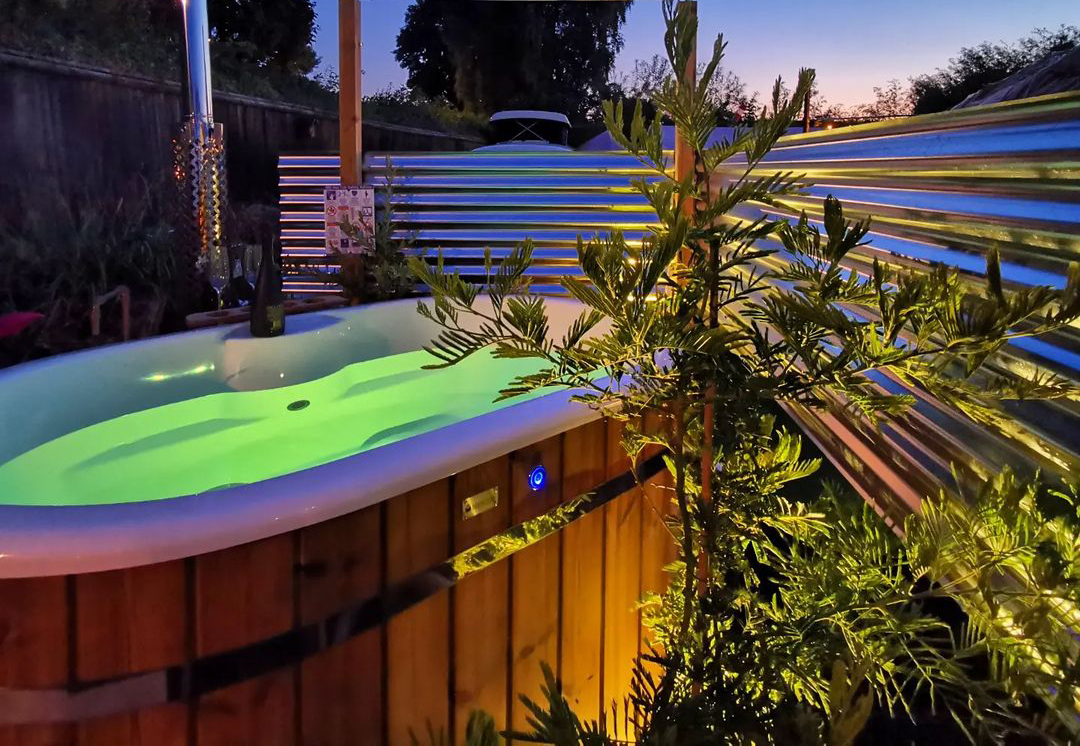 Ambient Charm with LED Underwater Lighting
Experience enchanting evenings with LED underwater lighting. Create a captivating ambiance as the gentle and soothing glow illuminates the water, casting an inviting aura that transforms your wood-fired hot tub into a haven of relaxation and visual delight, making each soak a truly magical experience.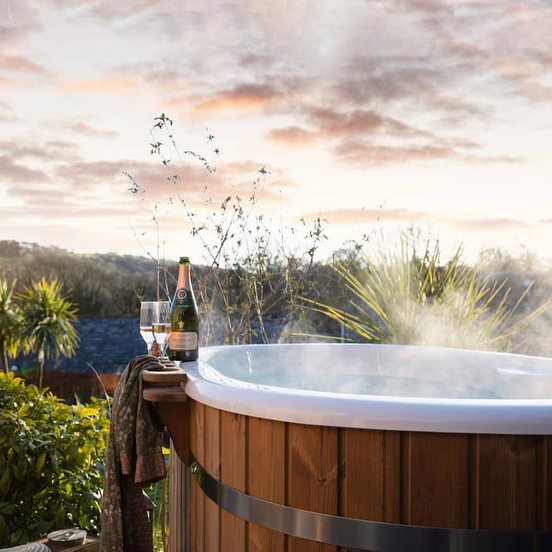 Rapid Warmth: Heats Up in ±2 Hours
Experience quick relaxation with the "Heats Up in ±2 Hours" feature. Designed for efficiency, this rapid heating system ensures that your wood-fired hot tub reaches a comfortable temperature in approximately two hours, allowing you to swiftly unwind and immerse yourself in soothing warmth.
More Info About Features
Other Features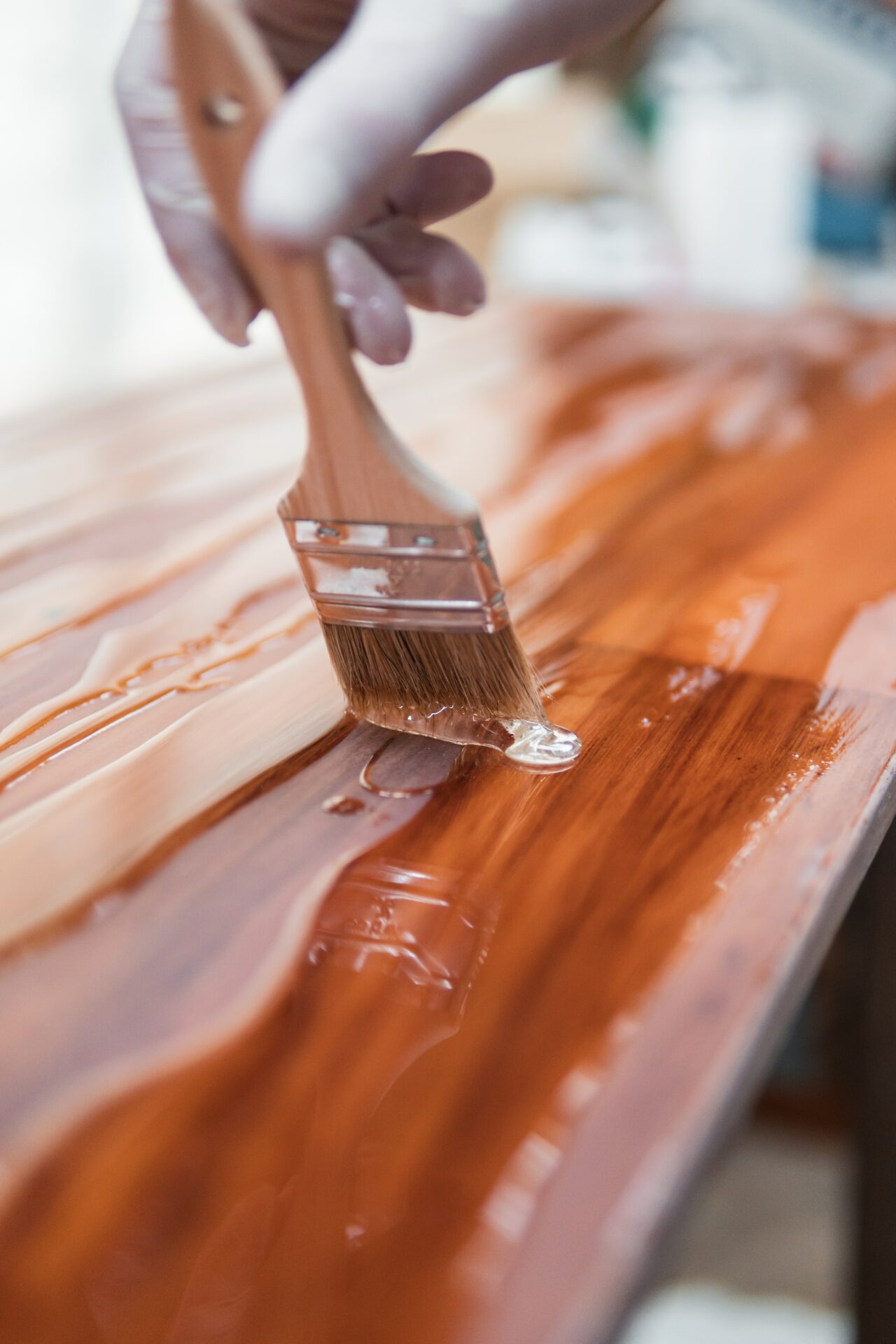 Wood Treatment for Extended Lifespan
Elevate the longevity of your tub with our premium wood treatment. Specially formulated to protect against weathering and decay, this treatment not only enhances the natural beauty of the wood but also ensures your hot tub remains a stunning and enduring centerpiece of your outdoor space.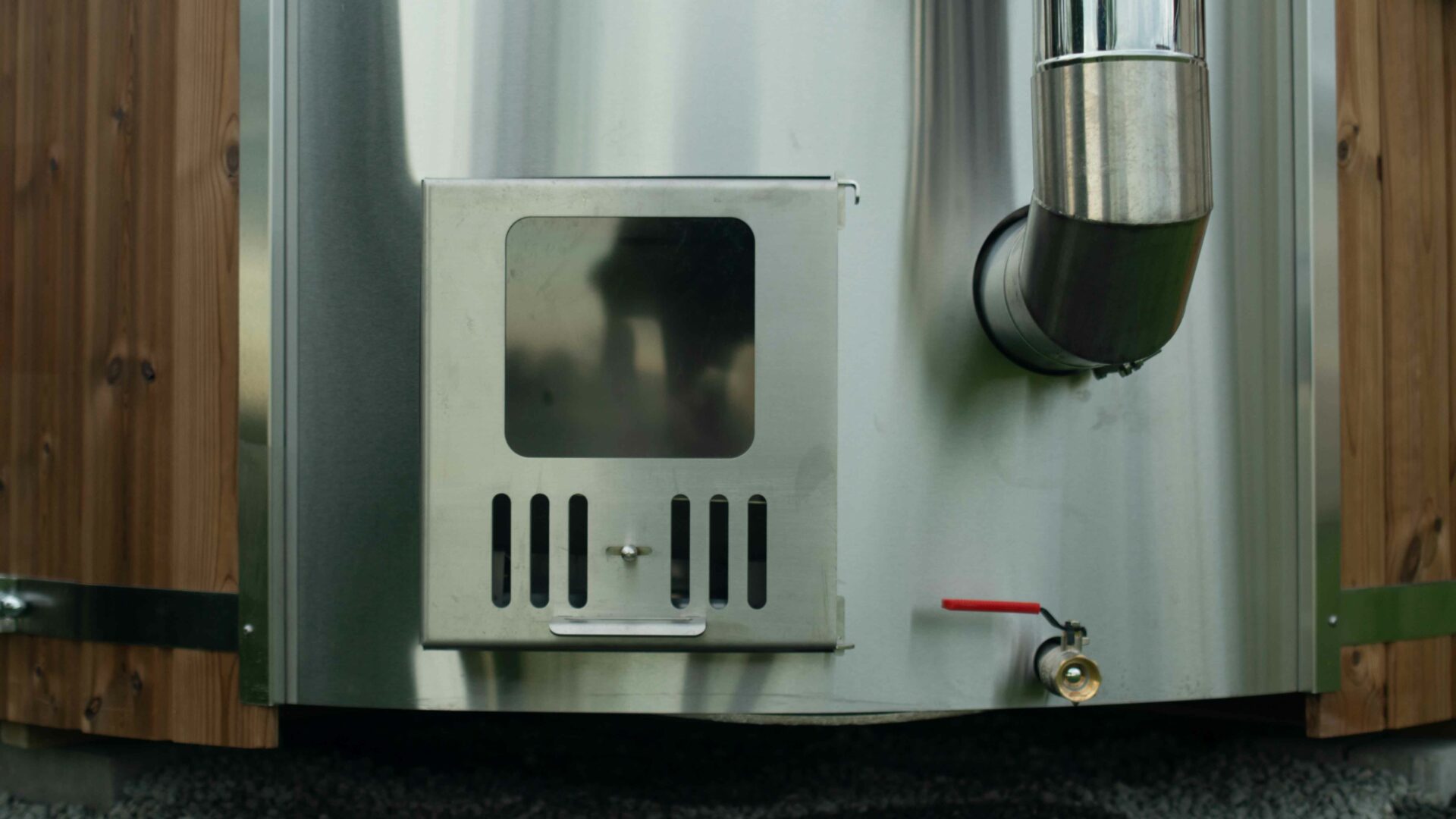 Enhanced Heater Durability with 304 Steel
Elevate your wood-fired hot tub experience with the 304 heater steel upgrade. Crafted from premium-grade stainless steel, this enhancement ensures exceptional corrosion resistance, extending the heater's lifespan and maintaining optimal performance for countless relaxing sessions.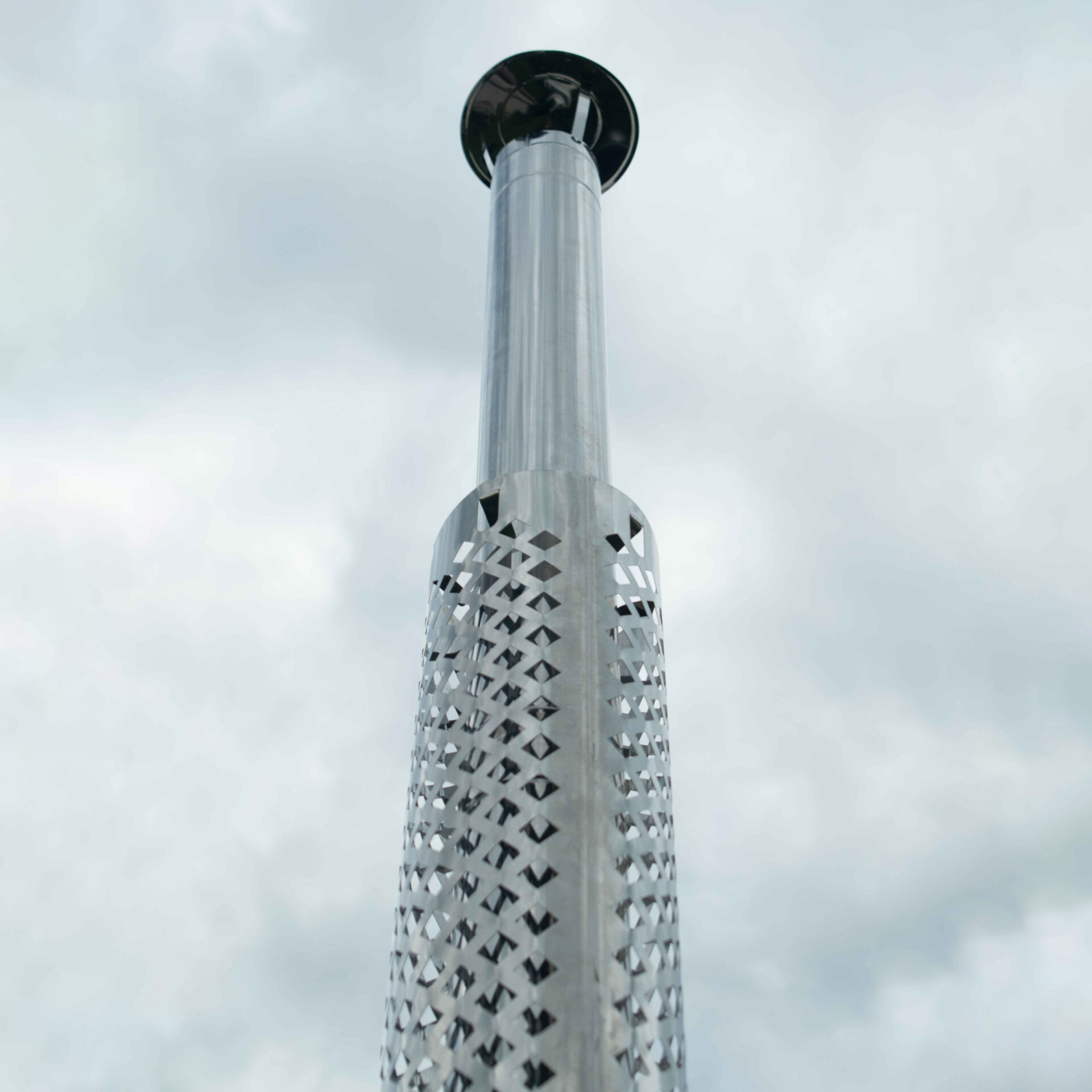 Durable Stainless Steel Chimney
The stainless steel chimney, complete with a heat guard, optimizes heat retention and safety. This integral component efficiently channels smoke while ensuring minimal heat loss, enhancing the wood-fired hot tub experience with effective ventilation and added protection.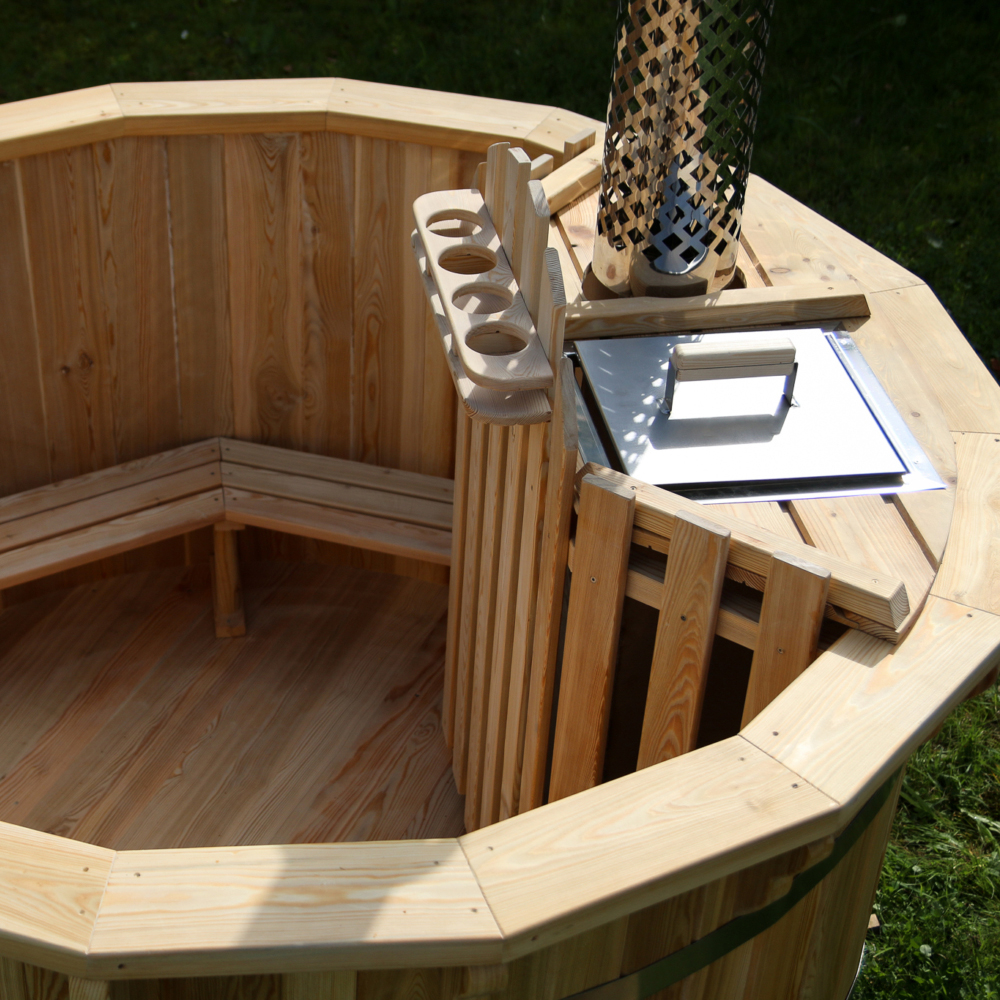 Smart Design for Internal Heater
Experience both safety and style with a wooden cover meticulously surrounding the internal heater. This thoughtful and aesthetically pleasing addition not only enhances the tub's appearance but also ensures effective protection from the heater's heat, allowing you to enjoy your wood-fired hot tub worry-free.
Traditional Elegance with Wooden Lid
Embrace classic charm with a meticulously crafted wooden lid that seamlessly complements the rustic beauty of your wood-fired hot tub. This traditional and functional addition not only shields against debris but also adds to the overall aesthetic, creating a harmonious and inviting retreat in your outdoor space.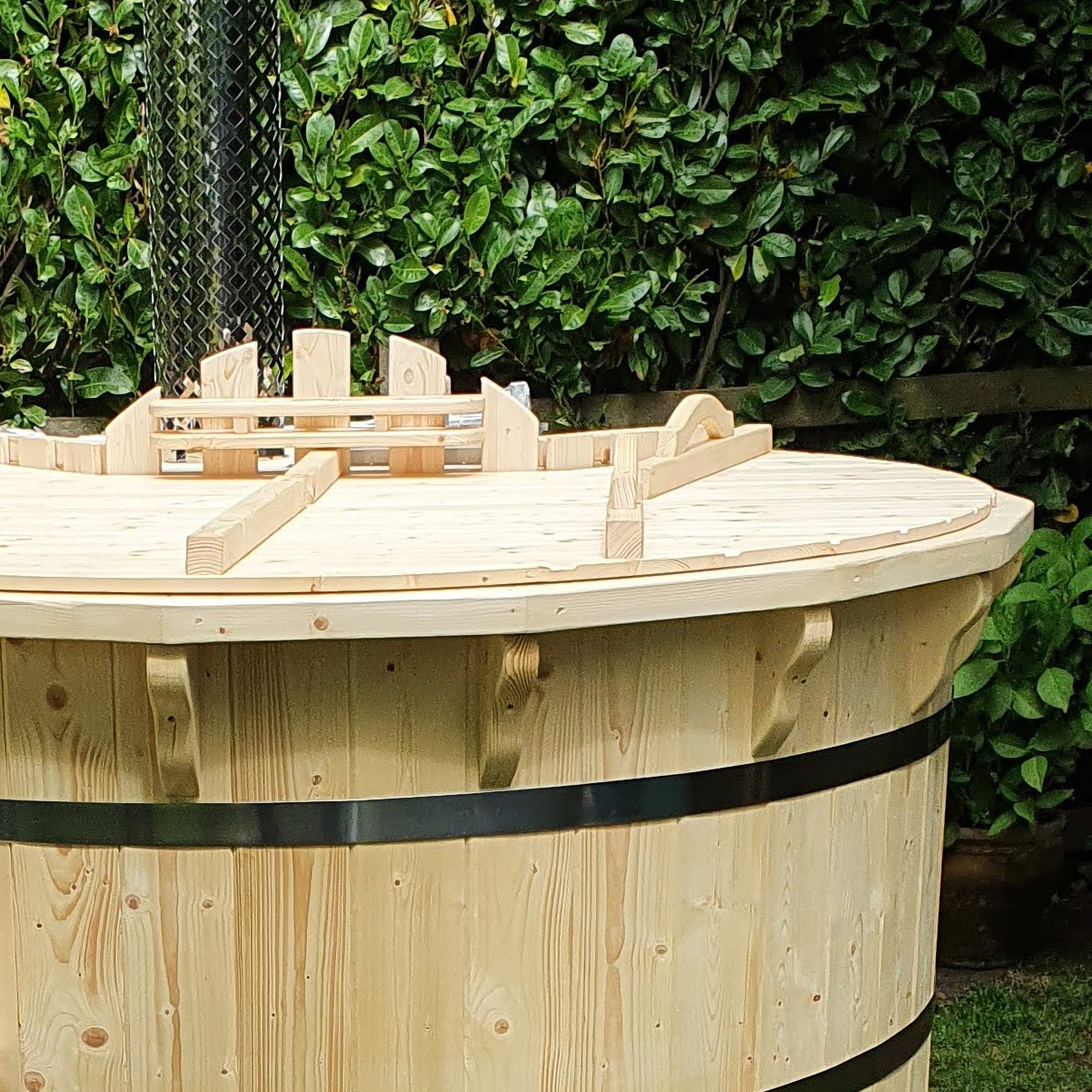 Elevated Aesthetics with Rim Decoration
Elevate the visual allure of your wood-fired hot tub with a meticulously crafted top rim decoration. This elegant finishing touch adds a tasteful and eye-catching accent to the tub's exterior, enhancing its overall charm and making a distinctive statement in your outdoor space, turning it into a true sanctuary of relaxation and style.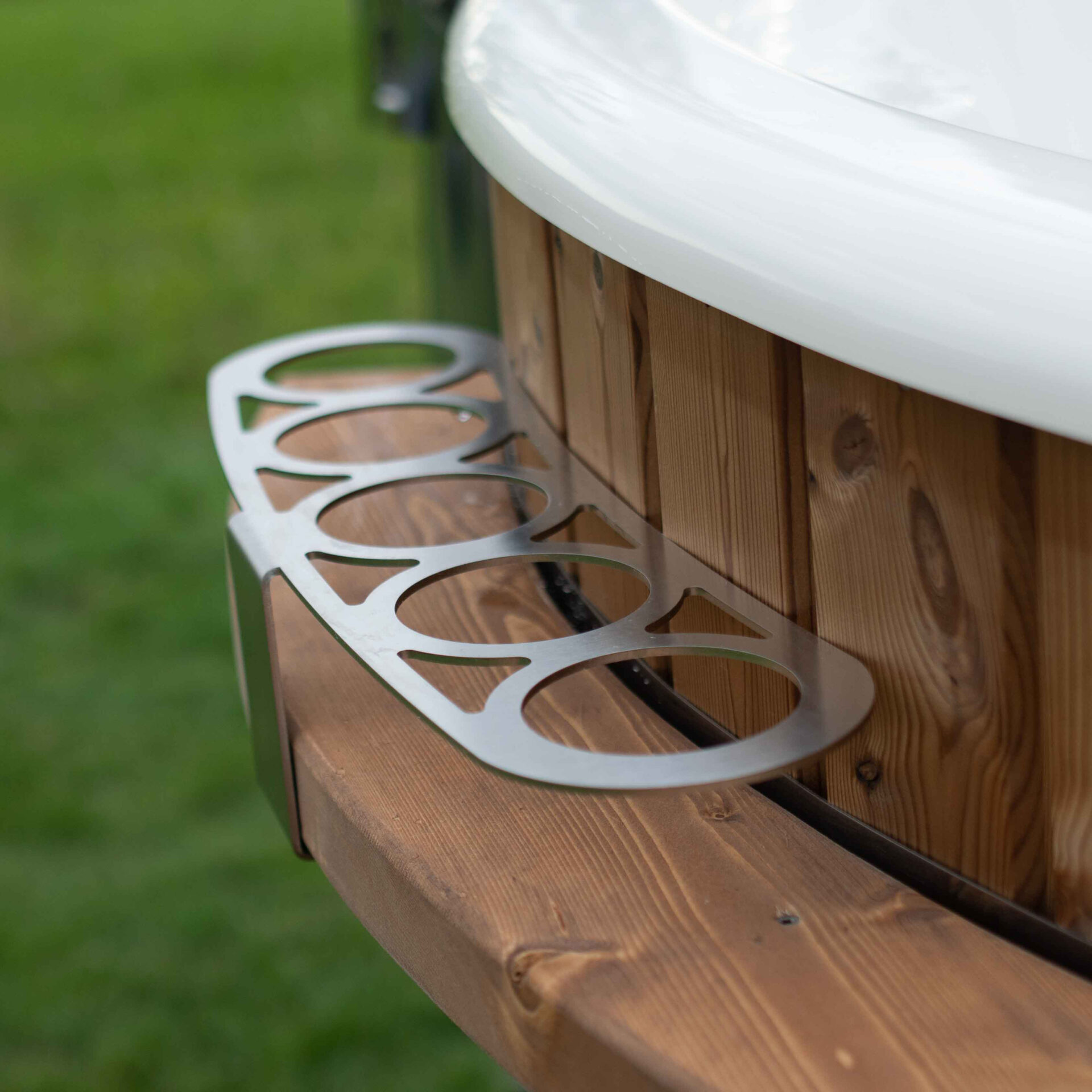 Convenient Mini Bar for Refreshments
Elevate your wood-fired hot tub experience with the added convenience of the mini bar / drink holder. Carefully designed to keep your favorite beverages within easy reach, it enhances relaxation by offering quick access to refreshments while you enjoy your soothing soak, creating a truly indulgent atmosphere.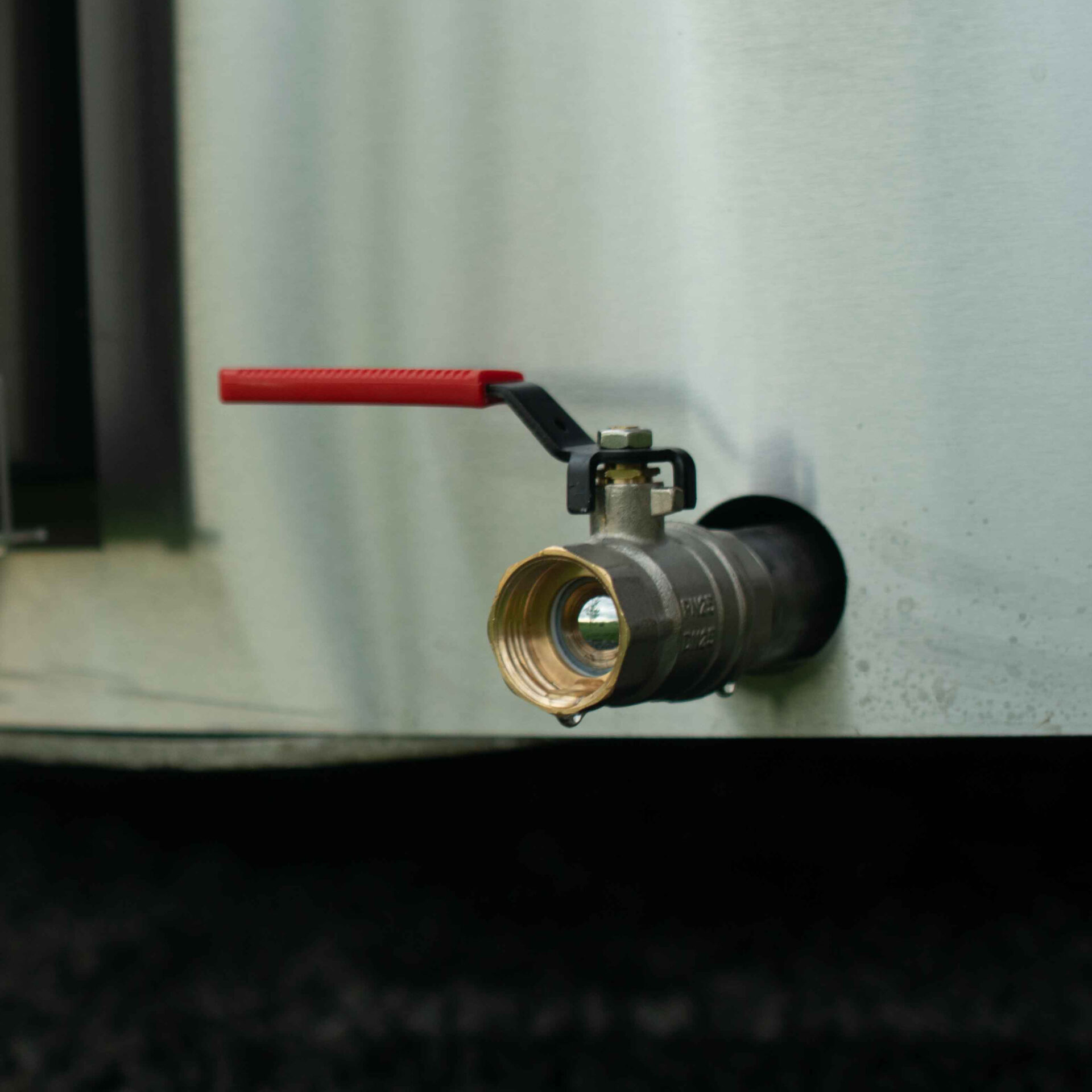 Efficient Draining with High Flow Tap
The ingeniously designed high flow drain tap expedites swift water removal, greatly simplifying the cleaning process. This innovation significantly enhances maintenance, enabling quick and efficient drainage, thus contributing to a hassle-free wood-fired hot tub upkeep routine.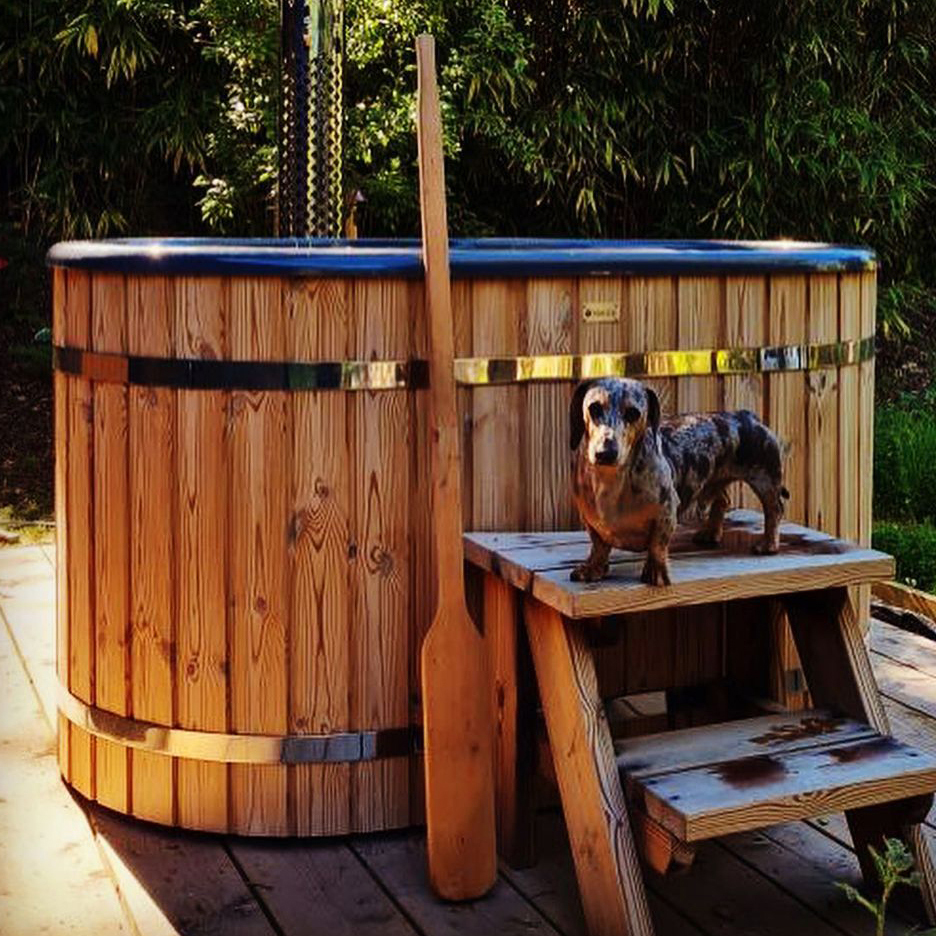 Even Heat Distribution with Stirring Paddle
Engineered for optimal results, the specially designed stirring paddle guarantees uniform warmth, enabling precise temperature readings. Its even heat distribution elevates the wood-fired tub experience, ensuring consistent comfort for an ideal and deeply soothing soak.