Garden Wooden Hot Tub for your personal SPA
Imagine having your own beautiful SPA experience at home, whenever you wanted it. Backyard wooden hot tub or home outdoor personal sauna will make your home your own SPA resort.
Imagine feeling tired and full of aches after a really hard day's graft and being able to sink into gorgeous, bubbly, soothing hot water. Pretty soon all you'll be feeling is that stiffness melt away, trust us. The heat, the buoyancy of your body in the water, the relief on your joints as your body is in suspension in the water, it all helps to soothe and calm the body. If you have medical or health issues, being partially submerged in hot water can really help matters.
So why you should prefer Wooden Hot Tub?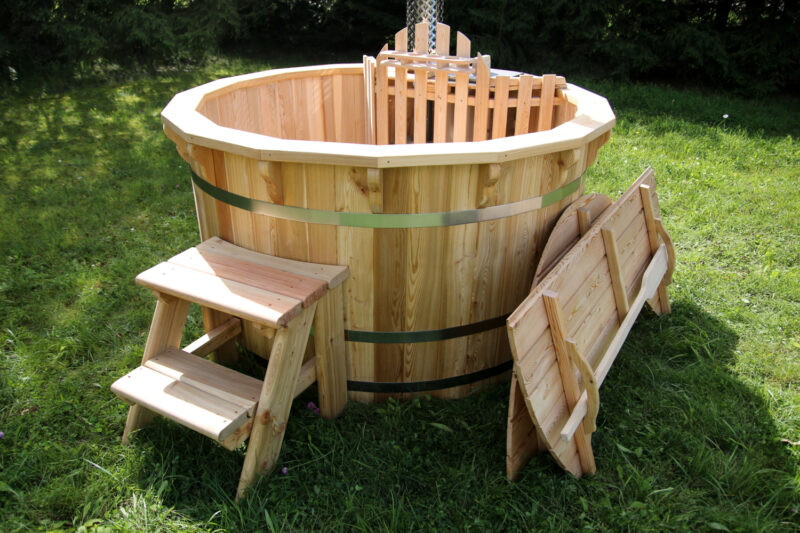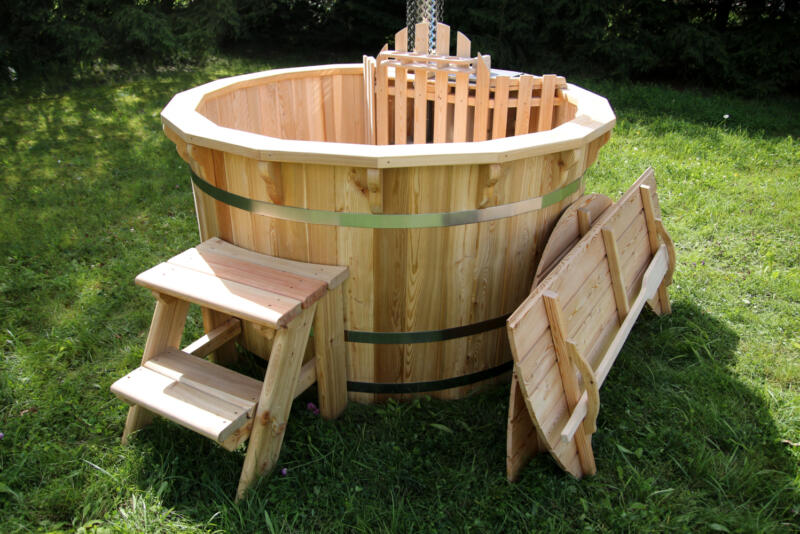 Wooden hot tubs really stand the test of time too, because of the durable and responsibly sourced wood we use. Larch and spruce is used to really give you the most out of your wooden hot tubs because they are full of benefits and soothing properties. They swell once wet with hot water and don't shrink down, so over time your wooden hot tub will become even more durable. The smell too of hot larch or spruce is so calming and relaxing, it just adds to the effects. We pick only the best trees for our wooden hot tubs.
If you're considering a hot tub, think about what we can offer to you. You can pick up a cheaper plastic hot tub anywhere but the maintenance required just isn't worth it. Our wooden hot tubs are built to last, carefully constructed to ancient traditions and we respect the entire process from start to finish. Take a look around our site and read our story, then see if we can make you a part of it.