All Year Round Hot Tubbing or Sauning! Why not?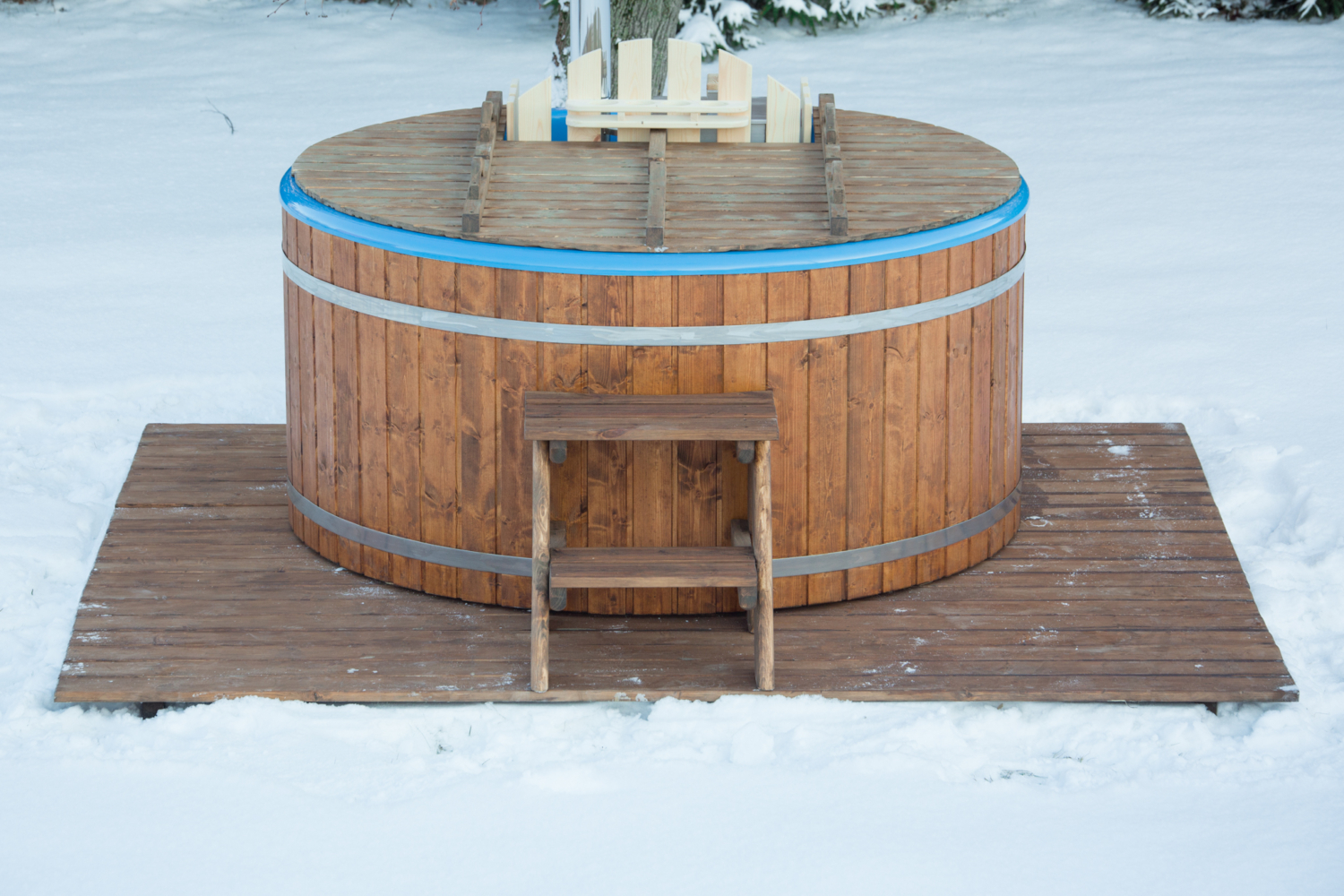 When it's super chilly out, even if it's snowing, would you think about stripping down to your bikini and hopping into an outdoor wooden hot tub or home sauna? No? Why not?
Our incredible wooden hot tubs make sure that the water is toasty warm, and with the steam rising and the heat from the fire you can guarantee that you will have rosy cheeks and not because they're frost bitten. You might get a few funny looks from your neighbours, but as long as you're enjoying yourself and are nice and warm, plus getting your money's worth from your wooden hot tub, then who cares? Let them stare!
Wooden Hot Tubs are good in summer and in winter
You can even use our wooden hot tubs in the summer too, even if the weather super-hot. You can just adjust the temperature of the water, or not even have the fire burning at all, using it as a sort of small swimming pool to cool off in. In the evening when the temperatures drop a bit, you can enjoy a night time hot tub session with cool cocktails and candles, making your garden party go off with a bang.
Our wooden hot tubs are robust and versatile and so if you are thinking about splashing out, taking the plunge and getting yourself a gorgeous hot tub look no further than us! We're professional and friendly, and all of our hot tubs are constructed from the highest quality materials so you know you're getting the best service. Check our website out and see for yourself the beautiful photos in our gallery, and we'll hear from you soon, we sure!