NOW LIVE: See Your Tub In YOUR Garden, Before You Order!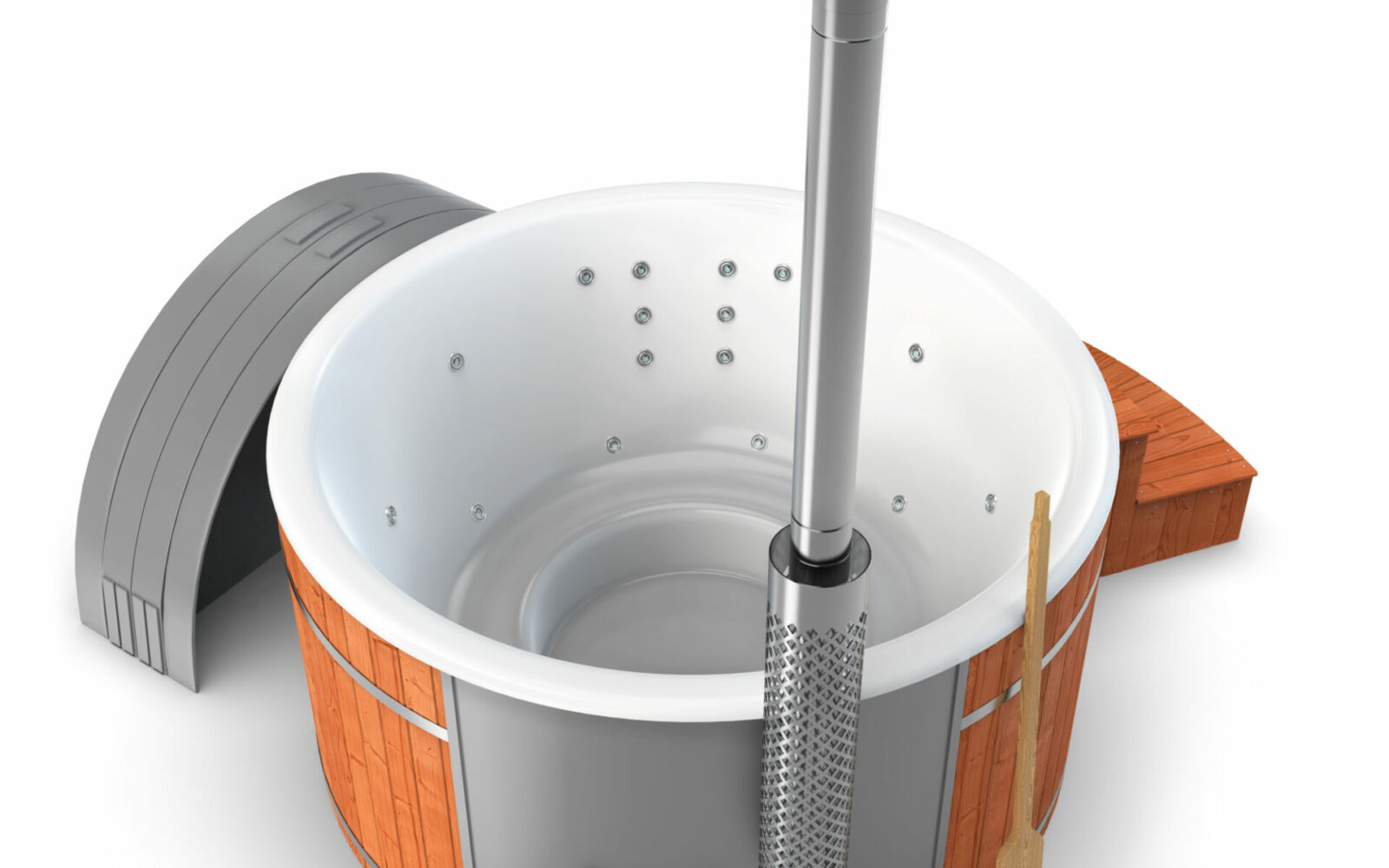 The wait is over…
Finally, you can see exactly how your new wood-fired hot tub looks in your garden, before you place your order!
That means no more head-scratching over the perfect timber finish, or wondering which liner colour will look the cleanest against your relaxing view…
You can now see exactly what your finished tub will look like in its new home, and it's as easy as 5 simple steps.
Firstly, use your phone's internet browser and click this link to visit our Deluxe Wood-Fired Hot Tubs page.
Once you're there, click "Design Your Tub".
Select one of our special Deluxe packages – The Premium Acrylic Package, with lights, jets and a host of luxurious accessories, or the The Off-Grid Acrylic Package, which you could be enjoying just a few hours after it arrives with no mess and no fuss.
Once you've selected your option, click "Continue to Package"
On the next page, you'll see your selected package, in all its luxurious glory… But right below the image, you'll see a button to "See how it looks in your garden". Go ahead and click!
Once you've clicked "See how it looks in your garden", your phone's camera will automatically launch, with your hot tub overlaid. Just point your phone at the area you'd like to sit your new wood-fired tub and follow the onscreen instruction.
Once you've got your virtual tub "in position", use the camera button to snap a photo.
VOILA! Your new wood-fired hot tub, in your own garden.
Of course, you can repeat the process with different options selected to test out which fits best, and create your perfect sanctuary of relaxation!
Right now, we've loaded our two most popular Deluxe Acrylic specials packages into the tool, and they're in stock for delivery within a week…
That means you won't have to wait long to enjoy the real thing!
We'll be adding more tubs in the near future, but if you've got any questions in the meantime just feel free to reach out and contact us by email on info@royaltubs.co.uk, or by phone on 01536 606040
Happy tubbing!