Versatility of our Wooden Hot Tubs – ways to use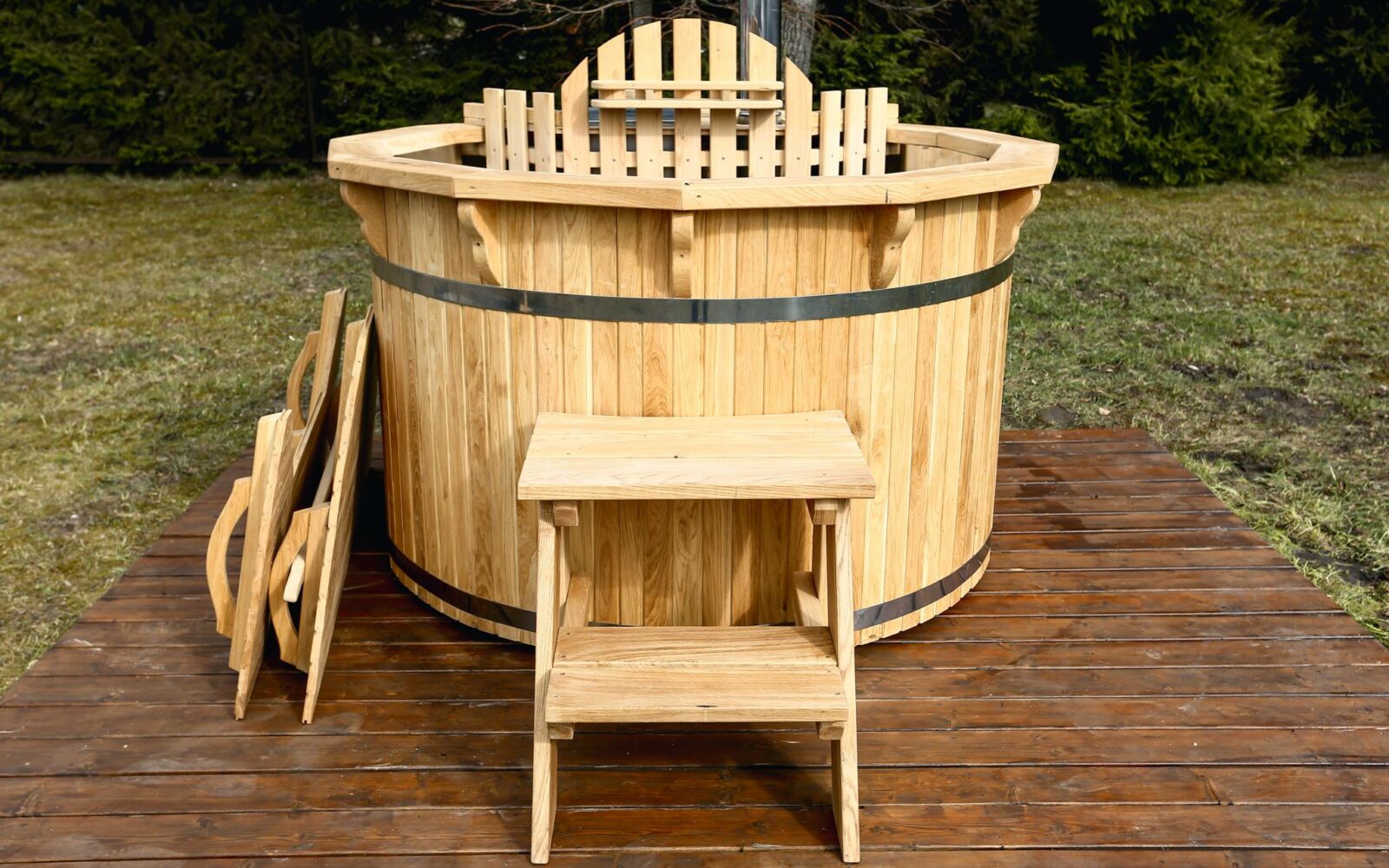 These wooden hot tubs of ours are robust, strong, built to last. They're made with longevity in mind, in the hope that many years of fun and relaxation will be gleaned from using the hot tub. Our products are versatile and can be used for a few different uses, and here's what those uses are.
First way to use Wooden Hot Tub
First and foremost, the most obvious use is as a hot tub. Glorious hot water, steam, relaxation, just you and your loved one chilling out of an evening. What a way to spend your time! For those wooden hot tubs we manufacture using spruce, you can also enjoy the added benefits of the healing and relaxing qualities spruce brings. Furthermore, this type of wood is said to have anti-inflammatory as well as antibacterial powers (okay, maybe not powers, but it definitely has some extra beneficial properties), so there's another reason to indulge in a tranquil evening, just you and your hot tub.
Second way to use Wooden Hot Tub
You can also use your wooden hot tub as a Jacuzzi with the addition of our air bubble system as well as our actual hydro-massage system. These two options are available as upgrades on your wooden hot tub and are great ways to glean extra soothing and relaxing benefits from your hot tub. If you're just after a bubbly experience then the air bubble system is the way to go, however if you want a genuine massage system in your hot tub then the hydro-massage is the way to go.
Third way to use Wooden Hot Tub
The third way your hot tub can be used is as a splash pool for your children. The water can simply be warm, or it can be tepid if it's a really scorching day. They will be able to play in the tub and you won't have to worry about dragging the plastic pool out, scrubbing away last year's leaves and mud, filling it up and then draining it, plus dealing with the circle of dead grass left behind afterwards!
For all enquiries about our quality wooden hot tubs, contact us today.